A new militia affiliated with Iran's Islamic Revolutionary Guard Corps (IRGC) known as Sayyida Zainab Brigade has emerged in eastern Syria's Deir Ezzor province in recent months, with its activities centred on al-Mayadeen.
Though it is a new formation, Sayyida Zainab Brigade has its roots in the network of pro-regime militias aligned with Iran and Hizbullah that moved into southern Damascus around 2013 to protect the Sayyida Zainab shrine.
This network included Kataib Abu al-Fadl al-Abbas and Zainabiyoun Brigade, a militia comprised of Pakistani fighters recruited by the IRGC to fight in Syria.
According to Deir Ezzor activist Jamil al-Abed, the IRGC re-organised the militia around six months ago, recruiting youth from the area around al-Mayadeen.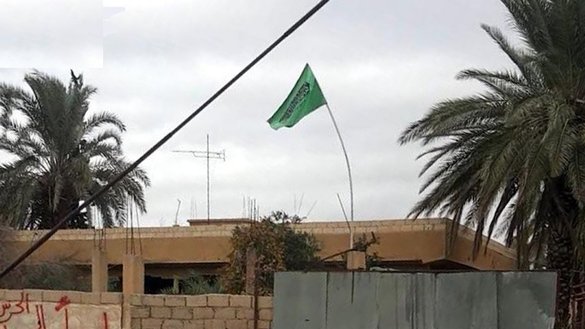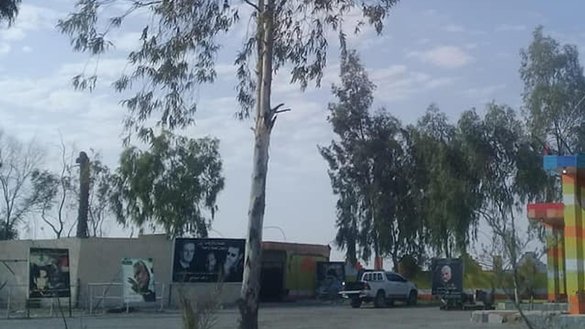 Sayyida Zainab Brigade is currently headed by Muayad al-Duwaihi ("Abu Nizar"), he said, who was previously affiliated with the pro-regime National Defence Forces (NDF) militia.
He is aided by a fighter known as "Abu Fatima", al-Abed said.
Approximately 150 elements of Sayyida Zainab Brigade are deployed in al-Mayadeen area at present, especially in the city of al-Mayadeen and the towns of al-Ashara and al-Mahkan, said media activist Ayham al-Ali.
They have established themselves in fixed headquarters that raise Syrian and sectarian flags, he said, with the last such headquarters set up a few days ago in the city of al-Mayadeen near al-Hal market square.
This building, which belongs to a local doctor who has been displaced from the area, is currently considered the main operations headquarters, al-Ali said.
The new recruits are al-Mayadeen area residents who have been enticed to join the militia in exchange for security protection or to avoid prosecution by the Syrian regime for their failure to report for mandatory military service, he said.
They have received training from Lebanese Hizbullah instructors, he said, and are paid a monthly salary ranging between 70,000 and 100,000 SYP ($135 to $195), in addition to monthly food aid.
Demographic change
Most Sayyida Zainab Brigade elements are former members of the pro-regime National Defence Forces who have left it to escape the fighting in Syria's eastern desert (Badiya) area, al-Ali said.
The regime has suffered massive losses in that area in recent months.
They joined the newly formed militia after they received guarantees that their activity would be to secure the al-Mayadeen area, and not to participate in operations in the desert area, al-Ali said, adding: "In other words, their activity will only be local."
Another factor influencing their decision to join is the stoppage of their salaries in recent months, "due to the financial conditions inflicting the regime", he said.
The Syrian regime is under additional pressure from US sanctions imposed under the Caesar Syria Civilian Protection Act of 2019, which seeks to prevent the normalisation of the regime without accountability for human rights abuses.
All of the brigade's elements subscribe to the doctrine of Wilayat al-Faqih (Guardianship of the Jurist), which calls for allegiance to Iran's supreme leader Ali Khamenei, al-Ali said.
Adherence to this doctrine is a requirement for joining the militia's ranks.
The emergence and presence of Sayyida Zainab Brigade in al-Mayadeen area are part of the IRGC's ongoing effort to effect demographic change in Deir Ezzor province as a whole, according to al-Ali.
This process has included commandeering the homes of local residents who were displaced from the area, consolidating the presence of IRGC-aligned militias in the area, and actively discouraging the displaced from returning.
The IRGC's overarching goal in all this is "to strengthen its presence and create a social reality that secures its presence for as long as possible", al-Ali said.
Al-Mayadeen has strategic importance given its proximity to the Syrian Badiya region and its location in the centre of Deir Ezzor, near the border with Iraq.