PESHAWAR -- Pakistanis in desperate need of organ transplants are undergoing procedures in China, where unscrupulous doctors and faulty facilities are causing serious complications and even deaths.
At the same time, the Chinese con artists are persuading impoverished Pakistanis to part with their organs for money.
"People go to China because they easily can get organs if they pay, as opposed to Pakistan, which has legalised transplants but where patients are required to have organs donated by their close relatives," said Dr. Akram Khan, a renal transplant surgeon at Lady Reading Hospital (LRH) in Peshawar.
But once in China, patients "have received organs that were either mismatched or were from the sick, and the procedures were performed by untrained staff", he said.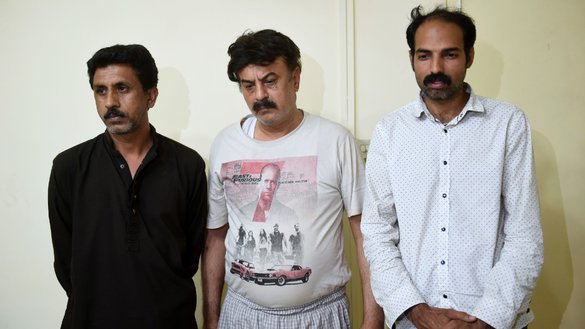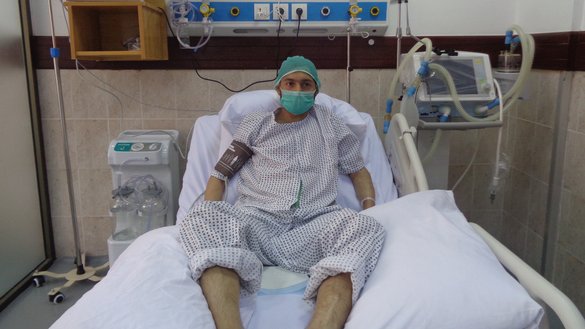 He cited the case of a 26-year-old Afghan national who recently died at LRH after his body rejected a kidney transplant.
The man went to China with both kidneys damaged and paid $43,000 (Rs. 6.9 million) for a transplant, but after a month he was brought to Peshawar, where he died, Khan said.
"China has become the largest market for liver, kidney and corneal transplants along with other organs," he said, adding that patients travel from Pakistan and other countries, conned by the delusion of obtaining top-notch care. "But they often develop complications" after the operations, he said.
"China is offering cheap transplant surgery to candidates around the world, but the results aren't satisfactory," he said.
Selling criminals' organs to foreigners
The Pakistani government established the Human Organ Transplant Authority (HOTA) to end the illegal trafficking of organs and enacted the Transplantation of Human Organs and Tissues Ordinance in September 2007 to regulate organ transplants.
"In 2006, it was reported that approximately 2,000 kidney transplants were performed [in Pakistan], out of which 1,500 were on foreigners," said Dr. Jawad Chatta, a member of HOTA. "Now, no foreigner is being provided kidney or other organ transplants in our country. After this law was established, seekers now go to China."
Under the law, Pakistani patients requiring transplants need donors who are close family members, he said. The records of donors and recipients are checked through the National Database and Registration Authority.
"This has shut off the trade of illegal transplants in Pakistan, and those who don't find donors prefer to go to China, where they get organs after paying money," he said.
The Chinese regime established a law in 1984 approving the removal of organs from executed criminals, creating an abundance of organs available for transplants, said Chatta.
"Human rights organisations throughout the world have been criticising China for the law, but the practice continues, and China earns a large amount of money from selling organs to foreigners," he said.
In developed countries, donors typically agree to donate their organs to needy patients after their passing, said ophthalmologist Zakirullah Khan at the Khyber Teaching Hospital in Peshawar.
"But Pakistanis are hesitant to donate organs, so patients travel to China despite knowing that they may end up in trouble," he said. "I have examined more than a dozen patients in the past six months who lost their eyesight completely after getting corneal transplants in China."
Suhail Ahmed, 25, a resident of Charsadda, travelled to a city near Beijing for treatment of his right cornea.
"We paid $2,500 [Rs. 399,954] and hoped that my blurred vision would improve, but after a month, I couldn't see anything," Ahmed said, adding that he lost his vision completely because of incorrect procedures performed by Chinese doctors.
"A Peshawar-based agent of a Chinese-based hospital sent us there," he said. "Now, we are visiting doctors in Peshawar for a legal corneal transplant. We are on the waiting list."
Changing donation culture
Khan, the ophthalmologist, said that his hospital has performed 300 corneal transplants in Peshawar in the past two years and that the success rate is more than 98%.
"We receive free corneas from the Association of Physicians of Pakistani Descent of North America, which we provide to those with damaged corneas," he said. "The organs are healthy, and trained staff do the transplants with the best infrastructure."
The only way to discourage the desperate and the deceived from going to China for transplants is to develop a culture of organ donation in Pakistan, said A. Shahid Ahmed Choudhry, a Lahore liver transplant surgeon.
"We have surgeons and the infrastructure for more than 18 types of organ transplant in Pakistan, but we don't have donors, so patients go to China, where they develop additional health issues," he said.
The Chinese government does not take any action against such dubious facilities and surgeons as these hospitals pay taxes to the government and therefore escape legal repercussions, he said.
Patients need monthly checkups after receiving transplants, but those returning from China after such procedures do not have access to such facilities, which aggravates their health conditions, he said.
Collecting organs from the poor
Agents of Chinese-based transplant centres are working in Pakistan to lure potential patients as well as to persuade the poor to peddle their organs, according to officials.
The Federal Investigation Agency on September 7 busted a transnational gang involved in unethical organ transplants in China, Dawn reported.
It arrested seven suspected donors and agents. The accused agents allegedly sought out the poor and needy to sell kidneys or part of their livers, with the procedure being conducted in China.
"During a preliminary investigation, it was learned that the agents had contacts in China, where they managed to have Chinese doctors conduct the transplants," Dawn reported.
An agent pays about $2,500 (Rs. 401,250) to a donor and arranges his or her travel to China. The amount might look vast to someone in terrible financial straits but pales compared to the hardships and potential post-surgical complications of giving up an organ.
The transplant recipient usually arranges his or her transport to China.
The gang was part of an international racket, the report said.
"During the investigation, it was revealed that this gang has transported about 30 people to China in recent months," it said.