ISLAMABAD -- Beijing's oppression of Muslims has spilled across the border into Pakistan as the regime continues to detain hundreds of Uighur wives and children of Pakistani nationals, hardening anti-China sentiment in the country.
A large group of Pakistani men, mainly from the Gilgit-Baltistan (GB) region, an area that shares a border with China's Muslim-majority Xinjiang Uighur Autonomous Region, have been campaigning since 2017 for the release of their Uighur Muslim wives, who reportedly are being held in the Chinese regime's notorious "indoctrination camps".
Beijing has been facing mounting pressure over its systematic abuses of Muslim minorities over the past few years in Xinjiang, where it has sent more than a million Muslims, including Uighurs and ethnic Kazakhs and Kyrgyz, into what it calls "re-education" camps.
Chinese authorities defend the camps, saying they are vocational centres that teach skills to prevent the allure of Islamic radicalism.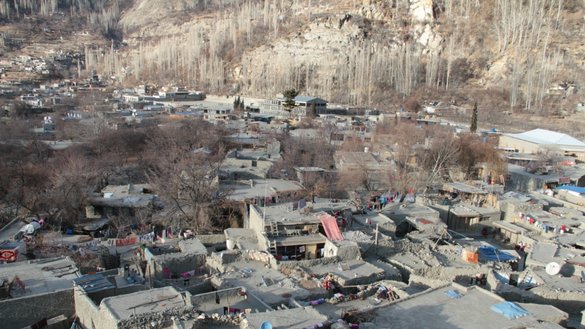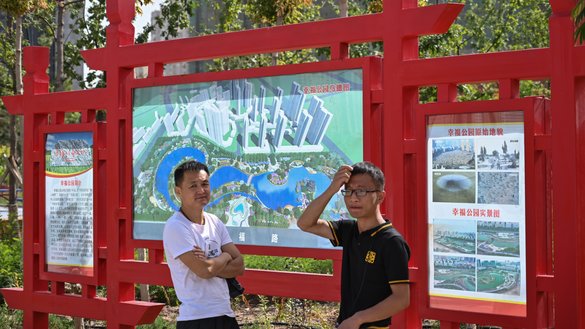 Critics say the camps are part of Beijing's effort to wipe out the Uighurs and other Turkic-speaking Muslims in China.
As part of that campaign, Chinese authorities have destroyed or damaged about 16,000 mosques in Xinjiang, mostly in the past three years, according to an Australian Strategic Policy Institute report released in September.
Beijing also has forcibly sterilised large numbers of Uighur women and pressured them to abort pregnancies that exceed birth quotas, a data-driven study by German researcher Adrian Zenz found.
US government officials have called Beijing's campaign against Uighurs and other Muslim minority groups "genocide, pure and simple".
'Worse than a prison'
The detention of the Uighur wives has heightened anti-China sentiment among Pakistanis.
Pakistani religious clerics regularly discuss the atrocities being perpetrated against Uighur Muslims in Friday prayer sermons and Islamic scholars have criticised the Pakistani government for remaining silent over Beijing's actions against Muslims.
Pakistani media outlets also have been called out for ignoring the issue of the detained wives largely amid pressure from the federal government, which believes that such reporting can damage Sino-Pakistani relations.
Foreign news outlets have regularly covered the women's ordeal.
The Los Angeles Times on September 25 published a detailed story about the wives and children of Pakistani nationals who have been detained in China's indoctrination camps.
"It is very hard to leave your heart, your children, to live in a place worse than a prison," Sakandar Hayat, a Pakistani trader whose wife, an ethnic Uighur, and three children were detained by Chinese authorities in 2017, told the newspaper.
Hayat said his wife and 19-year-old son are still locked up, while his two daughters, who were 7 and 12 in 2017, were sent to an orphanage in Kashgar, a city in Xinjiang, without his consent.
Family ties shattered
Marriages and business ties between Pakistanis from GB and Uighurs from China's Xinjiang region have existed for decades.
However, all that has been shattered by China's crackdown on its Uighur minority.
Families in GB have for the past few years regularly organised protests against Beijing's detention of the Uighur spouses of Pakistani nationals, and local lawmakers also raised their voices for their release, according to a journalist in Gilgit city who requested anonymity for security reasons.
"But after pressure from Pakistani authorities, they stopped the campaign," he told Pakistan Forward.
In 2018, the GB Legislative Assembly (GBLA) through a unanimous resolution demanded that the federal government take urgent steps to secure the release of the detained wives in Xinjiang.
Bibi Salima, a GBLA member who proposed the resolution, said that residents of the two nations frequently visit each other via the Khunjerab Pass, Dawn newspaper reported in March 2018.
"There are also many cases of intermarriages between the people of GB and Xinjiang Province in which rules and laws of the two countries were followed," she wrote in the resolution. "But in 2017, the Chinese police started arresting those Chinese citizens who are married to foreigners, and among those who have been taken into custody are the women who married Pakistani men."
Many children of GB families are suffering because their Chinese mothers are in detention in Xinjiang, the resolution said.
Locked up for praying
Media reports and interviews with family members suggest the detained Uighur women married to Pakistani nationals are taken to China's detention centres in order to change their religious beliefs.
Chinese authorities refused to renew the visas of the Pakistani husbands, forcing them to leave their children behind, they said.
Ali, a GB resident whose wife and two children are detained in Xinjiang, and who gave only his surname for security reasons, told Pakistan Forward that Chinese authorities are holding his family merely because they prayed and recited the Koran.
"Now I hear that the Chinese authorities have sent them to indoctrination camps to study the Communist Party of China's literature and to become atheists," he said.
He added that Chinese authorities seized his house that he had bought with a loan.