PESHAWAR -- The killing of three key "Islamic State of Iraq and Syria" (ISIS) commanders in Bajaur District, Khyber Pakhtunkhwa (KP), is a major blow to the terrorist group's operations in the region, security analysts say.
Two ISIS commanders were killed November 23 in an intelligence-based operation carried out by Pakistani security forces, while another top ISIS commander was killed just days earlier on November 19.
"This is a strong message to ISIS that the Pakistani forces are well aware of regional security and that they will not allow anyone to destabilise Pakistan," said Islamabad-based senior journalist Hassan Khan.
After ISIS's major setbacks in Nangarhar Province and other parts of Afghanistan last year, remnants of the group have been trying to attack cities in Afghanistan and to cross over into Pakistan to carry out terrorist operations, he said.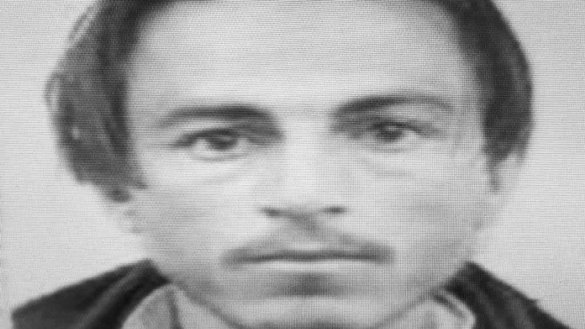 "But Pakistani security forces are vigilant to prevent such attacks, as we saw in Bajaur," Khan said.
ISIS was planning to attack big cities such as Lahore and Karachi, according to intelligence reports, he said.
Top commanders killed
"The security forces dealt a heavy blow to the terrorist group ISIS ... when they eliminated its operational commander for Pakistan and also those overseeing its operations in Karachi and Bajaur on November 23," a Pakistani security official said on condition of anonymity.
The security forces spotted and killed Zubair, the operational commander of ISIS for Pakistan, in the Tangi area of Bajaur tribal district, along with Azizur Rahman, aka Fida, the commander for Karachi, he said.
Zubair was the "wali" or ISIS shadow governor for Pakistan, he said. He was the right-hand man to militant leader Daud Mehsud, who is still at large.
Mehsud, formerly the the Tehreek-e-Taliban Pakistan (TTP) chief for Karachi, reportedly switched loyalties to ISIS in 2017.
"Fida's wife, Khadija, who was head of the women's wing of [ISIS], was arrested and is now in custody," the official said. "Fida and Khadija had escaped several raids by the intelligence agencies to nab them in Karachi and had fled to Bajaur [in an attempt] to avoid capture."
Zubair was wanted by the Pakistani security forces for many terrorist attacks, the official said.
Security forces seized improvised explosive devices (IEDs), land mines and other weapons during the operation, he said.
One officer was injured, the official added.
Pakistani Army and Frontier Corps North troops on November 19 killed Khalil, aka Yasin, the ISIS commander for the Mandal unit in Bajaur, the official said.
Yasin was reportedly involved in targeted killings of pro-government tribal elders, extortion and planting of IEDs to target members of the security forces and the peace committees formed to defend their areas against the militants.
"[Pakistani] security forces have done a great job as these extremists are enemies of peace, and civilians will now breathe a sigh of relief after the killing of these commanders," said Malik Zahir, a pro-government elder in Nawagai area of Bajaur District.