ISLAMABAD -- Beijing's ill treatment of Muslims in Xinjiang and the growth of Chinese influence in Balochistan and Sindh provinces have been spurring anti-China sentiment that militants are exploiting, security analysts and officials warn.
During the past several years, the Chinese government has been cracking down on Uighurs and other Muslim minorities in in the western autonomous region of Xinjiang under the pretext of quelling insurgency linked to the East Turkestan Islamic Movement (ETIM).
Beijing has regularly blamed ETIM for "terrorist attacks" as it justifies its measures in Xinjiang, where rights groups say that more than a million Muslims are incarcerated in indoctrination camps.
But the Chinese regime has produced little evidence that ETIM is an organised group or that it is to blame for attacks in Xinjiang, which separatists call East Turkestan, say scholars.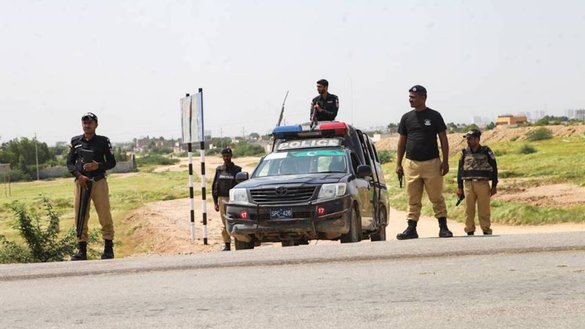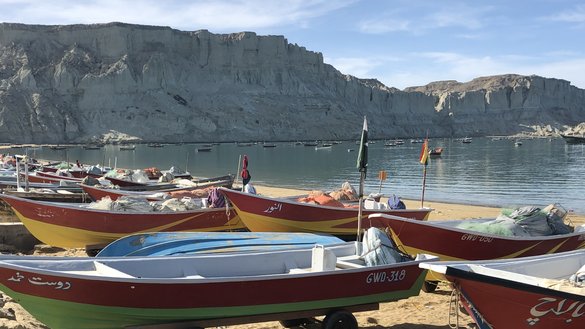 The US government on November 6 removed ETIM from its list of terrorist groups.
As part of Beijing's measures, Chinese authorities destroyed or damaged about 16,000 mosques in Xinjiang, mostly in the past three years, according to an investigative report by the Australian Strategic Policy Institute.
Meanwhile, Pakistani citizens and religious scholars have expressed their anger toward Chinese companies' disrespect of Islam.
In July, a Chinese online retailer's sale of Muslim prayer mats as decorative rugs sparked outrage among consumers worldwide, particularly in Pakistan.
The rugs sold by Shein, a Chinese women's fashion company, feature pictures of the Kaaba as well as the words "Ramadan Kareem" on them.
Fuel for extremists
Pakistani and trans-national religious militant groups are exploiting anti-China sentiment caused by such incidents, warn security analysts.
In the past few years, anti-China rhetoric in media has surged immensely, fed by al-Qaeda and its allied groups in Pakistan, said Syed Fazal Hussain, a Karachi-based researcher focusing on extremist groups.
In particular, Tehreek-e-Taliban Pakistan (TTP) often issues detailed statements against the Chinese regime, condemning the situation faced by Muslims in China, he said.
"Similar to the Baloch and Sindhi separatist groups, al-Qaeda and the TTP are particularly criticising the China-Pakistan Economic Corridor, a flagship project of China's Belt and Road Initiative (BRI), and comparing it to the colonial British East India Co. of the 1850s," he said.
China will soon become the "next target", said Mufti Abu Zar al-Burmi, an influential al-Qaeda ideologue and a Pakistan national, in a video message in 2014 titled "Let's Disturb China".
He directed all extremist groups, including the TTP, to carry out attacks on Chinese embassies and companies and to kidnap or kill Chinese nationals.
The recent reunification of TTP factions has exacerbated threats to China-backed projects in Pakistan, say security officials in Pakistan.
The TTP in the past has killed and kidnapped a number of Chinese nationals, mainly in Khyber Pakhtunkhwa and Balochistan provinces.
"The TTP's reunification has worried China, which already has been pushing Pakistan to crack down on ethnic separatist groups in Balochistan and Sindh provinces to protect BRI-linked projects," said an Islamabad-based security official on the condition of anonymity.
"Security agencies in Pakistan have further beefed up security and intelligence networks to guard Chinese nationals and companies in that region," said the official.
Spurring ethnic insurgency
The exponential growth of Chinese influence in Balochistan and Sindh -- with Chinese companies exploiting local resources without care or concern for the impact on locals -- is driving unrest.
Anger over growing Chinese influence in Balochistan and Sindh provinces has already spurred Baloch and Sindhi militants to ally with each other, fuelling concerns that the combined group will step up violent activities in the region.
The Baloch Raji Aajoi Saangar (BRAS) and the Sindhudesh Revolutionary Army are now working together "in light of the current scenario in the region as both [Baloch and Sindhis] have severe reservations over growing Chinese influence", BRAS said in a statement in July.
Baloch ethnic separatist groups have targeted infrastructure projects and Chinese workers in Pakistan numerous times in recent years, including an attack on Beijing's consulate in Karachi that took four lives in 2018.
In the third quarter of this year, Baloch ethnic separatist groups have re-emerged as key violent actors in the country, according to a recent report of the Centre for Research and Security Studies, an Islamabad-based security think-tank.
"Pakistan has won a decades-long war against Taliban militancy by rendering huge sacrifices," said Amjad Malah, a Karachi-based civil society activist, who has attended rallies against the government's plans to allow Chinese trawlers for deep-sea fishing and against injustices caused by BRI-linked projects in the Thar Desert region.
"But now China's policies, including ill treatment of Uighur Muslims, and Chinese companies' unjust policies towards people in Balochistan and Sindh, have been causing another wave of militancy in the country," he said.
Militant groups use such sentiments to justify terrorist acts, he said.
"It is necessary for the Pakistani government to reconsider its relations with China and resolve the grievance of Pakistani residents in Sindh and Balochistan," Malah said.