BEIJING -- Increasingly threatened by Hong Kong's pro-democracy movement, Beijing has been cracking down on dissent in the semi-autonomous city, sending a warning to other countries in Asia, where China is vying for political, economic and cultural clout.
In the latest blow to freedom of opinion and democratic aspirations, Beijing on November 11 gave Hong Kong Chief Executive Carrie Lam the power to dismiss without recourse any legislator deemed insufficiently patriotic.
She immediately used that power on four pro-democracy lawmakers, prompting another 15 to resign in protest, reducing Hong Kong's once-feisty legislature to a gathering of Chinese loyalists.
The Chinese Foreign Ministry in Hong Kong on November 12 called the lawmakers' ouster "the right medicine" for the city.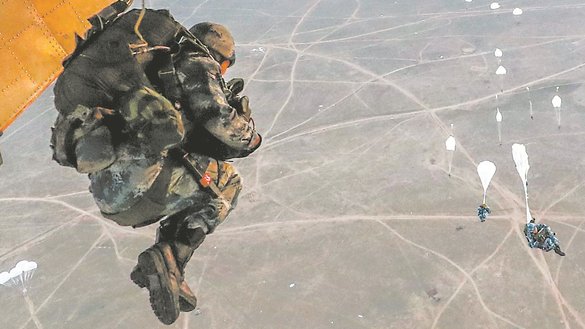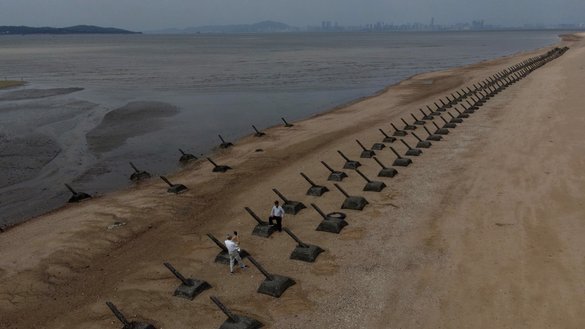 Beijing said it viewed the subsequent walkout as a "blatant challenge" to Chinese authority.
The four had initially been disqualified from running in Hong Kong's legislative elections, which were scheduled to take place September 6, after they called on the United States to impose sanctions on Hong Kong officials.
Those elections were postponed, with authorities blaming the coronavirus.
"If observing due process, protecting systems and functions and fighting for democracy and human rights would lead to the consequences of being disqualified, it would be my honour," Dennis Kwok, one of the disqualified lawmakers, told reporters November 11.
"Hong Kongers -- prepare for a long, long time where there is only one voice in society," pro-democracy lawmaker Lam Cheuk-ting told reporters November 12.
"If you are a dissident, get ready for even more pressure."
Hostility to democracy
Lam's decision aroused swift international condemnation.
"Once again, [Chinese President] Xi Jinping's regime has demonstrated its total hostility to democratic accountability, and those who wish to stand up for it," said Chris Patten, Hong Kong's last colonial governor.
The European Union (EU) urged the lawmakers' "immediate reinstatement", and Canada said their ousting had the effect of "eroding human rights in Hong Kong".
"These latest steps constitute a further severe blow to political pluralism and freedom of opinion in Hong Kong," the EU said in a statement November 12.
As already shown by the imposition of a "National Security Law" in June, Beijing is eroding its commitment to the "One Country, Two Systems" promise to keep the territory's rights and freedoms intact, the statement said.
On May 22 China's top legislative body, the National People's Congress Standing Committee, unveiled plans to strengthen "enforcement mechanisms" in Hong Kong.
A draft proposal for that law said it would "guard against, stop and punish any separatism, subversion of the national regime, terrorist group activities and such behaviours that seriously harm national security".
But the precise content of the legislation was kept hidden from Hong Kong's 7.5 million residents until the law took effect June 30.
Rather than take a step back, Beijing appears to be doubling down its pressure on Hong Kong, sending a stark warning to countries that dare to assert their independence or question the Chinese Communist Party (CCP).
Beijing is working on reforms to "perfect" Hong Kong's de facto constitution, the Basic Law, Zhang Xiaoming, deputy director of China's Hong Kong and Macau Affairs Office, announced Tuesday (November 17).
"Right now is time to sort out what is true and what is false," Zhang said, according to Reuters, adding that those who do not recognise the "motherland" or threaten the country's national security do not fall in line with the Basic Law.
He hailed the removal of pro-democracy legislators, saying: "Only those who are patriotic should be in place; otherwise, they should be removed from the system."
Beijing's territorial rows
Beijing's increasing willingness to flex its military muscles and violate the sovereign territory of its neighbours is putting officials and citizens nearby on alert.
For example, Chinese military jets have breached Taiwan's air defence zone on multiple occasions in recent months.
Beijing, which considers the self-ruled island democracy part of its territory, wants to absorb it into the mainland -- by force if necessary.
Chinese aggression has extended to India as well.
In mid-June, Chinese and Indian soldiers engaged in violent hand-to-hand fighting in the Ladakh region that left 20 Indian troops dead. The Chinese regime acknowledged suffering casualties but has not revealed any figures.
In another incident in early September, shots were fired for the first time in 45 years on the border. Both sides accused each other of opening fire.
Meanwhile in Central Asia, Beijing has been floating the idea of the return of "its" territories in order to gauge the reaction of the local population in what observers say is a direct threat to the region's sovereignty.
In April, the website Toutiao.com published an article with the headline "Why did Kyrgyzstan not return to its homeland after gaining independence?".
Kyrgyzstan was part of China for thousands of years until tsarist Russia in 1846 took a total of 510,000 sq. km from China, including present-day Kyrgyzstan, the article said.
When Kyrgyzstan gained independence from the Soviet Union in 1991, it did not "return" to China, mainly because of Russia's continued influence, it said.
The article sparked outrage in Kyrgyz society, which criticised the publication as inflammatory.
"Beijing is becoming a threat not only to Kyrgyzstan's territorial integrity but also to its sovereignty. This is an alarming sign," said Mars Abayev, a Bishkek-based correspondent for the news website Orbita.kg.
Beijing's testing of the waters in Kyrgyzstan come when the country is in the midst of a political crisis, which is seeing overt external pressure coming from Russia as well.
China's 'fake news'
Also in April, the Kazakh Foreign Ministry summoned the Chinese ambassador after an article titled "Why Kazakhstan is eager to return to China" was published on the privately owned Chinese website Sohu.com.
After the meeting, without focusing on the offensive article, the Chinese ambassador wrote on Facebook that "the importance of clearing the information space of various pieces of fake news was emphasised in order to create favourable conditions for developing relations between the two countries".
The websites would not spread "fake news" without pre-approval from Beijing, say observers who are familiar with Chinese information policy.
Sohu.com is controlled by the CCP and has huge financial resources at its disposal, said Almaty resident Serikjan Bilash, leader of the Atajurt (Motherland) human rights group and an ethnic Kazakh who emigrated from China in the 2000s.
Toutiao.com too has the backing of the CCP, he said.
"These are far from the ordinary websites that might publish all kinds of fake news," he said.
"These publications indicate that the Chinese authorities do not recognise the freedom and independence of Central Asian countries and regard them as their own territory," Bilash said.
In July, Chinese media published an article with the inflammatory title "Tajikistan initiated the transfer of its lands to China, and the lost Pamir Mountains have been returned to their true owner".
The publication referred to the transfer of 1,158 sq. km of Tajik territory to China in 2011, which angered many Tajiks at that time. Tajikistan ceded those lands to China to pay off some of its debt.
The controversy comes as Tajikistan's debt to China continues to grow -- reaching $1.2 billion in 2020, Asia-Plus reported in August.
The Chinese regime's repression on human rights extends to its own Xinjiang region, where it is trying to forcibly integrate Uighurs by indoctrinating them with communist ideology and eraasing their Islamic customs and history.