PESHAWAR -- A newly established cadet college in Mohmand District has set high hopes for local residents.
The Mamad Gat College, created in collaboration with the Pakistani armed forces, was inaugurated by Khyber Pakhtunkhwa (KP) Chief Minister Mahmood Khan on November 2 near the border with Afghanistan.
Classes for grade 8 have commenced, while higher secondary classes will start in March next year. The college serves grades 8 through 12.
Some 62 students have been admitted to the college so far.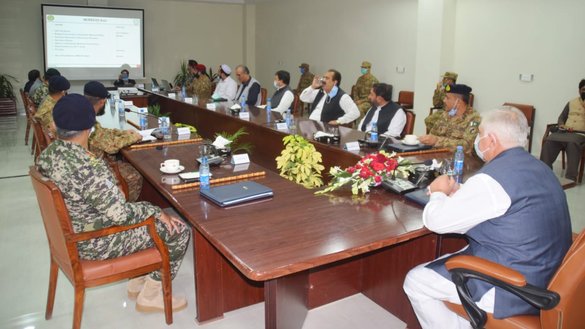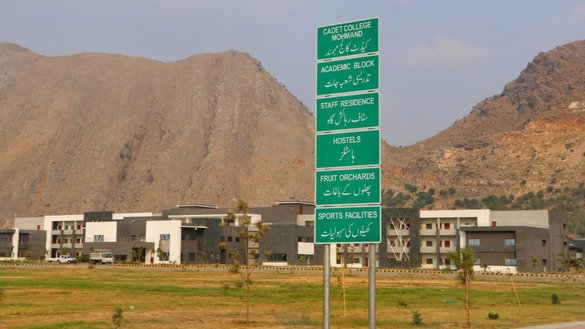 Spread over 77 acres, the college can accommodate up to 900 students, with boarding for 400 students. It was built at an estimated cost of Rs. 984 million ($6.2 million) in less than two years and features a state-of-the-art library with more than 11,000 books on various subjects.
The location of the college's namesake village along the border and a lack of educational facilities in the past made the village home for various militant groups.
Since then, however, successful military offensives against militants and the merger of the tribal districts in 2018 with KP Province are bringing a surge of development efforts.
In the past, no one would dare to visit Mamad Gat during odd hours because it was dangerous, said Akhtar Aziz, the vice principal of the college.
The establishment of the cadet college in the area signals the establishment of peace and a developed future for the tribal people, he said.
A special quota of 20 seats per class have been reserved for students from Bajaur and Mohmand districts, 10 for those from Khyber District, 10 for the children of martyrs, and four for those from Balochistan Province. Another 20 seats are for merit students from around the country, according to Aziz.
New opportunities
Authorities previously left the tribal belt out of the development process and used it only as a buffer zone between Pakistan and Afghanistan, said Jamil Khan, a Mohmand District local.
With every war in Afghanistan, the bordering tribal areas in Pakistan not only lost peace but suffered financial and social losses, he said.
"With livelihood, educational and business opportunities running low, youngsters would turn toward drugs or join some militant outfit. The establishment of the cadet college has not only signalled the return of peace but has also opened the area for small investments and the establishment of businesses," Khan said.
Development activities undertaken by the provincial government are changing the mindset of tribe members, who are now looking toward a developed future and want their children to be at par with the citizens of the settled districts in terms of education, health and business opportunities, he said.
Before the establishment of Mamad Gat College, students from Bajaur and Mohmand would go to Razmak, Quetta or even Punjab Province to pursue high school education in cadet colleges, said Shah Nawaz, a journalist hailing from Mohmand.
Admissions were tough and many students could not study out of town mostly because of the associated expenses in pursuing education far from home, he said.
"Now it has become very accessible and cheap with reserved seats for Mohmand, Bajaur and Khyber. Education in a cadet college is different from the traditional approach because it provides students... with complete facilities inside the building," Nawaz said.
The return of peace coupled with the merger of tribal districts with KP has opened a new era of development and opportunities for tribal youth, he said.
They now can take part in developing the nation instead of engaging in illegal activities and joining militant outfits, he added.