TEHRAN -- It is no surprise that the Iranian regime is denying a report that al-Qaeda second-in-command Abdullah Ahmad Abdullah -- aka Abu Muhammad al-Masri -- was secretly killed in Tehran by Israeli agents.
What is less clear is why Iranian officials protected al-Masri in an upscale suburb of Tehran for years.
Al-Masri, indicted in the United States in connection with charges in the 1998 co-ordinated bombings of its embassies in Tanzania and Kenya, was secretly shot and killed in Tehran this summer by Israeli operatives on a motorcycle at Washington's behest, The New York Times reported Friday (November 13).
The senior al-Qaeda leader was killed along with his daughter, Miriam, the widow of Osama bin Laden's son Hamza, the newspaper reported, citing multiple intelligence sources.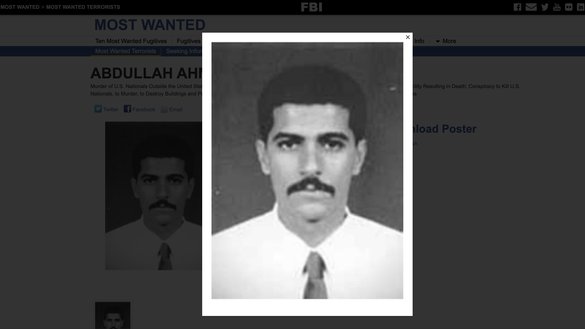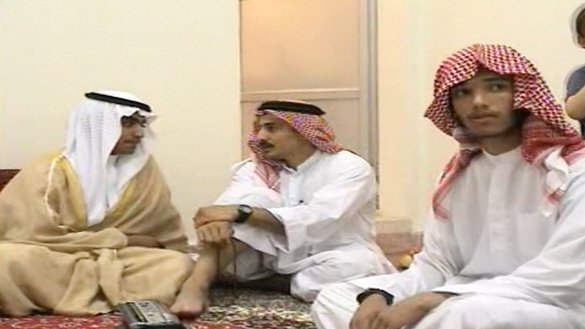 The attack took place August 7 on the anniversary of the Africa bombings, which killed 224 people and wounded hundreds.
American intelligence officials told the Times that al-Masri had been in Iran's "custody" since 2003 but had been living freely in Pasdaran, an upscale suburb of Tehran, since at least 2015.
A plausible, but untrue, cover story
On the morning of August 7, al-Masri was driving a Renault sedan with his daughter near his home when two gunmen on a motorbike shot at them five times, the Times reported.
Two Iranian news agencies -- the official IRNA and Mehr -- at the time reported a similar incident and identified the victims as Habib Daoud, a 58-year-old Lebanese history teacher, and his daughter Maryam, 27, without giving further details.
The Lebanese news channel MTV and social media accounts affiliated with Iran's Islamic Revolutionary Guard Corps (IRGC) reported that Daoud was a member of Hizbullah, the Iranian-backed militant organisation in Lebanon.
The reports seemed plausible, but the reality is that no Habib Daoud existed, The New York Times reported.
Several Lebanese with close ties to Iran said they had not heard of Daoud or his killing, the newspaper said. There were no reports of a Lebanese history professor killed in Iran last summer, and an education researcher with access to lists of all history professors in Iran said there was no record of a Habib Daoud.
In fact, "Habib Daoud" was an alias Iranian officials gave al-Masri, an intelligence official said.
Nabil Naeem, the former leader of Egypt's Islamic Jihad, an al-Qaeda affiliate, and a longtime friend of al-Masri, told Saudi news channel Al Arabiya the same thing in October.
The Iranian Foreign Ministry dismissed the reports as "made up information".
Ties to Iranian regime
Al-Masri was one of al-Qaeda's founding leaders and was thought to be first in line to lead the organisation after its current leader, Ayman al-Zawahiri.
After the 9/11 attacks on the United States in 2001, al-Masri, Saif al-Adel and Hamza bin Laden were part of a group of senior al-Qaeda leaders who fled Afghanistan and sought refuge in Iran.
In Iran, al-Masri mentored Hamza bin Laden, who was being groomed to take over the organisation, according to terrorism specialists. Hamza bin Laden was killed last year in a counter-terrorism operation in the Afghanistan-Pakistan region.
Al-Adel is still at large.
In 2017, the US government released a cache of documents recovered from Osama bin Laden's compound in Abbottabad, Pakistan, where he was killed by US Navy Seals in 2011.
The documents shed new light on al-Qaeda's murky relationship with Tehran, including footage of Hamza's wedding in Iran.
These documents, along with al-Masri's recent killing and other evidence over the years, suggest that the Iranian regime, in particular the IRGC, has strong ties with al-Qaeda.
The IRGC is alleged to have hosted a large number of al-Qaeda elements on the run from international authorities.
Maj. Gen. Qasem Soleimani, the then-commander of the IRGC's elite Quds Force who was killed in Baghdad in January, "is the architect of the relationship between the IRGC and al-Qaeda", according to Naeem, the former leader of Islamic Jihad in Egypt, who has renounced extremism.
Before he was killed in Syria in 2008, Hizbullah military commander Imad Mughniyeh also "played an important role in training [al-Qaeda] elements, particularly on the methods of booby-trapping and bombing", he added.
Al-Qaeda's relationship with both the IRGC and Iranian intelligence is strong, he said, noting that "the symbolism of the relationship was manifest when Iran hosted the family of al-Qaeda leader Osama bin Laden".
Both sides have been stoking sectarian tensions for years, Naeem said, with "the IRGC portraying itself as protecting the rights of Shia and defending them, and al-Qaeda using the same tactic with the Sunni community".
Iran has consistently denied housing al-Qaeda officials, but with the latest revelations, that party line is becoming harder to believe.
"Iran uses sectarianism as a cudgel when it suits the regime, but is also willing to overlook the Sunni-Shia divide when it suits Iranian interests," Colin P. Clarke, a counter-terrorism analyst at the Soufan Centre, told The New York Times.