ISLAMABAD -- Anti-China sentiment is growing steadily in Pakistan over Beijing's treatment of Uighurs and other ethnic minority Muslim groups as well as Chinese companies' disrespect for Islam.
Beijing has been facing mounting pressure over its "horrific and systematic abuses" of Muslim minorities over the past few years in the western autonomous region of Xinjiang.
China has placed more than a million Muslims, including Uighurs and ethnic Kazakhs and Kyrgyz, into indoctrination camps.
Chinese authorities also destroyed or damaged about 16,000 mosques, mostly in the past three years, according to an Australian Strategic Policy Institute report based on satellite imagery documenting hundreds of sacred sites and on statistical modelling.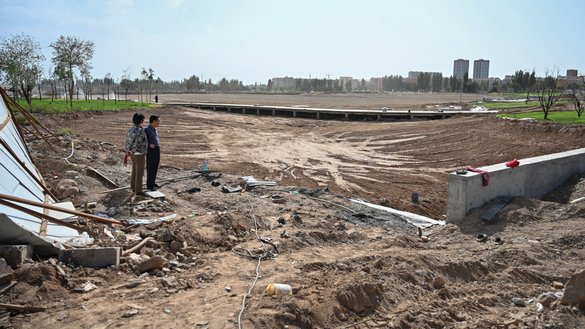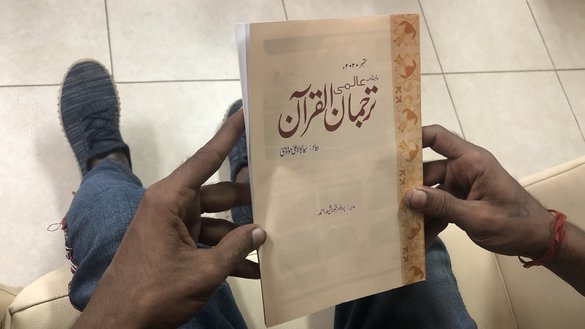 In Pakistan, the number of articles and editorials in Islamic journals criticising the Chinese regime is growing, especially among religious circles.
For example, Tarjuman-ul-Quran, a monthly magazine of Jamaat-e-Islami Pakistan, the country's largest religious party, in an article in its November issue highlighted how the Muslim ummah is geographically united and includes "Chinese Turkestan", another name for Xinjiang.
"Pakistani Muslims respect Chinese territorial integrity but simultaneously feel Uighur Muslims should be respected," the article noted.
Meanwhile, a study conducted by the Pakistani government on the Uighur issue found that ill-treatment of Muslims in China has immensely impacted religious opinion in Pakistan, WION reported on July 31.
The study reviewed several Islamic journals, including Tarjuman-ul-Quran, Al-Aitisam, Uswah Hasana, Ishraq, Ahl-e-Hadith, Mohaddis, Peyam and Al Burhan, published by the country's leading seminaries and religious parties, and found "growing discontentment" with the Chinese regime, the report said.
Discussing Xinjiang in the context of the suppression of Muslims globally has been a common pattern in religious magazines in Pakistan, it said.
"These magazines are informing Pakistanis about excesses occurring with Uighur Muslims and stopping them from performing religious duties, such as celebrating Eid, fasting during Ramadan and wearing a beard," said Shabbir Farooqi, an editor at the Deen o Duniya religious magazine in Karachi.
Religious clerics regularly discuss the atrocities victimising Uighur Muslims in Friday prayer sermons, Farooqi said.
Islamic scholars and journals have criticised the Pakistani government for staying silent over Beijing's atrocities, he added.
But media outlets fail to highlight most of the Pakistani voices against the Chinese regime because government officials -- fearful of hurting Islamabad's lucrative relationship with Beijing -- exert pressure, Farooqi said.
China has inked deals with Pakistan for several multi-billion-dollar infrastructure projects in the country, and the debt Islamabad owes Beijing is a major leverage point for Chinese authorities.
Mufti Taqi Usmani, a top Pakistani religious scholar, has frequently raised concerns over the ill-treatment of Muslims in China and demanded that the Pakistani government intervene in the matter.
"We are receiving alarming news about Uighur Muslims in China. The Pakistani government should probe it and use its influence to get them justice," said Usmani in a tweet last December.
Islam teaches that Muslims should care about their fellow Muslims and Uighurs should not be left helpless, he said.
Mocking Islam
At the same time, Pakistani citizens and religious scholars have expressed their anger toward Chinese companies' disrespect of Islam.
In July, a Chinese online retailer's sale of Muslim prayer mats as decorative rugs sparked outrage among consumers worldwide, particularly in Pakistan.
The rugs sold by Shein, a Chinese women's fashion company, looked similar to the type of mat that Muslims use and feature pictures of Kaaba as well as the words "Ramadan Kareem" on them.
"Chinese companies will do anything to make a profit and are racist or culturally insensitive," said Hassan Javed, a Lahore-based businessman who has worked with Chinese businesses in the past.
"They [Chinese companies] sell faulty items and cheat traders," Javed said. He urged the Pakistani government to monitor the affairs of Chinese traders and protect local businesses from their fraudulent activities.
On October 9, Pakistani citizens, religious scholars and civil society groups also lauded the government's ban on TikTok, a Chinese video-sharing app, over its promotion of "vulgar" content, after a significant rise in complaints by Pakistanis.
TikTok, which allows users to share short videos, is owned by ByteDance, a Beijing-based internet technology company.
However, after 10 days of the ban, the government restored Pakistanis' access to TikTok when it agreed to block accounts repeatedly sharing "immoral and indecent" content.
The removal of the TikTok measure angered Pakistanis who demanded a permanent ban.
A number of Pakistani residents on October 21 gathered outside the Islamabad Press Club to protest the government's restoration of TikTok access, saying that Chinese apps have been promoting various activities that violate the codes of Islamic life.
"Chinese companies, such as TikTok, do not respect Pakistani society and Isalm and allow content that creates unrest among a country's residents," said Majid Yousafzai, a civil society activist who organised the protest.