PESHAWAR -- Pakistani law enforcement agencies have intensified security measures after the National Counter Terrorism Authority (NACTA) warned that the Tehreek-e-Taliban Pakistan (TTP) militant group may target political and religious leaders through suicide attacks and bombings in Quetta and Peshawar.
Both cities are set to host public meetings of the Pakistan Democratic Movement (PDM), an alliance of 11 opposition parties, on October 25 and November 22, respectively.
NACTA has sent letters to the chief secretaries of all four provinces along with Gilgit-Baltistan and Pakistan-administered Jammu and Kashmir suggesting they undertake heightened security efforts and practice extreme vigilance to avoid any terrorist incident.
"We have already assured fool-proof security to the opposition parties. Every measure will be taken," said Khyber Pakhtunkhwa (KP) Information Minister Kamran Khan Bangash.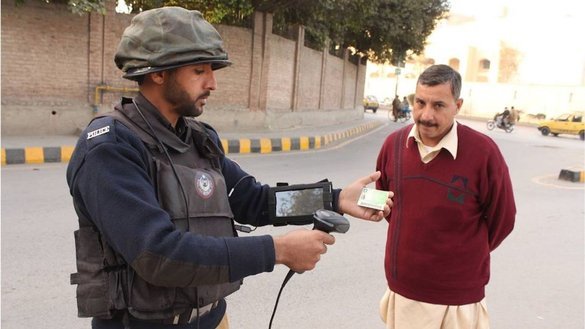 "The terrorist plan reportedly includes the assassination of high-profile political personalities through a well-articulated bomb blast/suicide bombing in the near future," NACTA told security agencies in its alert issued Thursday (October 22).
In its letter, NACTA stated that security forces recovered eight improvised explosive devices in a raid in the Qamar Din Karez area of Balochistan Wednesday (October 21) and that the explosive materials "were most likely destined for Quetta and KP".
"This material was to be used for massive-scale attacks in Quetta and Peshawar," NACTA said.
Safeguarding leaders
Police and other security agencies have received orders to tighten the security around political and religious leaders to thwart any terror plot by proscribed organisations, said Bangash.
"Personnel of security agencies will be deployed at the venue of the public meetings as well as on the routes where processions will pass. There will be personal security for the leaders. We will remain in contact with opposition parties," he said.
"The TTP has been evicted from Waziristan and elsewhere by the army, and now it is now plotting to target pro-peace individuals in a clandestine manner. However, our security agencies are capable of safeguarding political and religious leaders," Bangash added.
Balochistan Chief Secretary Capt. (ret.) Fazeel Asghar has ordered heightened security for the upcoming PDM public gathering, media have reported.
The Balochistan government will provide bullet-proof vehicles to PDM's leaders to protect them against threats, Liaquat Shahwani, a spokesperson for the provincial government, said Friday (October 23).
The security situation in the entire country recently has shown signs of improvement and authorities have taken more-stringent measures to ensure lasting peace, said an Interior Ministry official.
"We have made elaborate arrangements to ensure that terrorists can't carry out attacks in any city ... not just in Peshawar and Quetta," said the official, who requested anonymity as he was not authorised to speak to the media.