QUETTA -- The Iranian regime is sponsoring militancy and political campaigns to pave the way for a Shia revolution in Pakistan and other countries in the region, Irfan Shahnawazi, a top leader of the Iranian militant group Jaish al-Adl, told Pakistan Forward in an exclusive interview.
Tehran is using Pakistan as a launching pad in its bid to expand its interests and influence in the region, said Shahnawazi.
"We have information that ... the Iranian regime is keenly working to export its revolution via its sponsored supporters in Pakistan," he said on September 30. "We consider Iranian ideology a threat to Islam."
Tehran's efforts to stoke upheaval in Pakistan are part of its overall plan to destablise and dominate the region, he said.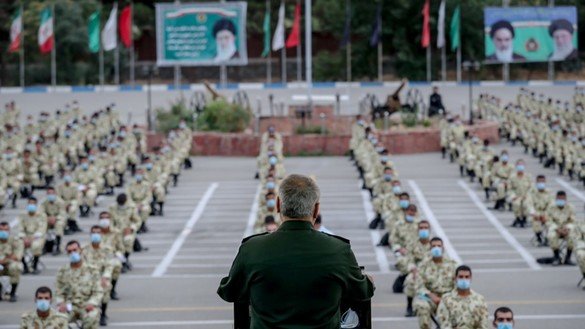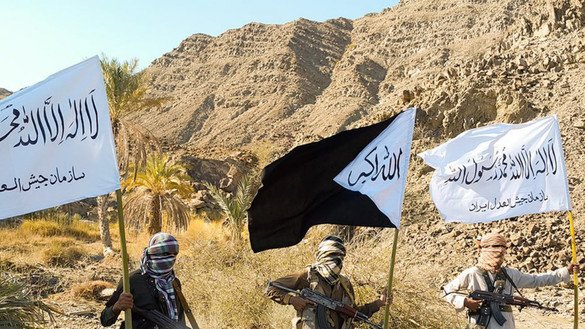 "Interference in the internal affairs of Islamic countries is an integral part of Iranian foreign policy," he said.
"Iran is playing with the security of the region through its sponsored Shia militants to establish Iranian dominance in the region."
"Iran has been abusing the sentiments of the religious community in Pakistan under the guise of its double standards," Shahnawazi said.
Jaish al-Adl, formed in 2012, is a Sunni outfit that has claimed responsibility for bombings and abductions of elite Iranian troops in the southern province of Sistan-Baluchistan. The group says it is battling Iranian discrimination against Sunni Muslims and ethnic Baloch.
The United States in July 2019 proscribed Jaish al-Adl as a terrorist group.
Spreading hatred
Tehran seeks to infiltrate the Shia community in Pakistan to further its interests, said Shahnawazi.
"As per our information, most Shia scholars in Pakistan and Afghanistan are graduates of Iranian institutions.
"The Iranian regime is misusing religious sentiments to infiltrate and organise the Pakistani Shia community on a large scale," Shahnawazi said.
Jaish al-Adl will fight Tehran's efforts to stir uprisings both in neighbouring countries and at home, he said.
"We believe that the same policy that Iran has used to establish its monopoly in Iraq and Yemen is now in place for Pakistan and Afghanistan. Spreading ... hatred among Shia-Sunni groups, influencing political crises, and spreading unrest through armed militias are part of the Iranian agenda," he said.
The Iranian regime funds and directs two regional Shia militant groups, the Pakistani Zainabiyoun Brigade and the Afghan Fatemiyoun Division.
At the same time, "the lives of millions of Sunnis in Iran have been made miserable by Iranian Shia rulers ... we consider it our right to take up arms against the oppressors," he added.
"Our people have been deprived of their basic rights," Shahnawazi said.
Foiling 'Iranian designs'
Jaish al-Adl is the successor organisation to the Sunni extremist group Jundullah, which has conducted a spate of attacks on Iranian security forces in recent years, mainly in Sistan-Baluchistan Province.
In October 2018, Jaish al-Adl took responsibility for the abduction of 12 Iranians, including at least two Islamic Revolutionary Guard Corps (IRGC) intelligence officers, near Lulakdan, a village situated 150km southeast of Zahedan, capital of Sistan-Baluchistan Province, Iran.
Pakistani forces rescued five of the 12 in November 2018, but the fate of the remaining seven was never reported.
Jaish al-Adl in February 2019 also claimed the suicide bombing of a bus that was transporting IRGC troops in Sistan-Baluchistan, killing 27 members of the elite Iranian security force.
The IRGC's commander-in-chief at the time, Maj. Gen. Mohammad Ali Jafari, blamed Pakistan's army and Inter-Services Intelligence for sheltering terrorists.
Sistan-Baluchistan, which has a large, Sunni-majority ethnic Baloch community and straddles the Iran-Pakistan border, has long been a flashpoint.
When asked if his militant group has support from neighbouring counties, Shahnawazi vehemently denied any outside backing.
"We strongly reject the Iranian claims ... The Iranian government makes baseless claims to cover up its failures," he said.
"We will never allow the Muslim ummah to fall victim to the usurping Iranian aggression," he said.
While the attacks on IRGC forces fuelled tension between Tehran and Islamabad, the Iranian regime now is softening its tone but only to advance its interests in Pakistan, according to Shahnawazi.
"The Iranian government is working hard to gain Pakistan's support ... against its rivals; therefore, despite its previous anti-Pakistan narrative, now Tehran is claiming it seeks better ties with Pakistan," the militant group leader said.
"We want to make it clear that we are not against the Shia sect; we are waging jihad against the oppressor, and we will use all means to bring justice to the oppressed Sunnis in Iran," he said.
"We know that Iranian militant groups have been killing Sunni clerics in Pakistan. The purpose of these massacres was only to create sectarianism and uncertainty for the benefit of Iranian strategic interests," he added.
"The Iranian government has forced us into an armed struggle," Shahnawazi said.
A threat to regional security
Even some Sunni scholars are working in Pakistan for Iranian interests, and these scholars are receiving financial support, Shahnawazi said.
"The Iranian consulate in Quetta is very active in putting scholars on its payroll and using them under the cover of peace and religious harmony, and reportedly they are often summoned to the consul general's office for new tasks."
"Iran is becoming a threat to the overall security of the region, and the Iranian people are particularly concerned over the extremist ideology and policies of Tehran, as these policies directly threaten their lives," he added.
"The Iranian government's claim that we are getting support from Pakistan and that our fighters are hiding there is baseless," he said. "We have never operated from abroad, and our fighters are in the war against the government only on Iranian soil."
"Our organisation's only goal is to establish a federal political system in Iran and to realise the rights of the Baloch people and other religious minorities in the country," Shahnawazi said, describing the manifesto of Jaish al-Adl.
Jaish al-Adl has no links to extremist movements such as al-Qaeda or the "Islamic State of Iraq and Syria" (ISIS), he insisted.
"Accusations against our organisation are made to tarnish our image and public opinion," he said.
"Our armed struggle will continue until the elimination of discrimination against the Baloch and Sunni people in Iran," he said.