KARACHI -- Law enforcement agencies in Karachi have intensified their crackdown on the Tehreek-e-Taliban Pakistan (TTP) and criminal groups after the killings of several police officers.
Fourteen policemen have been killed so far this year in various parts of the city.
The Sindh Police's Counter Terrorism Department (CTD) recently has formed a special investigation team to probe the wave of deadly attacks, officials said.
Five of the 14 slayings were targeted, according to Raja Umar Khatab, who heads the Transnational Terrorists Intelligence Groups at the CTD.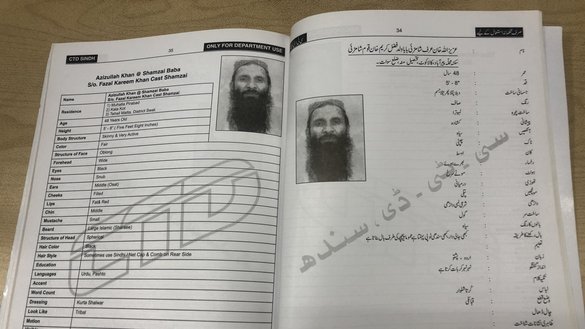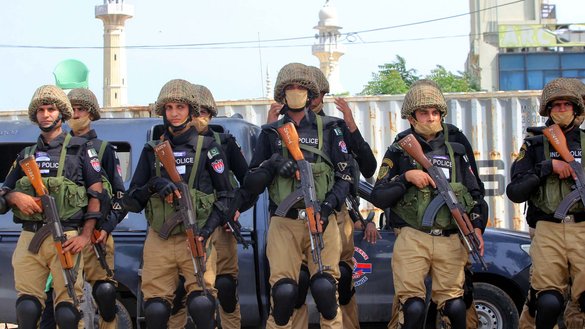 "The rest had occurred either during shootouts with robbers or when policemen tried to break up a snatching bid [attempted robbery of a business]," said Khatab.
The TTP has claimed the killing of one police officer -- Arif Khan, a police constable who was fatally shot in the Korangi area September 19.
"The modus operandi of the attack on Khan was similar to that in the case of policeman Shakir, who was killed near Landi Kotal Chowrangi in North Nazimabad in January 2018," Khatab said.
A special TTP assigned to kill police officers claimed responsibility at the time.
Law enforcement agencies have intensified their efforts to nab the perpetrators.
On September 24, a CTD team in a shootout in the Pehlwan Goth area killed Naveed Khan, alias Nomi, who killed police officer Ghulam Muhammad in an attack in the Jut Line neighbourhood on July 23.
He was involved in the killing of several policemen and members of the Muttahida Qaumi Movement political party in the past, according to Khatab.
In June, the CTD arrested Jan Alam, a suspected TTP militant in the Frontier Colony area, in a raid. He was planning to carry out terror activities in the city when he was arrested, according to the CTD.
Alam masterminded the killing of two key counter-terror police officers, Shafiq Tanoli and Bahauddin Babar, among other police personnel, according to the CTD's report.
Tanoli, who had escaped several suicide and gun attacks, was killed in a suicide bombing in April 2014 in the Old Sabzi Mandi area. Babar was killed in the Metrovelle area in December 2013.
TTP attempts to regroup
The TTP, which announced the reunification of its various breakaway factions in September, has been trying to demonstrate its presence and re-establish contacts in Karachi, according to law enforcement officials and security analysts.
Several areas of Karachi, including Manghopir, Sohrab Goth, Ittehad Town and Landhi, were strongholds of the TTP until the launch of a security operation in September 2013 against violent groups operating in the city.
TTP militants attacked police officers, polio-vaccination medics and workers of various liberal political parties such as the Awami National Party. In addition, they bombed schools in Karachi, said Ebad Ahmed, a journalist who covers security issues.
"But after the killing and arrests of the TTP's militants and commanders, peace has returned to the areas," Ahmed said.
The launch of Operation Zarb-e-Azb in North Waziristan in June 2014 further weakened the TTP after destroying their hideouts in tribal areas, forcing them to flee to neighbouring provinces of Afghanistan.
Even in Afghanistan, several key commanders of the TTP recently have been killed by Afghan security forces and in bomb blasts, leaving the group severely weakened and directionless.
Azizullah, alias Shamzai, a TTP Karachi commander who masterminded police killings in the city, was murdered in Kabul in June.
"Azizullah had issued a fatwa (ruling) for killing policemen after declaring them to be infidels," said Gul, a Pashtun elder in Karachi who is familiar with the TTP network in Karachi and gave only his surname for security reasons.