ISLAMABAD -- Pakistani textile businesses could benefit from potential opportunities amid a growing schism between China and the United States, say officials and business leaders.
Tensions between Washington and Beijing have risen over a host of issues including trade, the coronavirus pandemic, the Chinese regime's human rights abuses in Xinjiang and Hong Kong, its ongoing campaign of disinformation, and its increasingly belligerent use of its military.
As a result, US textile and clothing companies are gradually turning toward new suppliers.
Pakistan could take advantage of strained Sino-US ties to bolster its textile sector, some reports have suggested.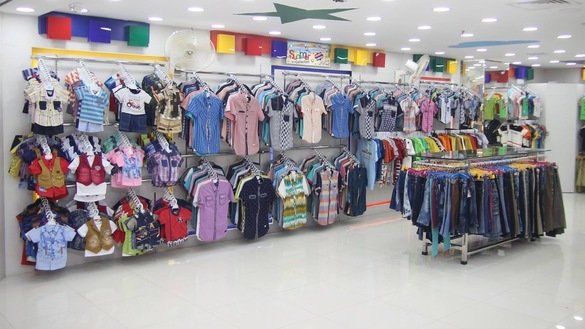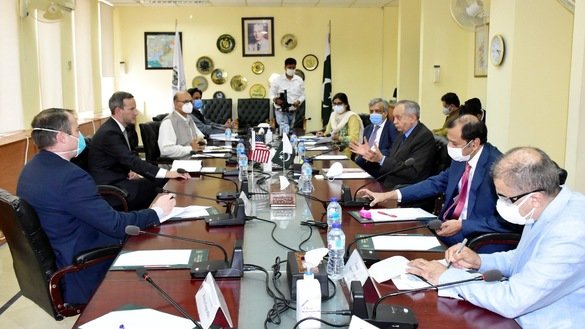 "In the short term, if the US and China charge higher tariffs on each other's imports, companies will have an incentive to replace these expensive imports with local production sources or substitute from other countries," said a November 2018 analysis by Nomura Securities, a Tokyo-based securities research and trading company.
Based on research conducted by the firm, "it appears that Malaysia, Japan, Pakistan, and the Philippines are the biggest beneficiaries," the analysis said.
Pakistan's major exports to the United States include textile and clothing items, such as linens, clothing for men, women, and children, leather and finished leather products, cotton yarn, garments, carpets and medical instruments.
Pakistani officials have been urging businesses to take advantage of the row between the United States and China.
"The trade war between China and the United States is getting bigger and bigger by the day, and the demand for goods is not declining in the US market," Abdul Razak Dawood, an adviser to the Pakistani prime minister on trade, industry, and investment, told textile manufacturers in Karachi last year.
"Pakistan needs to explore ways so that it can benefit from this war," Dawood said.
The China-US trade war has put Pakistan in an advantageous position and made it more competitive than China in some areas like textiles, said Mujtaba Lakhani, a textile exporter in Karachi.
China, Vietnam, Bangladesh, and India are Pakistan's main rivals in exports of textile and clothing items to the US market, he said.
"Pakistan should reconsider its foreign relations policy and take no sides in the Sino-US tension," said Lakhani, referring to Pakistan's long-time tilt toward the Chinese regime.
"After adopting a neutral policy in the conflict, Pakistan could benefit by increasing its textile and clothing exports to the United States and revive its closed manufacturing capacity," he said.
Boosting Pakistani-US trade
Following a July 2019 meeting between Pakistani Prime Minister Imran Khan and US President Donald Trump in Washington, the US government has been making efforts to enhance economic co-ordination with Pakistan.
Trump at the meeting called for a dramatic expansion of US-Pakistani commercial ties.
Pakistani trade with the United States in 2019 stood at $6.5 billion (Rs. 1.1 trillion), with Pakistan running a modest surplus of $1.3 billion (Rs. 215.5 billion), according to a July 29 fact sheet published by the US State Department.
"The United States has been one of the top investors in Pakistan over the last two decades, with major US investments concentrated in consumer goods, chemicals, energy, agriculture, business process outsourcing, transportation, and communications," the document said.
In July, an US International Development Finance Corporation (IDFC) delegation, led by IDFC CEO Adam Boehle, conferred with Pakistani officials in Islamabad on potential investment support for development projects.
In February, US Secretary of Commerce Wilbur Ross and senior Pakistani officials in Islamabad discussed how to deepen trade and investment ties.