KARACHI -- A revamp of the emergency response capabilities of police is seeing results in Karachi.
After dismantling militant and criminal networks through a successful crackdown in Karachi, the police force this year has launched various initiatives to bolster the emergency response force and help residents register complaints and share information on militant activity.
A revamp of the Madadgar Command Control (MCC-15), which oversees emergency response in Karachi, is yielding significant results, said Maqsood Memon, a senior police official in charge of security operations in Sindh Province.
"Now the average response time of police to emergency calls is less than 10 minutes," an improvement from 30 minutes before the change, Memon said on July 5.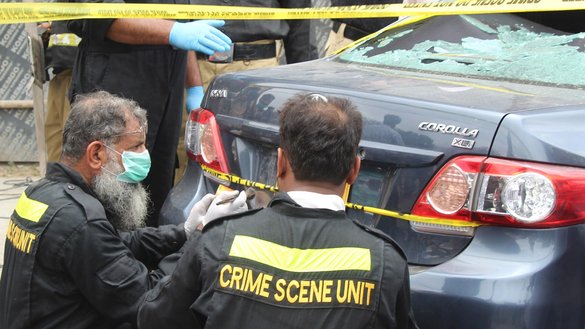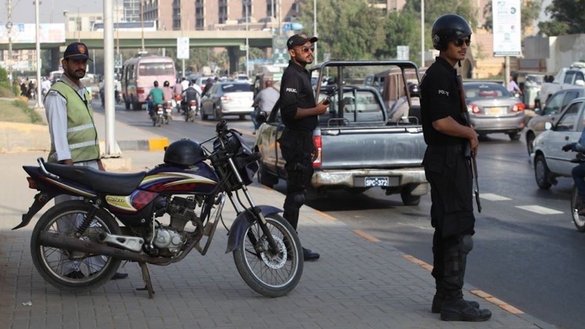 Various police units, including the Sindh Police's Rapid Response Force, have been working under the police's Security and Emergency Division to strengthen the MCC-15.
"The overhauled MCC-15 will ensure... the hot pursuit of criminals and militants, the prevention of street crime, the surveillance of anti-social elements, snap checks, SOS alerts and co-ordination with emergency services," he said.
Under the revamp, the force will have access to the identity verification system to check the authenticity of Computerised National Identity Cards, as well as vehicle verification systems to identify unregistered and stolen vehicles and motorcycles, he said.
Thwarted attack
The police force will search criminal records for the criminal history of any person, as well as conduct "incident tagging", to see if such persons were involved in past subversive incidents.
Maintaining surveillance of ex-inmates released from jails is part of the plan, he added.
This year, the Security and Emergency Division has grown from 1,100 police personnel to 2,200, Memon said. Similarly this year, the fleet of police vehicles for emergency services grew from 106 to 176, he said.
A thwarted terror attack earlier this year represents one measure of success.
In June, the Balochistan Liberation Army (BLA) claimed responsibility for an attack on the Pakistan Stock Exchange (PSE) in Karachi.
Four assailants approached the exchange, opened fire and hurled a grenade, killing three security guards and a policeman before security forces gunned them down within eight minutes of the start of the attack.
Pakistanis hailed the young officers of the RRF who took part in the response and prevented a massacre.
"There could have been more casualties if the police's emergency police force had not reacted promptly since there were hundreds of people inside the PSE building," said Shabbir Allahwala, a trader whose office was situated in the facility.
"Peace has returned to Karachi after the successful crackdown against various types of militant outfits, including Tehreek-e-Taliban Pakistan (TTP) and the criminal gangs of Lyari," Allahwala said.
Overhauling the police's emergency response forces can help thwart terrorist acts carried out by sleeper cells of various outfits, he noted.