PESHAWAR -- Khyber Pakhtunkhwa (KP)'s provincial government has established more than 302 mini hydro-power projects in the northern region of the province, spurring long-awaited development of the area.
The majority of the power stations have been set up in the border areas between Afghanistan and Pakistan, according to Kamran Khan Bangash, special assistant for Local Information to the KP chief minister.
The mini power plants now online are generating 24MW of electricity, enough to power 250,000 households in the area, he said. The programme came about during Pakistan Tehreek-e-Insaf (PTI)'s first term (2013-2018) as KP's governing party.
Eleven mini plants alone are generating a total of 3.3MW and serving hotels, restaurants, government offices, shops, homes, schools, trout hatcheries and mosques in the Kalam Valley of Swat District, Bangash said.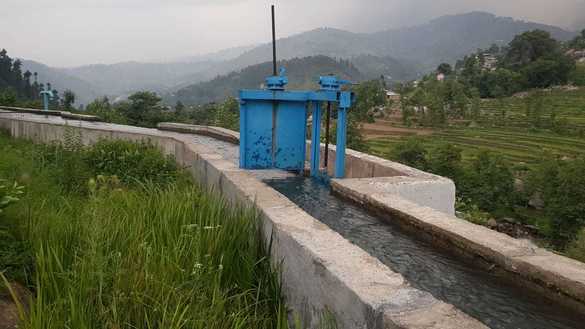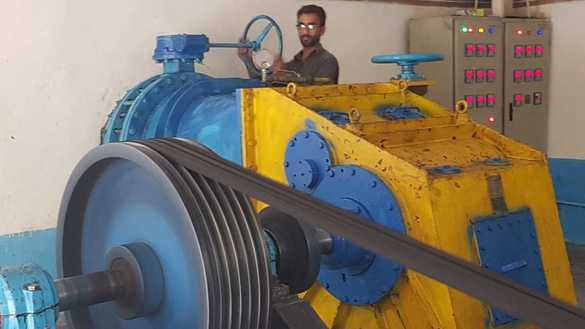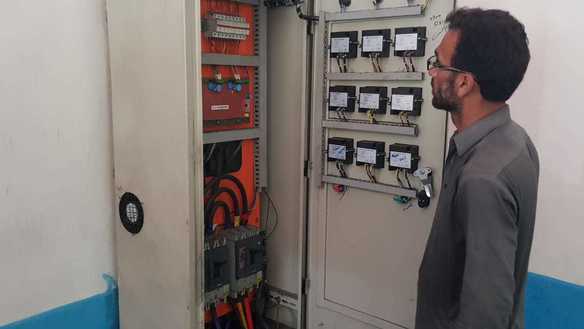 Development activities had stagnated for the most part in northern KP in past years, partly because of harsh terrain and inaccessibility issues, and also because of insurgency and militancy in the region. Many local residents were forced to flee the region and seek employment elsewhere as jobs dried up.
"One of the major initiatives taken by the provincial government toward developing these areas was to ensure uninterrupted power supply, which was not possible through conventional means," Bangash said.
The Pakistan Water and Power Development Authority struggled to gain access to the area in past years because of frequent landslides, the harsh mountainous terrain and insecurity, he said.
The provincial government this year plans to launch the second phase of mini hydro-power stations, which will cover an even greater area and population.
Authorities have approved 650 additional power stations with a capacity of more than 55MW, including projects in the newly merged tribal districts, Bangash said.
Ushering in new development
With peace restored, the stage is now being set for the speedy development of these regions, said Bangash.
Such facilities in the area are possible because the entire northern range of mountains features numerous waterfalls and streams, said Shahid Khan, a resident of Bela Bala village in Battagram who is benefitting from a 200kW mini hydro-power station situated nearby.
Further tapping this potential could usher a new era of development through the promotion of tourism, he said.
The local 150kW hydro-power project has significantly improved the lives of area inhabitants, said Marijiana, a resident of Rambur village in the Kalash Valley, Chitral District.
Five mini hydro-power plants generating a total of 450kW are now in service in the Kalash Valley, powering a community that seldom had reliable electricity.
These power plants are powering tourism, commerce and work opportunities in the northern areas of the province.
"Before, we installed small turbines, using our own money," said Marijiana. "They never fulfilled our needs. Now we can run washing machines, watch television, iron our clothes and have lights all at the same time."
In addition, the projects have helped to curb deforestation in the region by reducing demand for firewood.
Respiratory diseases caused by burning firewood and kerosene in closed apartments used to be common, said Muhammad Hanif, a resident of Asharai village in Upper Dir District.
"We have seen a considerable reduction in these diseases among our children because they used to study under kerosene lamps, which caused pollution," said Hanif. "The pollution in turn caused many health issues."
Furthermore, children now have more time to play during the day because they no longer need to devote much of their daytime to completing homework, said Hanif. Lights let them study after dark.
Job opportunities
"Most of our people used to migrate due to unemployment. The situation got even worse during winters making survival difficult," said Hashmat Ali, a resident of Kalam.
"Now that electricity is more readily available, various businesses, many associated with the tourism industry, have emerged and we no longer have to migrate every year," he said.
While the initiative is helping generate various employment for locals residents, women especially are benefiting from increased opportunities.
With more reliable electricity, "Our women have started generating income with sewing machines and are slowly gaining recognition for their hard work," said Inam ur Rehman, a resident of Kasai village in Upper Dir.