SHIKARPUR -- The weakening of militant groups in northern Sindh Province, including the Khorasan branch of the "Islamic State of Iraq and Syria" (ISIS-K), is spurring civil society activists to intensify efforts to ensure lasting peace in the region.
ISIS-K's violent campaign in the area deteriorated after its regional leaders, Abdul Hafeez Pindrani and Maulvi Abdullah Brohi, were killed in a shootout with police in February 2018 in Balochistan Province.
Now, civil society groups in northern Sindh are launching a number of initiatives involving residents, particularly youth, and elected representatives aimed at maintaining peace in the region.
The Sustainable Social Development Organisation (SSDO), a civil society group, recently started working in the region to build the capacity of elected local government officials, secretaries of union councils and local stakeholders on laws related to countering violent extremism in northern Sindh.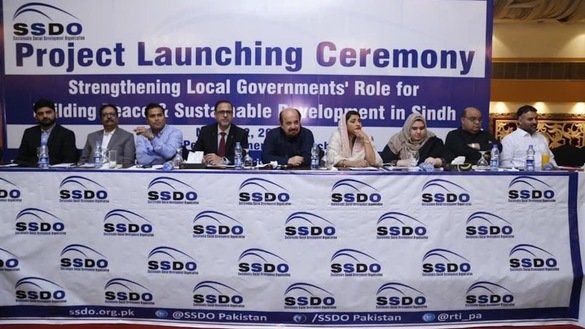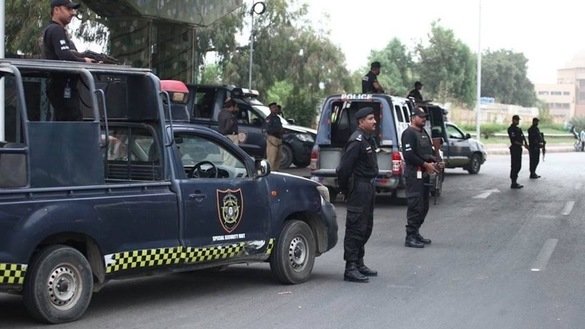 "Involving elected representatives in efforts to counter violent extremism and stop youth from joining proscribed militant outfits is a useful strategy, and our organisation has witnessed the success of a similar project in South Punjab," said Syed Kausar Abbas, executive director of the SSDO.
Under the new project in Sindh, members of the Sindh Assembly receive training to better understand laws pertaining to curbing extremism, including the Sindh Sound System Act, the Sindh Information of Temporary Residents Act and the Sindh Witness Protection law, he said.
The Sindh Sound System law, passed in 2015, prohibits the use of loudspeakers at worship places and public gatherings in an effort to reduce the amplification of hate speech.
The Sindh Information of Temporary Residents Act, passed in 2015, helps provide information to the police about tenants or guests residing on rented premises so that a database can be maintained in the central system to trace any suspected terrorists.
The Sindh Witness Protection law, passed in 2013, facilitates or encourages witnesses and their families to provide key evidence in various cases, especially those involving militant groups, while ensuring their protection.
In the next phase of the programme, representatives at the neighbourhood level in municipalities will receive training on how to properly implement these laws to help combat terrorism, Abbas said.
"The capacity building of the elected representatives also will counter hate speech and promote interfaith among the local communities," Abbas said.
Normalcy returns to northern Sindh
Sindh's northern region, comprised of districts such as Shikarpur, Jacobabad, Kashmore and Sukkur, was a hotbed for terrorism prior to the shattering of the ISIS-K network in the area.
The group was involved in a July 2018 suicide bombing of a Balochistan Awami Party political rally in Mastung District, Balochistan, killing 149 people, including candidate Siraj Raisani.
In February 2017, the outfit carried out a suicide attack on Sufi saint Lal Shahbaz Qalandar's shrine in Sehwan, Sindh, killing 85 people and injuring more than 300.
Other attacks include an assault on a police training centre in Quetta in October 2016 that killed more than 60 cadets, as well as a suicide bombing in January 2015 on a Shia mosque in Shikarpur that killed 61 people.
"The group was causing a law-and-order situation in the Sindh-Balochistan border region," said Sajid Amir Saduzai, who was Shikarpur's police chief when Pindrani and Brohi were killed.
"After the killing of their leaders, the region has seen a significant reduction in terrorism."
Even after their deaths, the presence of the terrorist leaders can be felt.
After Sindh Police on March 13 recovered heavy arms in a village near Shikarpur District, Irfan Baloch, the regional police chief, said that Pindrani had stocked the weapons as part of plans to carry out a major terrorist act in the region.