KARACHI -- Crackdowns on militant outfits such as the Khorasan branch of the "Islamic State of Iraq and Syria" (ISIS-K) and Tehreek-e-Taliban Pakistan (TTP) resulted in a decline in the number of suicide bombings in Pakistan last year.
Pakistan recorded four suicide attacks in 2019, down from 19 a year earlier, according to an annual security report published by the Pak Institute for Peace Studies (PIPS), an Islamabad-based security think tank, in January.
The attacks in 2019 occurred in Loralai, Quetta, Lahore and Dera Ismail Khan, killing at least 55 people and wounding 122, the PIPS report said. ISIS-K and the TTP claimed responsibility.
In 2018, suicide attacks killed 317 people and injured 482 others.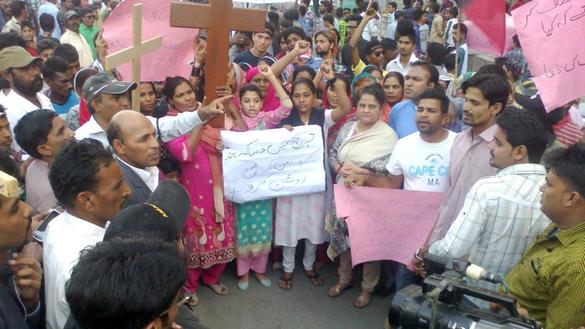 Military operations targeting the hideouts of militants -- particularly those belonging to the TTP -- in the former tribal areas, as well as the killing of trainers of suicide bombers, were the key reasons behind the decline in suicide attacks last year, said Muhammad Amir Rana, director of PIPS.
"The successes of counter-terrorism operations have made it difficult for the terror groups to carry out suicide attacks," Rana said.
However, terrorists remain active in the country.
A suicide blast claimed by ISIS-K on February 17 ripped through a crowd in Quetta, killing at least eight people and injuring about 20 others.
The terror group claimed responsibility for the bombing of a mosque in Quetta on January 10 that killed at least 14 and wounded another 20.
More recently, on August 11, a TTP suicide bomber blew himself up near a military vehicle in South Waziristan, wounding three troops.
A long-running effort
Suicide bombings began to surge in Pakistan in 2007 following a military operation in July of that year against militants sheltered in Islamabad's Lal Masjid, the PIPS report said.
Terror groups consider suicide bombings their most lethal and effective weapon in causing fear, according to the report.
Al-Qaeda and its affiliated groups in Pakistan, such as the TTP and its splinter factions, as well as Lashkar-e-Jhangvi, have used suicide bombings in their attempts to destabilise the government.
ISIS-K has also emerged as a key group behind suicide attacks in Pakistan as well as Afghanistan.
Although militant groups claim they use terror only as a weapon against the state, such outfits have killed hundreds of innocent civilians.
In 2007, there were 56 incidents of suicide bombings in Pakistan, killing 422 members of the army and the police in addition to 220 civilians, according to PIPS. That included the December 27 assassination of Pakistan Peoples Party leader Benazir Bhutto, a former prime minister.
To stem attacks, the government launched several military operations, in particular Operation Zarb-e-Azb in 2014, to dismantle the networks of insurgent outfits and to kill or capture their leaders.
Continual operations since then have led to the significant decline in suicide attacks, and the tally of four such assaults in 2019 demonstrates their effectiveness, said a senior counter-terrorism police official in Karachi, who requested anonymity because he is not authorised to speak to media.
Such acts that take innocent lives are unacceptable in any religion, Zameer Jaffery, a university student who survived a suicide bombing in a busy street in the Shia-populated neighbourhood of Abbas Town in Karachi in 2013, said.
His father was among more than 50 people killed in the bombing.
"The militant outfits, whether it is ISIS-K or the TTP, have nothing to do with Islam. Nothing can justify such brutality," he said.