PESHAWAR -- The first Child Protection Court (CPC) in the newly merged tribal districts of Khyber Pakhtunkhwa (KP) has opened as part of the government's efforts to shield at-risk children.
The facility in Mohmand District, the fourth of its kind in KP, was inaugurated virtually on August 8 by Peshawar High Court (PHC) Chief Justice Justice Waqar Ahmad Seth. The first such court was established in Peshawar District in 2019.
The special courts have colourful walls, paintings, toys, books, sofas and chairs to offer a friendly environment for children.
Children under 14 years of age constitute almost 35% of Pakistan's population, and it would be unjust to ignore the welfare of such a large segment of society, Seth said.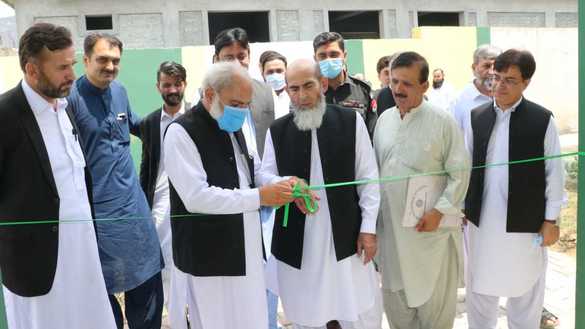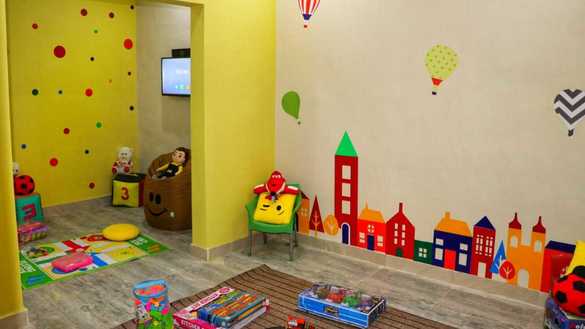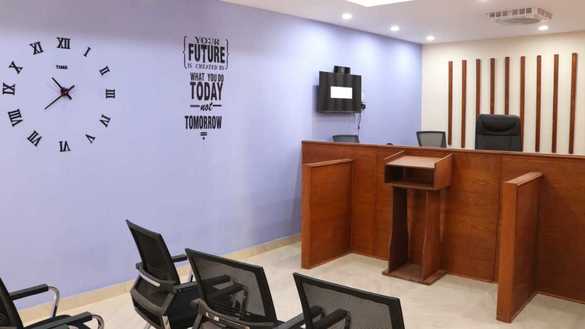 About eight children are abused each day in Pakistan, said a report complied in 2019 by Sahil, an Islamabad-based non-governmental organisation (NGO) working for child protection.
In 2019, a total of 2,846 cases of child abuse were reported from all four provinces of Pakistan, according to Sahil.
An unknown number of cases go unreported.
The objective of the courts is to protect children who are in court for child-abuse cases, maltreatment and neglect, as well as juvenile detainees, said Khwaja Wajihuddin, the registrar of the PHC.
KP has long served as a hotbed of extremism and terrorist activities, and extremists have sought to lure impoverished, neglected children into becoming suicide bombers with promises of a glorious afterlife.
Step in the right direction
In Pakistan, the total number of CPCs has grown to seven, while the provincial government has plans to establish three more in KP in the near future, Wajihuddin said.
The courts in KP so far have resolved 1,140 cases related to children, 93% boys and 7% girls, he said. About 202 child victims of abuse or exploitation appeared in these courts, 79% boys and 21% girls.
Children's rights activists, lawyers and civil society members have welcomed the courts and expressed hope that they will protect children from all kinds of abuse, exploitation and violence.
Valerie Khan Yousafzai, the executive director of Group Development Pakistan, an NGO working for children's rights that provided technical assistance in the establishment of CPCs in Pakistan, lauded the effort.
The creation of the CPCs is a step toward protecting children from exploitation and mistreatment, she told media on August 8 in Peshawar during the online inauguration.
The response of the government in setting up the courts for children and in providing relief to juvenile detainees is much appreciated by society, she added.
Children are very vulnerable to exploitation as witnessed during the decade-long wave of militancy in the country from 2007 to 2016, said Imran Takkar, a children's-rights activist in KP.
During that time, extremists brainwashed a large number of adolescents to further their goals, said Takkar.
The establishment of these courts will help curb such abuses and provide protection for young people, he added.
Safety and security
The creation of the CPCs in the newly merged districts is "a landmark achievement", said Taimur Kamal, the co-ordinator of Pakhtunkhwa Civil Society Network, a group of organisations that work to protect the rights of citizens.
Reports of child abuse have been increasing in the country and such institutions to safeguard children are sorely needed, Kamal said.
In the merged districts, such facilities are critical as militants who abducted a number of boys in different parts of the country took them there.
The kidnappers used the merged districts as a safe haven while demanding ransoms for the boys' safe return, he said.
In addition, extremists used the region as a base to brainwash youth to turn them into suicide bombers, Kamal said.
The establishment of the CPC in Mohmand will help ensure the safety and protection of children in the region, and such courts should function in every district of the merged areas, he added.
"In our region, the legal system has not been very effective, which attracted criminals seeking to take advantage and indulge in nefarious activities," said Raz Muhammad, a resident of Bajaur District, adjacent to Mohmand.
With the merger of the former tribal region into KP and the creation of constitutional institutions, such cruel practices are declining, he said.
He expressed the hope that the CPCs would help reduce child abuse rates in the country, including in the former tribal regions, and protect children from those who would exploit and abuse them.