KARACHI -- A recent report released by the Sindh government has confirmed allegations that a notorious Karachi gang leader spied for the Iranian regime, raising concerns over Tehran's efforts to support violent groups in Pakistan.
The Sindh Home Department on July 6 published the joint investigation team (JIT) report on Uzair Baloch, Dawn reported.
Baloch, leader of the banned Peoples' Aman Committee (PAC) militant group, has been in Pakistani custody since January 2016 after authorities arrested him in Karachi.
A JIT, comprised of intelligence and law enforcement officials and formed in 2016, found Baloch guilty in dozens of cases of killings, extortion, kidnapping and drug trafficking, as well as passing secret information regarding Pakistan to Iran.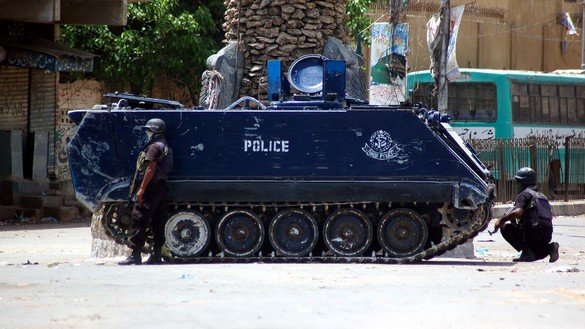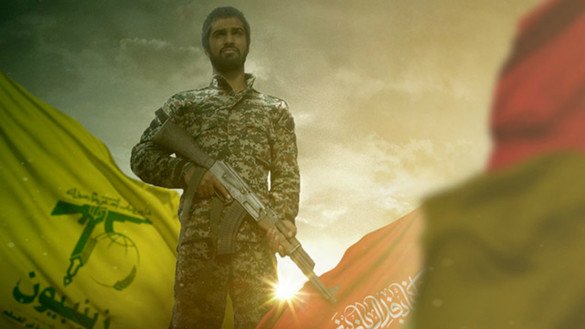 Pakistan's Interior Ministry in October 2011 banned the PAC, a coalition of various gangs operating in Karachi, for its involvement in criminal activities. A subsequent crackdown on violent groups in Karachi in 2013 forced Baloch to flee to Iran.
Baloch told the investigation team that he obtained an Iranian identity card and passport in 2006, the JIT report said.
The report details how Baloch met a man named Hajji Nasir in Chabahar, Iran, in 2014, who offered to arrange a meeting between Baloch and Iranian intelligence officers.
"On the consent of the accused, a meeting with Iranian intelligence officers was arranged by Hajji Nasir in which the accused was asked to provide certain information about [Pakistan] armed forces officials," said the report.
"The accused [Baloch] is found involved in espionage activities by providing secret information/sketches regarding Army installations and officials to foreign agents [Iranian intelligence officers]," it said.
After Baloch confessed to spying for Iran, he was handed over to the Pakistani military to be tried "under the Pakistan Army Act for his involvement in espionage activities which falls under the Official Secrets Act 1923," according to the report.
The Pakistan Army on April 12, 2017, announced in a tweet that it had taken Baloch into custody in accordance with the Pakistan Army Act "on charges of espionage (leakage of sensitive security information to foreign intelligence agencies)".
Tehran's support of militancy in Pakistan
Mounting evidence suggests the Iranian regime is supporting violent groups in Pakistan, prompting officials and observers to raise concerns over the growing threat stemming from Iranian intelligence activities.
In the past, Pakistan's intelligence agencies have raised concerns over Shia pilgrims falling victim to Iranian influence and being recruited into Tehran-backed mercenary groups fighting in Iraq and Syria.
In February, Karachi Police's Counter Terrorism Department (CTD) arrested two suspects during an intelligence operation near Siemens Chowrangi.
One of the suspects -- Syed Kamran Haider Zaidi, alias Kami -- was associated with the Zainabiyoun Brigade, a militia made up of Pakistanis sent to fight in Syria in support of President Bashar al-Assad's regime.
The primary recruiters, finances, and handlers for the Pakistani fighters in Syria are Iran's Islamic Revolutionary Guard Corps (IRGC) and its Quds Force.
The Iranian regime is also turning a blind eye to militant hideouts on its soil near the Pakistani border, allowing terrorists free rein to flow into the country via Balochistan and launch attacks, officials say.
"There are several militant hideouts on the Pak-Iran border in Mirjava and other Iranian bordering areas adjacent to the Makran belt of Balochistan Province," said Tufail Baloch, a Panjgur-based Pakistani security official, in February. "Militants hiding in those hideouts flee back after attacks in Balochistan."
"We have been consistently identifying militant hideouts to Iranian border security authorities via intelligence sharing, but they are violating bilateral rules of engagement and showing criminal negligence in the matter," he said.