PESHAWAR -- Young residents of Waziristan, once a safe haven for militant outfits including al-Qaeda and Tehreek-e-Taliban Pakistan (TTP), are tapping social media to spur tourism and help erase the stigma of the area's violent past.
Devastated from the fallout from events such as the Russian invasion of neighbouring Afghanistan in 1979 to more recent insurgent activity, Waziristan has seen many of its residents flee the region for decades.
With militants from Afghanistan infiltrating the border, the area at one time was one of the major strongholds for launching terror attacks in Pakistan.
Between 2006-2018, more than 60,000 civilians and 5,000 military personnel were killed by militant activity nationwide, while thousands of others were injured and rendered homeless.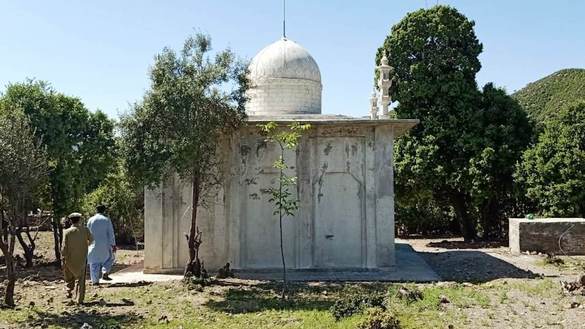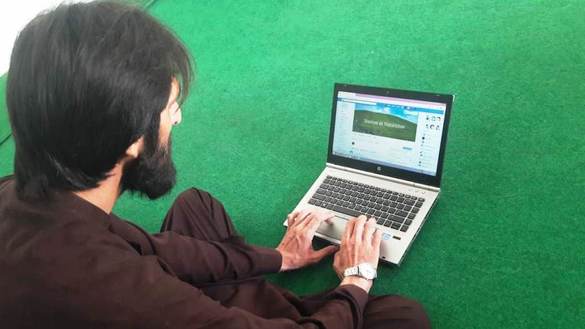 Following years of operations by the army to root out insurgents, peace for the most part has returned to North and South Waziristan. Natives of the tribal districts are returning to their homeland, optimistic that they can exploit the development potential of the area including tourism and commerce.
One project aimed at promoting the tourism industry and rebranding the region has been initiated through social media.
Tufail Ahmed, a young social media activist, launched a Facebook group on May 16 called "Tourism in Waziristan", created exclusively for residents of Waziristan to share posts and photos with the goal of attracting tourists.
The group registered 13,000 members in the first 12 days and now has about 27,000 members.
The purpose of the group is not limited to attracting tourists by publicising the region's natural beauty, tourist spots and historical places but also to rebrand Waziristan by removing the stigma of terror and violence that has been associated with the area and its population.
Restoring peace
Tourists have been reluctant to visit Waziristan because of its violent past, said Ahmed.
"Our aim is to rebrand our land and our people. We are a peace-loving people, and we will welcome tourists to visit its natural beauty and historical places. Because of the group, thousands of travellers have visited and we are getting positive feedback," he said.
Many tourists have visited the areas of Makeen, Shawal, Razmak, Ladha, Badar, Kanigram and Shagai because of their lush green landscapes, according to Ahmed. Tourists visiting from Lakki Marwat and Kashmore have commented on the Facebook page that they found the local hospitality heart-warming, he said.
Waziristan used to be a major attraction for national and international tourists before 2001, when al-Qaeda launched terrorist attacks against the United States, said Shahab Gul, a member of a national cycling group who visited Waziristan this past May.
Those attacks and the resulting conflict in Afghanistan led to a worsening of the security situation in Waziristan and forced many local residents to flee their homes in fear for their lives, Gul said.
After offensives against militants by the Pakistani army, normality and peace have returned to a great extent.
Gul said that he is committed to encouraging other cycling clubs in Pakistan to visit Waziristan.
"I appeal to the provincial and federal governments along with private investors to promote the tourism industry here," he said. "The establishment of standard hotels and resorts should be the first priority as they will not only facilitate tourists but will be a means of livelihoods for the local residents who have lost everything to decades of insurgency."
A hub for historical tourism
Shehryar Mehsud, a local journalist in Waziristan, said the social media campaign encouraged him to rediscover his home region.
"After visiting the Facebook group, I decided to take a bicycle tour and visited Makeen, the Shawal Valley, Ladha and Kanigram," Mehsud said. "The welcome from the army was very encouraging, and the hospitality of locals makes you fall in love with this mini-paradise on earth. If you don't have a place to stay, the locals are honoured to have you stay over with them."
As part of the rehabilitation efforts, the armed forces have helped rebuild major supermarkets and shopping malls in Razmak, North Waziristan, that militants destroyed, Mehsud said.
Earlier this year, the provincial government approved a compensation package worth Rs. 13 billion ($77.6 million) for shops, gas stations and other relevant sectors of Miranshah Bazaar in North Waziristan.
In addition to its natural beauty, Waziristan, with its remains of various civilisations and tribes who once inhabited and ruled the area, has been a hub for historical tourism, Mehsud said.
"The tomb of Shehzada Fazal Din [a tribal leader in Waziristan between the world wars] is situated in Makeen, whereas the Alexander Fort of the British is situated in Razmak. The fort was once used to watch over warrior tribes," he added.
The initiative to promote the area by youth in Waziristan, especially that of Tufail Ahmed, is very encouraging, said Safiullah Gul Mehsud, another local journalist.
The "Tourism in Waziristan" Facebook group in a very short time has become very popular by posting breathtaking pictures, videos and details of the natural beauty in Waziristan, he said.
"This effort will not only deliver a positive image, but in the long run it will attract the tourism industry to the area and push the government to invest in it," he added.
Apart from providing information and entertainment, social media are effective for various members of society, including charity groups, educational organisations and businesses, and can play a role in changing and shaping behaviours, he said.
In the case of "Tourism in Waziristan", social media are helping to bring together the scattered tribes of Waziristan who escaped persecution at the hands of terrorists, while promoting the tourism industry that will help spur lasting peace and development, Mehsud said.