KHAR -- Pakistanis in tribal districts say that newly created literacy centres are helping them learn to read and improve their lives.
To curb poverty and militancy, the National Commission for Human Development (NCHD) Pakistan last December established 2,000 literacy centres across the country, including in the tribal districts.
Some 60 million Pakistanis above the age of 10 are illiterate. About 72% of males and 52% of females are literate in Pakistan.
"The main purpose of this project is to achieve a 90% literacy rate by 2030 as per sustainable development goals that Pakistan has ratified in the United Nations. The project is being implemented with the support of the Pakistan Human Development Fund (PHDF)," said Muhammad Riaz, the assistant director of the NCHD's chapter in Bajaur District.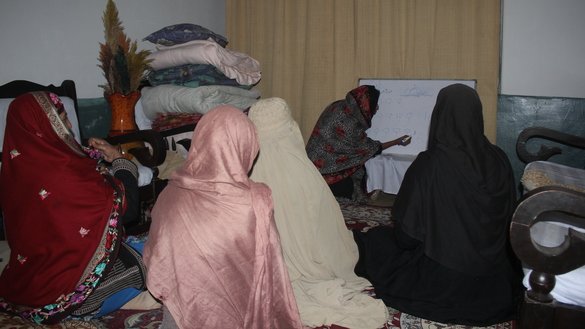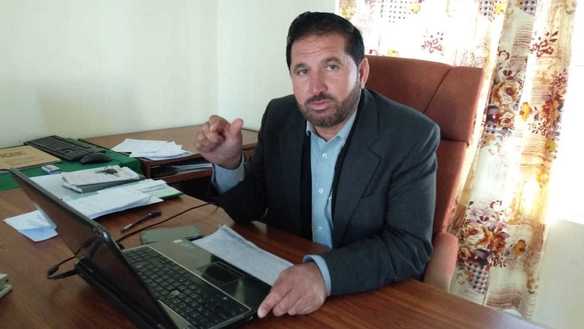 Of the 2,000 literacy centres created, 540 are situated in Khyber Pakhtunkhwa (KP), including in the tribal districts, according to Riaz.
Those include 80 centres in Lakki Marwat, 80 in Buner, 60 in Dera Ismail Khan, 60 in Tank, 60 in Charsadda, 40 in Manshera, 40 in Upper Dir, 20 in Lower Dir, 40 in Khyber, 40 in Mohmand and 20 in Bajaur, he said.
"The main purpose of this project is to curb poverty," he added.
Bringing hope
Each centre can accommodate 25 students ranging in age from 11 to 45, said Riaz. Instructors teach four books over a five-month period, and the government-approved courses include mathematics and psychology.
Upon the completion of the courses, the students will learn skills like kitchen gardening and tailoring so they can run small and medium-sized businesses, he said.
The majority of the centres were established for women because they are managing home budgets while having a lower literary rate than do men, he said. Authorities established centres for minorities too.
"Two centres were established for minority women in Bajaur, and we are happy with the establishment of these centres," said Jameel Bismal, the secretary general of the Minority Association Bajaur.
Twenty-five women are enrolled in each centre, he said.
"I am happy about the establishment of the centre... after attending classes in the centre, I can now read and understand a paragraph in Urdu," said Binash Parvaiz, a 31-year-old Christian woman from Bajaur.
"I will have a good job once I complete my course," she said.
"This is a welcome step by the NCHD, and we are happy that such an initiative has been started for us," said Munir Khan, a 30-year-old man enrolled at one of the centres.
"I wish to learn the basics of mathematics to easily manage my family budget," he said.
"I am an experienced driver and can get a good job, but illiteracy is the main hurdle," he added.
"I am willing to join such a course as this is the need of the hour," said Shafi Khan, an employee of the Bajaur Levies. "I face problems in my daily life due to illiteracy."
"I face difficulties in receiving my salary from the bank through the ATM [automated teller machine]," Shafi said. "I always wished to be an educated person ... but now I am optimistic upon the commencement of such courses."
Importance of education
"Education is the only way to create a peaceful society, and by educating the public, we can easily beat militancy," said Bakht Munir, a professor at the Government College of Management Sciences Bajaur (GCMSB).
The main reason for militancy and instability in the tribal districts is that the majority of inhabitants are illiterate, he said.
"We can make a peaceful generation only if we focus on education," he said.
"In the past, militants recruited illiterate youth as a tool for their activities, and that was the main reason for the spread of militancy and extremism," said Khalid Habib, a lecturer at the GCMSB.
An increase in militancy also caused poverty, and militants used the jobless for their cause in the past, Habib said.
The NCHD initiative is a welcome step, he said, adding that it will not only increase the literacy rate but will curb poverty and militancy.
"Mainstream education will not only help eliminate child labour, child marriage and other related issues but also help end militancy in Pakistan," said Arshad Mahmood, an Islamabad-based children's rights analyst.
"If children are out of schools, they are prone to end up on the streets, in child labour, in juvenile delinquency and in criminal or militant gangs," he said. "Education is the way out for Pakistan."