KARACHI -- Afghan refugees living in Pakistan have denounced Tehran for the reported beating and drowning of Afghan migrant workers by Iranian border guards.
Afghan authorities are investigating claims that Iranian border guards beat dozens of migrants before forcing them into a river on May 1 after they illegally crossed into Iran from Herat Province.
"Documents and evidence show that the Iranian military forces threw Afghan workers into the river," Abdul Hamid Tahmasi, chairman of the government committee tasked to probe the incident, told reporters in Herat city on May 10.
"The Afghan investigation committee has been working at the site to gather more documents and evidence," said Tahmasi. "The Iranian government has promised to form a committee to investigate this incident, but it still hasn't done so."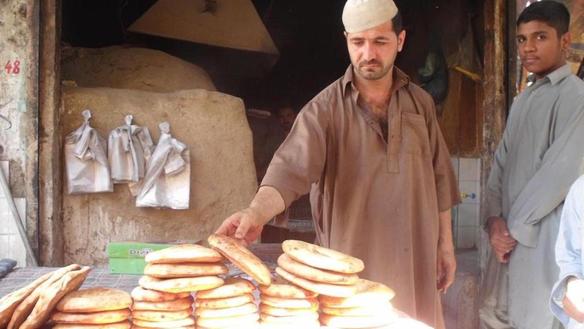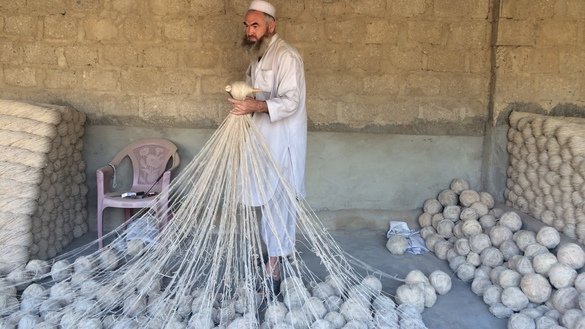 "Our findings show that 46 workers had entered Iran, all of whom were thrown into the river," he added. "The bodies of 10 workers have been found, while 17 are still missing. The remaining 19 were able to save themselves."
Iranian authorities have dismissed the claims, saying the incident occurred on Afghan territory.
Iran's hostile policy toward refugees
Afghan refugees who lived in Iran before migrating to Pakistan recounted their own personal stories of how they were treated inhumanely during their stay in Iran.
Essa Mohammadi, a refugee from Daikundi Province, Afghanistan, who now lives in Karachi, spent two years (2005-2007) in Iran with his family.
"To escape Taliban violence, we left our village in Daikundi in Afghanistan in search of a better life in Iran," Mohammadi said.
"While we were crossing into Iran at the Islam Qala checkpoint in Herat Province, Iranian border personnel robbed and beat us badly," he said, adding that his past experience has convinced him that the guards are responsible for the recent beatings and drownings.
Mohammadi demanded that the Afghan government find and severely punish those who committed the act against innocent migrants.
Haji Bashir, an elder of refugees who also lived in Iran, condemned the brutalities of the Iranian regime.
"Compared with Iran, Pakistan is heaven for Afghan refugees," said Bashir, whose relatives still live in Iran as refugees. "In Pakistan, we have been living with dignity, and we are grateful to Pakistan for that."
The solidarity between the two peoples is evident in how Islamabad allows Afghan refugees in Pakistan to travel openly and do business, said Bashir.
It is a different story in Iran, he emphasised.
"In Iran, refugees' fundamental rights are completely denied," he said, adding that Iranian law enforcement agencies do not allow refugees to travel in the country and confine them to refugee camps.
In addition, the families of Afghan refugees risk being deported and separated at any time, Bashir said.
"When they [Iranian authorities] deport refugees, they separate children from the parents," he said.
The Iranian regime, through its system of ''no-go areas" for refugees, effectively has banned Afghans from living and traveling in 28 out of the country's 31 provinces, he said.
"In Pakistan, we can go everywhere and there is no such restriction on us," he noted.
Iranian mistreatment
Pakistan's long history of welcoming and humane treatment of Afghan refugees has received international recognition.
In February, United Nations (UN) Secretary-General António Guterres arrived in Pakistan to attend an international conference to mark 40 years of Pakistan's hosting of Afghan refugees.
"I have seen solidarity not in words but in deeds, and the story of Pakistan and Afghan refugees is a story of compassion to be celebrated for many reasons," he said.
In addition, the Pakistani government has taken steps to help Afghan refugees better assimilate in the country.
In February 2019, Prime Minister Imran Khan ordered banks in the country to allow all registered Afghan refugees to open accounts in a gesture of goodwill that permits them to make legal and safer money transactions.
Standing in contrast, Iran's Islamic Revolutionary Guard Corps (IRGC) has been taking advantage of vulnerable Afghan refugees by recruiting their children to fight abroad.
The IRGC promises families money and an Iranian residency permit if they join the Fatemiyoun Division, a militia made up of Afghans and commanded by the IRGC.
The United Nations should investigate the recruitment of Afghan children by the IRGC, "and the secretary-general should consider adding the organisation to his annual list of perpetrators of violations against children based on evidence of child recruitment", the Human Rights Watch (HRW) said in its 2017 report.
The HRW has previously pointed out that Afghan refugees face issues such as physical abuse, detention in unsanitary and inhumane conditions, forced payment for transportation and accommodation in deportation camps, and forced labour as well as forced separation of families in Iran.