KARACHI -- Concern is growing among Pakistani law enforcement officials and citizens over the rise in criminal and fraudulent activities by Chinese nationals in the country.
Recent scandals -- including "bride trafficking" and a "skimming" scam to harvest customers' bank card numbers and personal identification numbers (PINs) from automated teller machines (ATMs) -- have thrust the Chinese criminal syndicates into the limelight.
But most of their crimes are not highlighted in the media, analysts say, because of pressure from government officials fearful of hurting Islamabad's lucrative relationship with Beijing.
In another example of this disturbing trend, police on April 24 arrested a Chinese national in Mansehra District of Khyber Pakhtunkhwa (KP) who is accused of staging his own abduction after running an employment scam.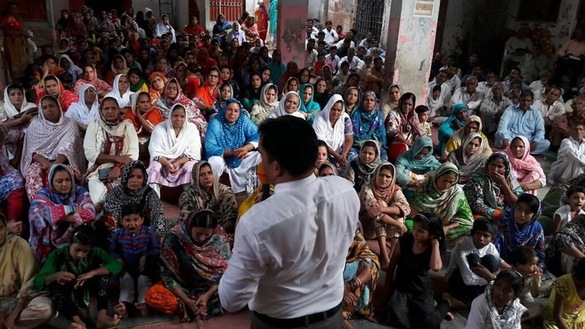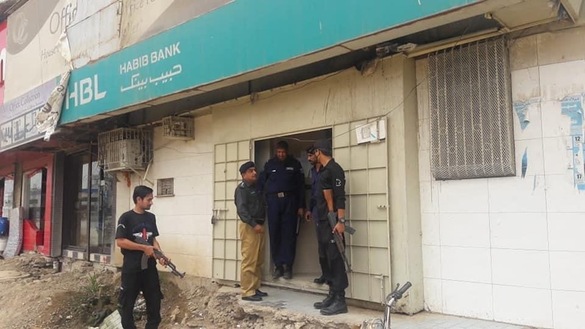 KP and Sindh Police co-operated to make the arrest and Karachi Police sent a team to bring the suspect back to the city, Daily Ummat reported.
The man, whose name has been withheld from the media, defrauded a number of residents of Karachi and stole millions of rupees from them, said Karachi Police Chief Ghulam Nabi Memon.
The man's colleague on April 20 filed a complaint with police saying the suspect had been kidnapped in Karachi's Defence Housing Authority neighbourhood.
When police started probing his disappearance, they found that the Chinese national was running a fake employment racket and swindled residents out of millions of rupees, Memon said.
Complaints on the rise
The Federal Investigation Agency (FIA) has received many complaints from residents in the past few years, say FIA officials.
"Most of them have been deceived in the guise of offering jobs and contracts under projects linked to the China-Pakistan Economic Corridor (CPEC)," said an FIA official who requested anonymity because he is not authorised to speak to the media.
Chinese criminal gangs use the WeChat messaging app and e-mails to dupe unsuspecting Pakistanis -- traders and students in particular -- and defraud them of millions of rupees, the official said.
"It is now important to educate the public on digital literacy so they can be aware of the different dimensions of cyber-crimes, including fraudulent activities," he said.
Given the rise in such criminal activities, the Pakistani government should show vigilance while issuing visas to Chinese citizens, the official added.
'Bride trafficking'
Since 2018, Pakistan has been cracking down on Chinese gangs involved in human trafficking of young girls. These gangs have been preying on poor women and their families with false promises of a more prosperous life across the border.
Attention to "bride trafficking" surged after ARY News in April 2019 ran an investigative report in which it aired images of several Chinese men with Pakistani women -- including two teenage girls -- at an illegal matchmaking centre in Lahore.
At least 629 girls and women from across Pakistan were sold as brides to Chinese men and taken to China, according to an Associated Press investigation last December.
A number of illegal matchmaking centres run by Chinese gangs have been active in Punjab and mainly focused on the Christian community, a majority of whom are not well educated and are financially unstable, said Jamshed Daniel, a Christian activist in Faisalabad.
"But now, churches across the country have launched an awareness campaign to warn the community about the illegal matchmaking operated by the Chinese criminal gangs," he said.
ATM skimming fraud
Law enforcement officials say they have shattered the Chinese criminal networks involved in ATM skimming after arresting of most of their members.
Police arrested a number of Chinese nationals for their involvement in ATM skimming in 2018 and recovered millions of rupees and hundreds of ATM cards from their possession.
A Karachi court on March 3 sentenced one of the ATM schemers, a Chinese national, to six years and three months in jail and a fine of Rs. 1 million ($6,200) for his involvement, The Nation reported.
While the Chinese network involved in the scheme has been broken, authorities cautioned that Pakistani criminals, whom the Chinese gangs trained, are now running similar ATM skimming rackets.