KHAR, Bajaur District -- Local charities are working with residents of Bajaur District to provide relief to vulnerable citizens in militancy-hit tribal districts during the coronavirus outbreak.
Al-Khidmat Foundation (AKF), which has helped thousands of residents of different parts of Pakistan, is one of several charities reaching out as the pandemic takes a toll on jobs and public health.
"We are not only helping the needy but also... those quarantined because of the coronavirus," said Khalil Ullah Jan, president of the AKF Bajaur chapter.
"In this difficult time we need to support and help those who are now jobless and are in lockdown," he said.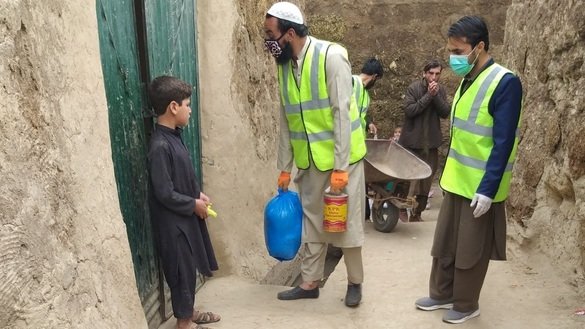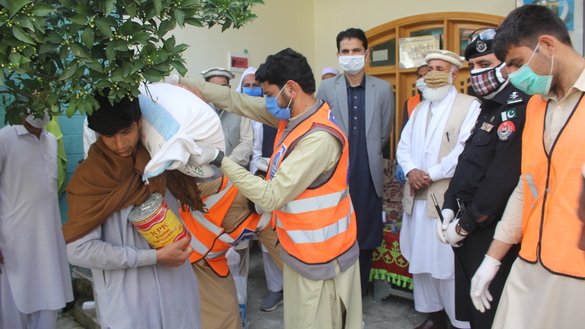 Residents of militancy-hit tribal districts appreciate the efforts of charities in reaching out to them.
"We are happy that these charities are helping the poor in these crisis -- they are great people," said Malik Zahir, a tribal elder from Bajaur District.
'A very difficult situation'
"The era of militancy has taught us that we must be united in such crises, as our region in the past has had bad experiences," he said.
"The militants were the worst people, and they did not help the needy, but now these good people are helping us in a very difficult situation," said Khaista Muhammad, a worker at the Khar Business Centre.
Muhammad praised Prime Minister Imran Khan's financial relief plan for labourers.
"I got a cash payment of Rs. 12,000 ($75) under the Ehsaas Kafalat programme as well," he said, referring the government's financial-assistance initiative for families in need.
"Now I have no fear of lost wages for one month as I got my wages from the government," he added.
In addition to handing out food, many individuals and charities are distributing free masks to protect the users from COVID-19.
Youth of Bajaur, a local charity, has distributed 4,000 free masks since the outbreak of the pandemic in the area.
"We have distributed masks to those who are coming from other cities, especially from Karachi and other parts of Sindh, to protect residents of our area from the coronavirus," said Rehanzeb Khan, chairman of Youth of Bajaur.
"Pakistanis are No. 1 in charity, and we have always shown that we are one nation in difficult times," he said.