LAHORE -- Operation Radd-ul-Fasaad, an ongoing effort to eliminate terrorism that began three years ago, continues to significantly reduced violence in Punjab Province, say security officials and analysts.
The operation was launched in February 2017 to consolidate the gains achieved in Operation Zarb-e-Azb, which began in 2014 as a joint military offensive.
The goal of Radd-ul-Fasaad -- which translates roughly to "elimination of discord" -- has been aimed at indiscriminately eliminating the "residual/latent threat of terrorism, consolidating the gains made in other military operations, and further ensuring the security of Pakistan's borders", according to a statement issued by Inter Services Public Relations (ISPR) at the time.
"There is a big difference in the number of terrorism incidents in Punjab before and after Operation Radd-ul-Fasaad," said Additional Inspector General (AIG) of the Punjab Police Counter Terrorism Department (CTD) Rai Tahir.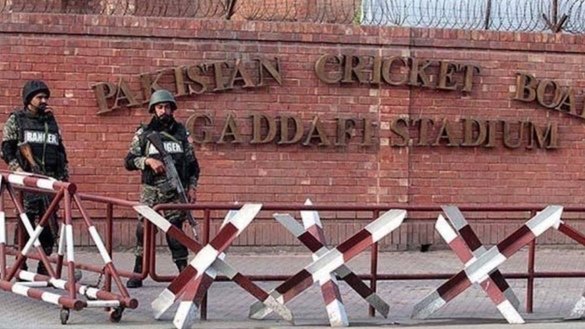 "There were more than 120 violent incidents reported from 2014 to 2017, while this number decreased to only 12 because of Operation Radd-ul-Fasaad (2017-2020)," said Tahir.
In 2014, 43 incidents of terrorism-related violence occurred, as compared to four in 2019, according to Tahir.
"All this happened thanks to the sacrifices of security forces who didn't spare themselves to fight terrorism and terrorists in the province," he said, adding that 41 law enforcement personnel were killed in the province in the past three years.
During Operation Radd-ul-Fasaad, law enforcement agencies carried out about 5,000 security operations across the province, killing 123 terrorists and arresting more than 1,000, Tahir said, adding that 500 terrorists were convicted.
"In Punjab, the security forces -- especially policemen -- have been the main targets of the terrorists, and the Punjab Police had to sacrifice many officers, including Deputy Inspector General (DIG) Ahmed Mubin and Senior Superintendent of Police (SSP) Zahid Nawaz Gondal, who were killed in a suicide bombing on February 13, 2017, in Lahore," said Irfan Malik, the chief crime reporter of the Lahore-based City Media Group.
"Security forces including Rangers and CTD personnel have been successful in breaking the terrorists' network and their sleeper cells across Punjab Province, which has been the key to success," Malik said.
As peace returned, so too did international sports events in a sign of the improved security situation.
The World Kabaddi Championship, for example, was held not only in Lahore but also in Faisalabad and Gujrat in February.
"The decreased terrorist activities and the occurrence of recent sports tournaments indicate the success of Radd-ul-Fasaad throughout the country," said Shehryar Warraich, a security analyst from Lahore.
"It is the first time that all matches of the Pakistan Super League (PSL) are being held in Pakistan, and no international cricketer refused this time to play on Pakistani soil, which is a very good sign," Warraich said. The games began on February 20.
"Besides, it highlights that the NAP [National Action Plan] is certainly bringing productive results... to ensure sustainable peace in the society," he said, referring to Pakistan's counter-terrorism strategy launched in December 2014.
"Unquestionably, the state has achieved some good results in curtailing terrorists' activities through Radd-ul-Fasaad," Warraich added. "Nevertheless, we still need to apply some careful methods to achieve sustainable peace in the country."