MONTREAL, Canada -- After more than two months of stonewalling, the Iranian regime on Wednesday (March 11) finally agreed to hand over the flight data recorders, or black boxes, from Ukraine International Airlines Flight PS752 to Ukraine or France for analysis.
At a meeting of the United Nations International Civil Aviation Organisation (ICAO) in Montreal, Farhad Parvaresh, Iran's representative to the ICAO, said the devices would be sent to Kyiv, sources confirmed to AFP.
The black boxes are expected to contain information about the last moments before the jetliner crashed shortly after taking off from the Tehran airport on January 8.
Despite video and circumstantial evidence pointing to a surface-to-air missile hitting the airliner, Tehran continued for days to deny a missile strike took down Ukraine International Airlines Flight PS752.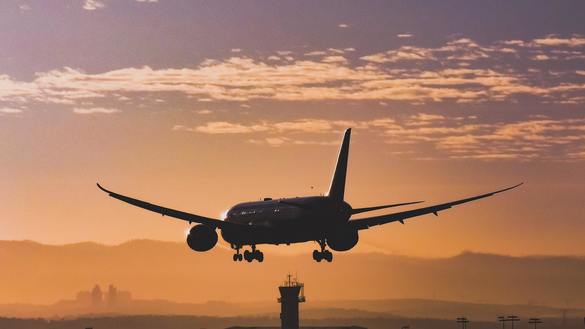 But on January 11, faced with increasing international and internal pressure, Iranian President Hassan Rouhani finally admitted the truth -- that the Iranian military shot down the plane in a "catastrophic mistake", killing all 176 people onboard.
Citizens of Canada, Afghanistan, Ukraine, Iran, Sweden and the United Kingdom were aboard the flight.
Rouhani's admission -- and the appearance of an attempted cover-up -- sparked days of anti-government protests in Iran.
Tens of thousands of Iranians took to the streets shouting, "Death to the dictator" -- a reference to Supreme Leader Ayatollah Ali Khamenei -- "Death to liars" and other anti-regime slogans.
Some student protesters called the Islamic Revolutionary Guard Corps (IRGC) "incompetent" and "the people's shame".
The plane's downing occurred five days after a US drone strike killed IRGC Quds Force commander Maj. Gen. Qasem Soleimani in Baghdad on January 3.
'A step in the right direction'
In Ottawa, Canadian Foreign Minister Francois-Philippe Champagne "welcomed" Tehran's commitment to finally share the black boxes, saying this was "a step in the right direction by Iran."
"I take Iran at their word," he said, "but I would rather judge their actions once the black boxes are in Europe, and we have our own experts who have been able to analyse [them]."
Ukraine "welcomes Iran's decision" to hand them over, tweeted Ukrainian Ambassador to Canada Andriy Shevchenko, adding that "if additional expertise is needed," the flight data recorders would be forwarded to France for analysis.
At the ICAO meeting, Canadian Transportation Minister Marc Garneau stepped up the pressure, saying: "We cannot learn from the tragic shoot-down of PS752 unless all the facts are known and analysed."
"Two months after the fact, we should all be increasingly concerned with Iran's failure to arrange for the readout of the flight recorders despite repeated requests," he said, according to his speaking notes.
"Iran must act now to arrange the readout of the flight recorders ... Canadians and the international community simply cannot wait any longer."
The ICAO also pressed Tehran "to conduct the accident investigation in a timely manner" in compliance with international accident investigation provisions.