PESHAWAR -- The Khyber Pakhtunkhwa Information Technology Board has set up the country's first government-owned business process outsourcing (BPO) facility in Peshawar.
The move marks yet more progress in the recovery from terrorism that kept KP embattled and impoverished for years.
The facility, known as Workaround, was inaugurated on February 20.
It focuses on the multi-billion-dollar BPO industry, which involves contracting out various business-related operations to third-party vendors.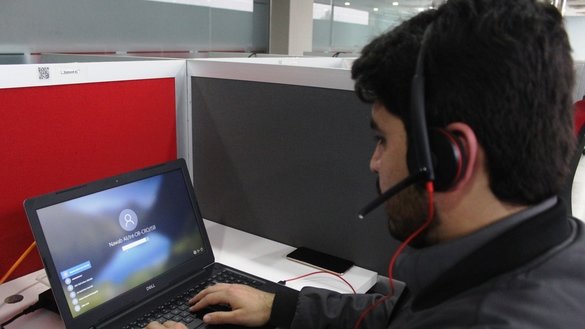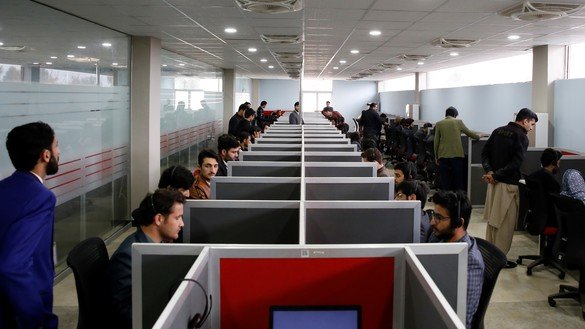 Workaround is hosting leading national and international BPO operators and has been approved as a platform for accelerated job creation, said Project Manager Workaround Saad Javed.
"After a decade of terrorism and militancy in KP, peace has now returned and our province is safe for investors, especially in the IT sector," Javed said.
Workaround has opened the door for local and foreign investors to start their businesses in Peshawar, he said.
"Workaround created about 700 direct jobs for the youth of KP," he added.
Workaround is a step towards the Digital Pakistan vision of Prime Minister Imran Khan, which seeks to create a digitally progressive and inclusive country, said Ziaullah Bangash, adviser on science, technology and IT to the KP chief minister.
The government is very keen to create jobs for youth and to engage them in productive activities, he said.
IT plays a vital role in the development of the country, he said, adding that digitising KP is a top priority.
BPO facilities will be extended to all major districts of KP "to provide employment to thousands of youth", he added.
Dissuading radicalism
Such jobs will help disengage youth from radicalisation by providing them a platform, said Bangash.
"Youth can easily be targeted, victimised and recruited by extremist groups. Job creation has huge potential to save youth directly and indirectly from extremism and radicalisation," he said.
"Through employability, the KP government aims to unleash the full potential of youth by providing quality education and decent employment opportunities ... to help reduce the effects of extremism," Bangash said.
The KP government is continually exploring new avenues to accommodate the rising demand for inclusive and quality jobs for youth, according to Shoaib Yousafzai, director of the KP Youth Employment Programme.
Unemployment in the province may lead to the involvement of youth in unlawful activities, but initiatives like Workaround can help solve the issue, he said.
"BPO is a promising sector for youth to build their career from an early age and reform young talent into future leaders," he added.
"With employment from an early age, these youth will be able to support themselves and their families instead of being involved in negative activities," he said.
Sybrid, one of the three BPO companies in Peshawar, operates in Pakistan, the United States and the United Arab Emirates, said Syed Shahroz Hayat, an IT officer at the firm.
He praised the Workaround initiative, adding that the BPO industry will boost the IT sector of KP as well as create jobs for youth.
The youth of KP are very talented and energetic and only need opportunities like Workaround to excel, he said.
"I am happy the KP government plans to utilise the positive energies of youngsters," he added.
"Poverty and unemployment are the root causes of involvement in ... extremist groups," Hayat said. "I am sure that projects like Workaround will provide a sturdy platform to youth for pursuing a brilliant career instead of opting for militancy or other harmful activities."