KARACHI -- Pakistani health authorities are working to prevent the spread of the coronavirus in the country after the emergence of two cases linked to Iran.
Two patients tested positive for the COVID-19 virus on Thursday (February 27), according to health officials. One is in Karachi and the other in Islamabad.
Both are in stable condition and had travelled to Iran. They tested positive for the disease upon their return, according to officials.
Dr. Zafar Mirza, special assistant on health to Prime Minister Imran Khan, during a press conference Thursday urged those who have recently travelled to affected countries -- particularly China and Iran -- to call 1166, a Health Ministry helpline, to learn about precautionary measures against the virus.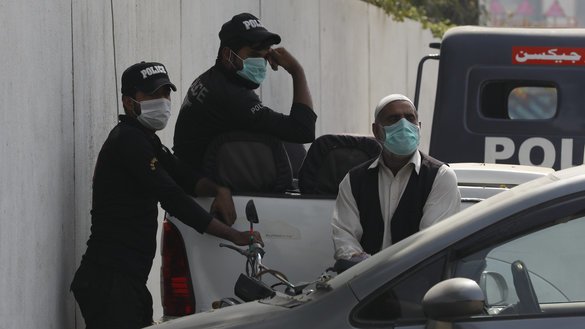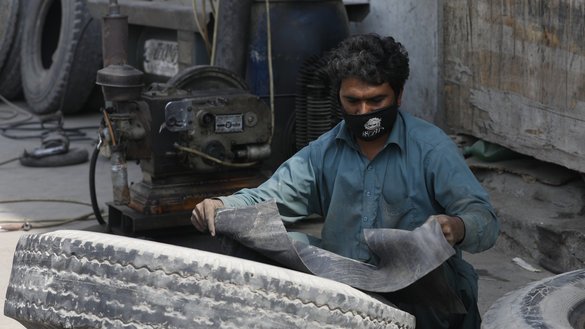 Mirza urged anyone experiencing symptoms to call the helpline and go to the hospital.
Meanwhile, Karachi officials on Thursday visited the predominately Shia Soldier Bazaar area to collect details on pilgrims who have left for Iran since February 6. The area is home to several companies that send pilgrims to Iran and Iraq.
The Sindh government has identified about 1,500 residents who have returned from Iran over the past two weeks, and all of them will be quarantined for 15 days, said provincial Chief Minister Syed Murad Ali Shah Thursday.
The provincial administration is hoping to be in control of the situation in the next 48 hours, he said.
The Sindh and Balochistan governments have established isolation wards in state-run hospitals and imposed health emergencies across the province.
Both governments have closed down schools for several days as a precaution to protect children.
Lack of transparency
International concern is growing over the Iranian regime's lack of transparency in delivering accurate information to the public as the uncontrolled coronavirus outbreak in Iran threatens neighbouring countries, including Pakistan.
Tehran Thursday (February 27) reported seven more novel coronavirus deaths over the previous 24 hours, taking the total number of fatalities to 26 and infections to 245.
Iran has become one of the virus's biggest outbreaks outside China, although officials appear to be downplaying the threat and publicising false numbers.
In an effort to curb information about the outbreak from getting out, Iranian cyber police on Wednesday announced the arrests of 24 people accused of online "rumour-mongering".
The Iranian regime in recent months has suffered from a string of transparency mishaps that has cost Tehran considerably in terms of credibility with its own population and the international community.
Tens of thousands of Iranians took to the streets with renewed outrage last month, for example, when it emerged the regime was lying about knowing that its Islamic Revolutionary Guard Corps (IRGC) shot down a Ukrainian airliner last month.
Pakistan on February 24 sealed its land border with Iran and stopped pilgrims from travelling through the Taftan border crossing and five others in Balochistan Province after coronavirus deaths were reported in Iran.
Following the two cases in Pakistan, the Pakistani Aviation Division Thursday announced a halt to all flights between Iran and Pakistan.
More than 200 people who entered Pakistan via the Taftan crossing in Balochistan have been quarantined for two weeks since authorities sealed the border, according to Balochistan health officials.
More than 82,100 infections and 2,800 deaths have occurred worldwide, according to the latest update from the Johns Hopkins Centre for Health Security, AFP reported.