PESHAWAR -- A initiative launched by the Khyber Pakhtunkhwa (KP) Police will help support women and children in tribal districts once victimised by decades-long violence and militancy, human rights activists and law enforcement officials say.
The Victim Support Services (VSS) programme launched on January 24 seeks to provide relief and support to vulnerable women and children of the newly merged tribal districts.
The area until recently suffered under militant and extremist activities for more than three decades, leaving behind hundreds of women and children as widows and orphans.
VSS will help these victims of violence obtain treatment in a dedicated and specialised manner, police officials said. Initially, police will offer the services in Peshawar, Mardan, Charsadda, Abbottabad and Swat before gradually expanding them to the rest of the province.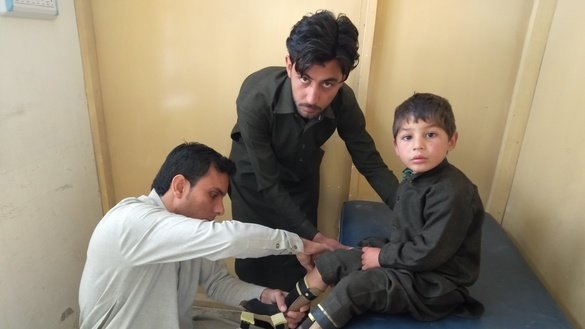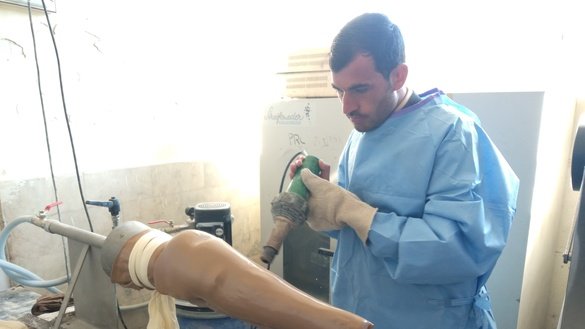 Landmark initiative
As part of the programme, female police officers are receiving training in how to handle vulnerable victims with sensitivity.
"The victim support officers trained by the Justice System Support Programme of [the United Kingdom's] Department for International Development will improve police response for crimes against vulnerable persons, especially children and women," Inspector General of KP Police Sanaullah Abbasi said.
"The first batch of the victim support officers completed their specialised training on January 24 and are set to start their operations in the five districts," he said.
"Twenty-nine more VSS officers will be recruited, which will help improve access to justice for woman and child victims and increase convictions in such crimes," Abbasi added. "This will be a high-level indicator of the KP Rule of Law Roadmap."
The road map includes police plans for better law and order, the expansion of police services to the former tribal districts and other initiatives such as the merger of the Khasadar and Levies forces with the KP Police and other administrative reforms.
The initiative will be of great support to women and children as they are the most vulnerable group in society, said Amina Durrani, programme director of the KP Commission on the Status of Women.
"These specially trained woman officers will help out a lot," Durrani said.
Scores of children in the former Federally Administered Tribal Areas (FATA) were forced into militancy in past years because they lacked this kind of protection, said Mussarat Syed, chairperson of the KP-based NGO Child Rights Defence.
VSS is aimed at supporting the government of Pakistan's rule of law reforms and improved criminal justice system, she said.
VSS is a landmark initiative, agreed Qamar Naseem, director of the Peshawar NGO Blue Veins.
A multidimensional problem
Through a directive from the Peshawar High Court, special courts are being set up to deal with cases of violence against women for the first time in KP, Naseem noted.
"The first court has started functioning in Dera Ismail Khan, which so far has received 300 cases," he added. "Child courts also have been set up, which will help out in resolving children's issues as well as women who have been victimised."
Women and children in KP, especially in tribal districts, have been victimised not only by the social and tribal structure in the past but also by militants who took advantage of women and children's subservient social status, according to Naseem.