QUETTA -- The Iranian regime is sponsoring an insurgency in Pakistan in an effort to destabilise the country, Maulana Muhammad Ahmad Ludhianvi, chief of the proscribed Ahle Sunnat Wal Jamaat (ASWJ), said at a public gathering in Quetta Thursday (February 20).
"The February 17 [Monday] Quetta suicide bombing was part of a conspiracy to fuel sectarian disorder in Balochistan," he said, naming Iran and other regional countries as behind the "conspiracy".
A suicide bomber killed at least eight Pakistanis including two policemen in Quetta that day. Nobody has yet claimed responsibility.
Several ASWJ workers were among the casualties of the blast.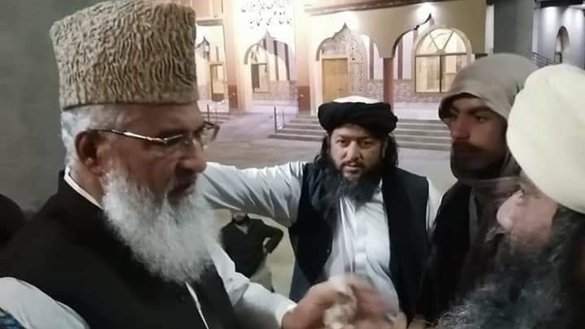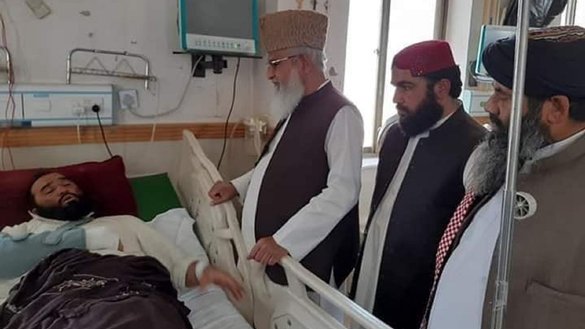 Trying to foment hatred
The militants are targeting innocent civilians to create hatred and religious resentment, he said, adding, "We are peace lovers and defenders of Islam; therefore, let me make it clear that no power on earth can undo Pakistan."
"Cross-border influence in our internal affairs aims to create an anarchic situation ... The enemy wants to destroy peace efforts in the country," he said.
"We have always raised our voice for a stable and developed Pakistan, and it is the pioneer cause of our political struggle," Ludhianvi added.
"Attacks on innocent civilians in the rest of the country largely exposed the enemy's agenda of widening the sectarian divide," he said. "The government must take appropriate steps for foiling foreign influence."
"Spreading religious chaos is the enemy's most important weapon; therefore, it's high time for us to jointly work and promote religious tolerance in the country," he said.
Parliament is working on legislation to boost religious harmony, he said. "We have to thwart the conspiracies against our religion."
"Rising incidents of terrorism have created an atmosphere of instability in the country. Law enforcement personnel are sacrificing their lives for national peace," he said.
Pakistan's enemies err in assuming "that via such terror attacks they will sway us from our ideology", he added. "As long as the world remains, the names of the companions of the Holy Prophet and those who love them will live on."
"We demand that the government take serious and result-oriented steps to prevent external interference in the country," he said.
This is not the first time Ludhianvi has spoken out against the Iranian regime.
"Iran has always intervened in the Muslim world since the revolution and has tried to spread violence in Muslim countries. Shia-Sunni violence in Syria, Lebanon, Iraq and many other countries, including Pakistan, is a testimony to this," he tweeted in January 2019.
He also called Maj. Gen. Qasem Soleimani, leader of the Quds Force of Iran's Islamic Revolutionary Guards Corps (IRGC), a "patron of many terrorist groups around the world" in a tweet last month.
Soleimani was killed in a US drone strike in Baghdad in January, and was behind the Zainabiyoun Brigade, a militia made up of Pakistanis sent to fight in Syria in support of President Bashar al-Assad's regime.
Suspicions of Tehran
Pakistani security officials and other informed observers suspect Tehran of supporting militancy in Pakistan.
The Iranian regime attempts to portray itself as an ally of Pakistan but continues to undermine its security by backing militant groups, they contend.
"Iranian influence is responsible for the massive sectarian rift in the country," Khuzdar religious scholar Qari Allah Bukhsh said. "Peace cannot be established here without securing the border with Iran."
"In our religious community, we are aware of several Shia and Sunni religious scholars on Iran's payroll," he said without disclosing names. "Recently these proxy elements conducted several seminars, public gatherings and protests in the rest of the country, including Quetta, to build a pro-Iranian narrative."
Tehran's goal is to export its revolution to Pakistan and Afghanistan, he added.
Authorities cannot rule out a sectarian motive behind the February 17 bombing, a Quetta-based senior intelligence official said on condition of anonymity.
"We have reports that anti-state elements are mobilising their efforts to smash the law and order situation in the country," he said.
Mounting evidence suggests that Tehran is supporting insurgent violence in Balochistan Province, Abdullah Khan, managing director of the Islamabad-based Pakistan Institute for Conflict and Security Studies (PICSS), said last year.