ISLAMABAD -- United Nations (UN) Secretary-General António Guterres arrived in Pakistan Monday (February 17) to attend an international conference to mark 40 years of Pakistan's hosting of Afghan refugees.
"The two-day international conference, '40 years of Afghan Refugees' Presence in Pakistan: A New Partnership for Solidarity', was organised to highlight the exemplary gesture of goodwill to millions of distressed people of Afghanistan," said Qaiser Afridi, a spokesperson for the UN High Commissioner for Refugees (UNHCR) in Pakistan.
The conference in Islamabad was attended by top diplomats from about 20 countries as well as UNHCR Filippo Grandi, US Special Representative for Afghanistan Reconciliation Zalmay Khalilzad, former Afghan vice president Younus Qanooni and Pakistani Foreign Minister Shah Mahmood Qureshi, according to Afridi.
Guterres, who is on a three-day visit to Pakistan, credited the nation for supporting Afghan refugees. He also praised the "remarkable transformation" of Pakistan's security situation, AFP reported.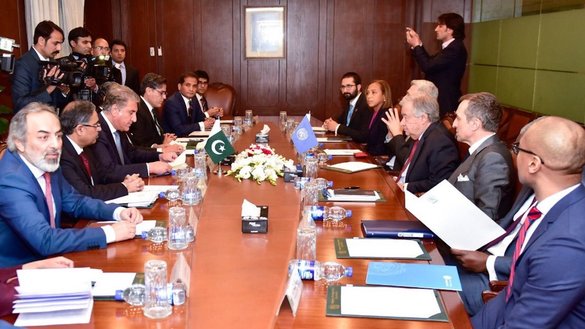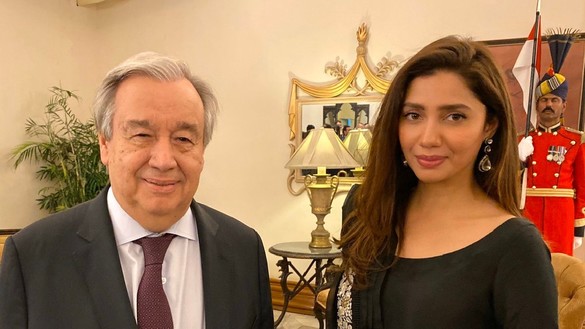 For 40 years, the people of Afghanistan have faced successive crises, and for 40 years the people of Pakistan have responded with solidarity, said Guterres in a speech inaugurating the two-day international conference on February 17.
"The generosity now spans across decades and generations, and this is the world's largest protected refugee situation recorded in history," said Guterres.
"I have seen solidarity not in words but in deeds, and the story of Pakistan and Afghan refugees is a story of compassion to be celebrated for many reasons," he said.
Afghanistan and its people cannot be abandoned, and now it is time for the international community to act and to deliver, he added.
"I say with pride that my country hosted millions of refugees, and this generosity has nothing to do with one's bank balance," Pakistani Prime Minister Imran Khan said Monday at the conference.
Despite economic challenges, Pakistan has kept good relations with Afghan refugees and provided them everything that it could give, said Khan.
Pakistan is no longer a militant safe haven, said Khan, adding that his administration fully supports the Afghan peace process.
"I can tell you that there are no safe havens here," Khan said. "Whatever the situation might have been in the past, right now, I can tell you... there is one thing we want: peace in Afghanistan."
While Pakistan cannot "completely guarantee" that no Taliban are hiding among the estimated 2.7 million Afghans living in the country, Khan said his government had done all it can to prevent attacks in Afghanistan, including by building a border fence.
Gratitude
Muhammad Ismail, a refugee from Afghanistan, was five years old when he arrived in Peshawar in 1983 alongside his parents.
At the time, he could not imagine that his family's request for asylum would lead to four decades in Pakistan.
"I have grown up in Pakistan, studied here, do business and live a very happy life with a family consisting of six children -- five boys and one girl," said Ismail.
A native of Ghazni Province, Afghanistan, Ismail now considers Pakistan to be his home after it provided him and his family shelter, assistance, safety, food, education and a livelihood.
"We have no words to express our gratitude to Pakistan and its denizens for hosting us for such a long period, and the hospitality they have extended is exemplary and has no match in the entire world," Ismail said.
"Millions of Afghan refugees living in Pakistan have the same feeling and are indebted to their Pakistani brethren for this gesture of brotherhood and remarkable hospitality," said Dr. Abdul Hameed Jalili, the refugee attache at the Afghan consulate in Peshawar.
About 82% to 85% of 1.4 million registered Afghan refugees and about 840,000 unregistered Afghan refugees were born in Pakistan, and for them the country is their homeland, he said.
"We also highly appreciate the feeling of brotherhood exhibited by the Pakistani nation in sharing its resources with Afghans and providing them shelter, food, health care and all the basic needs of life," Jalili said.
This hospitality is exemplary, he said, adding the world community should learn from how Pakistan and its people extended help to Afghans in their time of need.