PESHAWAR -- Pakistan is being touted as a top tourist destination for 2020 by international travel publications because of its "exquisite landscapes" -- all made possible by the country's efforts to improve security, stem militancy and loosen visa conditions.
Forbes, a US-based business magazine, added Pakistan to its "10 Best Under-the-Radar Trips for 2020" in its January 2020 edition. In a section titled "The Not Hot List', the publication outlined destinations that are "off the beaten path and provide travelers a proper escape from the everyday in an increasingly homogenised world."
The country has become an increasingly attractive destination for tourists, noted the magazine, citing Wild Frontiers, a United Kingdom-based tour operator that serves Pakistan.
"Pakistan is perhaps the ultimate adventure travel destination," Wild Frontiers founder Jonny Bealby told Forbes.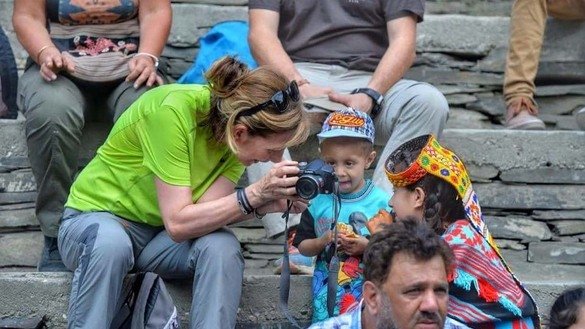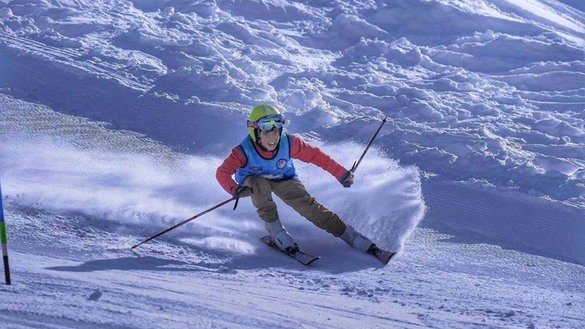 "It offers ancient Indus civilizations stretching back 4,000 years, and exciting cities like Lahore with its forts, mosques and palaces. But most of all, it offers incredible scenery, particularly in the north where the three greatest mountain ranges collide," he said.
Pakistan's renaissance as a go-to destination for tourists in 2020 was first acknowledged by Conde Nast Traveler (CN Traveler), a luxury travel magazine, last December.
The magazine ranked Pakistan at the top in its list of best holiday destinations for 2020, ahead of countries such as Brazil and Ireland.
'Entering a new era'
In a feature published on its website, the magazine hailed Pakistan as "a place of exquisite landscapes, where green spaces are overlooked by towering mountains".
"Thwarted by tales of terrorism and Taliban rule, Pakistan's tourism industry has been stymied for the past two decades," the article said. "But ancient valleys, relaxed visa restrictions" mean that "at a start of a new decade this remarkable country is also entering a new era."
The recognition is the result of efforts by Pakistan to promote tourism in recent years, a task made difficult by the country's battle with terrorism and militancy.
Assaults on public places by terrorists -- such as the massacre of more than 150 children and teachers at the Army Public School in Peshawar in 2014 -- tainted the country's image and pushed developed countries to issue travel warnings for citizens visiting Pakistan.
"The promotion of Pakistan's tourism potential was a daunting task in the wake of negative perceptions the country was associated with due to the decade-long wave of militancy and terrorism," said Atif Khan, Khyber Pakhtunkhwa (KP)'s minister for tourism.
That perception of Pakistan and the poor law and order situation curbed tourism in the past, Atif said.
However, measures taken by security forces to restore peace in the country and government efforts to facilitate tourists have helped bolster Pakistan's image as a tourism destination, he added.
Changed perceptions
Visits by international bloggers and vloggers have helped change people's perceptions and has resulted in an increase in tourists, said Atif.
In addition, the establishment of the Tourist Police and a relaxation of visa rules have attracted international travellers to witness the country's scenery and its people's hospitality and culture.
"It is very encouraging to see a revival of tourism in a country where international travelling had dropped to its lowest point," said Zahoor Durrani of Peshawar, a tour operator and founder of the Khyber Steam Safari train, which attracted international tourists between 1990 and 2000.
The train service ended in early 2000 as law and order decayed in Pakistan and in KP in particular, influenced by the situation in neighbouring Afghanistan.
The past 15 years have been very difficult for tour operators because of a deep slump in business as tourists were hesitant to visit, said Durrani.
"The situation is changing as people are now feeling safe while visiting Pakistan, and this is not only good for the nation but also for those associated with the business of travel and the tour industry," Durrani said.
The improved security situation in the country has caught the attention of international social-media influencers.
Mark Wiens, a Bangkok-based travel and food blogger who visited Pakistan last April, said in a video posted on Youtube that his positive experiences in the country bespeak the new security reality on the ground.
"In my 16 days of extensive travelling in Pakistan -- not even on one occasion, even in big cities, at any destination -- did I feel threatened or in danger," he said, adding that what he experienced in the country was "totally opposite" to what he had heard about Pakistan before his visit.
Pakistan has faced many struggles and conflicts, but in the past few years it has made huge improvements in safety and security, Wiens added.
"It was a privilege, and in fact, it was one of the most memorable trips that I have had in my life," he said.