KHAR, Bajaur -- A mortar shell fired from Afghanistan hit a house in Bajaur District near the Pak-Afghan border on Sunday (February 2), killing seven members of the same family, officials said.
"The mortar fired from Afghanistan hit the house of local villager Fazal Ghani. He along with his wife and five other members of the family died on the spot," senior police official Gulzar Khan told AFP.
The dead included three women, three children and the head of the family.
The incident took place in Batwaar Bangro village, some 50km from Khar, the main town of Bajaur District.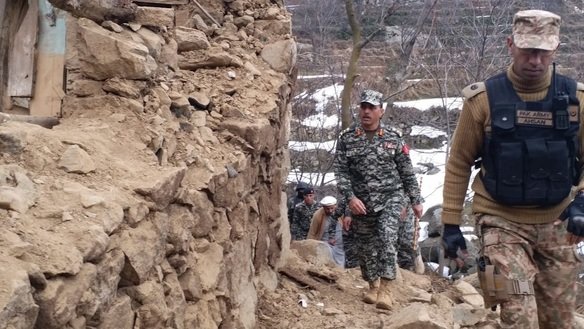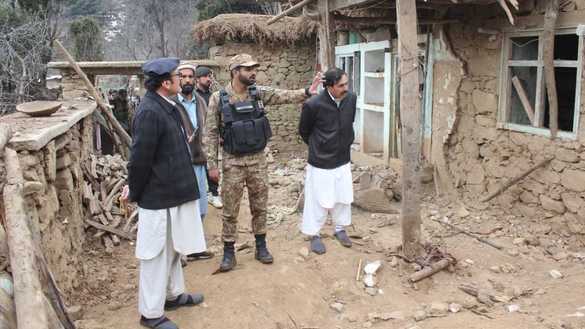 Police and rescue officials helped the villagers retrieve dead bodies when they reached the site, said Khan.
"The house [was] destroyed," Khan said.
Anwar Ul Haq, a senior government official in the area, confirmed the incident and the death toll and said the mortar was fired from Kunar Province, across the border in Afghanistan.
The shell collapsed the roof of the house, killing the family members, said Haq.
"Militants fired a mortar shell from the Afghan side, which hit the house of Fazal Ghani at 4.15pm," said a security official on the condition of anonymity.
"Militants based in Kunar Province of Afghanistan have attacked the Pakistani side over the last several years, and they are not only targeting innocent civilians but also ... security forces," the official said.
Sector Commander North Brig. Ghulam Muhammad Malik of the Pakistani army visited the site of the incident on Monday (February 3).
"I strongly condemn this act of militants targeting innocent people, and we will reconstruct the house of the poor family," Ghulam said while giving his condolences to the victims' family members. Ghani's son will be recruited for a government job, he added.
"Such attacks from militants are destroying Pak-Afghan relations," said Anwar Zeb Khan, a member of the KP Assembly from Bajaur who denounced the bombardment.
"Yesterday I called KP Chief Minister Mahmood Khan, and he has announced [a bounty of] Rs. 500,000 ($3,200) per head. He has condemned the attack," he said.
Islamabad last week briefly closed the Torkham border crossing after a mortar fired from Afghanistan landed in Pakistan without causing any damage.
[Hanif Ullah from Bajaur contributed to the report.]