PESHAWAR -- Child-rights defenders and civil society activists are welcoming a new initiative in Khyber Pakhtunkhwa (KP) aimed at protecting children.
The KP government last November launched the "Mera Bacha Alert", a digital application that will help find missing children and prevent child abuse.
Children and women were among the groups most victimised by militancy in Pakistan. Militants often kidnapped children to be used as child soldiers or suicide bombers.
The app enables parents to instantly file a police report in the event their child has gone missing. It is linked to Pakistan Citizen Portal, a nationwide app used to register complaints with government agencies, and generates alerts and text messages to the relevant district officers and regional police officers, as well as to the inspector general and chief secretary.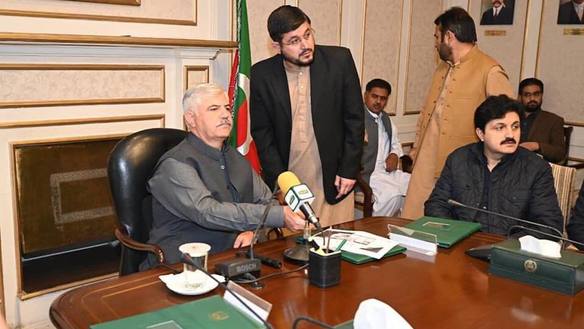 The app also alerts Edhi Centres and other child-protection agencies, as well as police call centres and helplines.
"Unfortunately, previous governments failed to come up with an effective mechanism to prevent the children of this country from becoming victims of sexual abuse," said Asiya Parveen Mughal, a Peshawar-based human-rights activist and a specialist on child rights.
"But the digitalised protective measure for children safety -- the Mera Bacha Alert of the [KP] government -- will prove a great success," said Mughal.
"Many missing children have been used for terrorist attacks, begging and child trafficking in KP," she said.
"During the last few years there has been a huge number of cases -- reported and unreported -- in Pakistan where children were kidnapped and raped multiple times for child pornography," said Mughal.
Civil society and the media are raising awareness on ways to protect children and the responsibilities of parents and teachers in teaching them how to protect themselves, she added.
Child sexual abuse cases in Pakistan increased from nine cases per day in 2017 to 12 cases per day in the first six months of 2018, according to a December 2018 report by the Islamabad-based children's-rights organisation Sahil.
In the first six months of 2019, more than 458 cases were reported in Sindh, 32 in Balochistan, 51 in KP and 600 in Punjab. Some 729 girls and 575 boys suffered sexual abuse of some kind over the past six months, the NGO said in a report last December.
Mughal urged other provinces to "adopt the same model to strengthen and empower the child protection systems".
The app will definitely help identifiy missing children and cases of child abuse, according to Imran Takkar, a Peshawar-based analyst of child rights.
He highlighted a need for awareness and urged the KP government to allocate funds toward the KP Child Protection Welfare Commission to establish a stronger child protection system.
"The Child Protection and Welfare Commission should have the data with relevant information for their [children's] reunification and rehabilitation," Takkar added.
"It would be a major step in stopping street children and kidnapped children from falling into the hands of terrorists who have used them ... to fuel militancy and terrorism in Pakistan, especially KP and the former FATA [Federally Administered Tribal Areas]," he said.
Protecting children
Meanwhile, the KP government is taking further steps to protect children.
Following the January 18 murder and rape of an eight-year-old girl in Nowshera District, KP Chief Minister Mahmood Khan announced that strict laws would be enacted within a month to curb child abuse and other crimes against minors.
At a January 1 protest against earlier cases of child abuse, female legislators in the KP Assembly from all parties demanded the death penalty for child abusers and other offenders who victimise children.
The Mera Bacha Alert app or any step taken by the state for child protection "is welcome, but there is also an utmost need to first raise awareness among the public," said Qamar Naseem, chief executive officer of Blue Veins, a civil society organisation in Peshawar.
The data collection process should be properly evaluated, he said, adding that authorities need more data on terrorists' exploitation of children and on other child abuse, as many cases remain unreported.