QUETTA -- Tehran's efforts to bolster support in Pakistan -- seen recently with the visit of an Iranian-backed Afghan politician to Quetta and other parts of the country -- are failing, defence and political analysts say.
Mohammad Mohaqiq, leader of the People's Islamic Unity Party of Afghanistan, led a 10-member delegation on a five-day visit to Pakistan starting January 13, according to a Rawalpindi-based senior intelligence official.
The delegation "not only met with high-ranking government officials in various parts of the country, including Quetta, but also several prominent Shia political and religious leaders who have always worked here for Iranian interests", the official said on condition of anonymity.
"Iran, due to US economic sanctions, is facing crises in various sectors," he said, adding that "internal rifts are causing heavy damage to Iranian strategic interests in the region".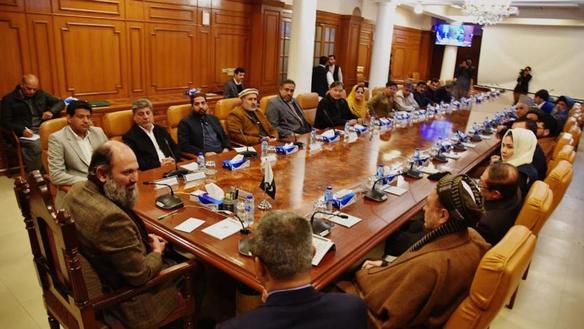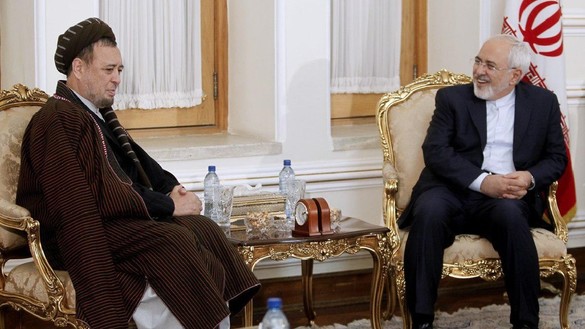 "After the killing of Iranian commander Maj. Gen. Qasem Soleimani, the Iranian government has been closely working to unite their proxy groups for their future strategic goals," he said. "Therefore, the Mohaqiq-led delegation was sent here for lobbying."
Soleimani, commander of the Quds Force of Iran's Islamic Revolutionary Guard Corps (IRGC), was killed in a US drone strike January 3 in Iraq.
The US government last April designated the IRGC as a terrorist organisation following decades of hostile acts worldwide by the group.
"Interference in Pakistan and Afghanistan is an integral part of Iranian foreign policy," the official said. "Iran wants to strengthen its roots in our politics in the guise of religious harmony and Islamic brotherhood."
"Our defence and national security policies are very candid, and the relevant authorities are working closely together to foil any external influence," he said. "In my judgment, the main reason for which the delegation was sent to Pakistan failed in all means."
Supporting a pro-Iran narrative
The role of Mohaqiq and of other leaders of his party remains controversial in Afghanistan, according to Akhter Zaman Raeesi, a businessman from Khost Province, Afghanistan, and one-time Afghan parliamentary candidate.
In November 2018, while serving as Afghanistan's deputy chief executive, Mohaqiq took part in the 32nd International Islamic Unity conference in Tehran, where he met Iranian Supreme Leader Ayatollah Ali Khamenei and openly supported an anti-Afghan narrative, according to eyewitnesses.
He claimed that Afghans largely support the Iranian regime's war in Syria and Iraq, calling the conflict there "jihad", and he urged Islamic leaders to support Iran's military goals.
In a speech at the conference, Mohaqiq hailed both Soleimani and Iranian interference in Afghanistan.
He expressed support for Iran's recruitment of Afghan "warriors" to fight in Syria under the banner of the IRGC's Fatemiyoun Division. The IRGC also recruits Pakistani Shia to fight as mercenaries for Iranian military interests in Syria in the Zainabiyoun Brigade.
"I thank all the warriors who co-operated in these wars from Iraq, Syria, Afghanistan, Pakistan and other parts of the world who attended the wars," Mohaqiq said, according to Voice of America.
President Ashraf Ghani subsequently fired Mohaqiq from his position as Chief Executive Abdullah Abdullah's deputy in January 2019.
"The Mohaqiq-led party is one of the biggest facilitators of the Fatemiyoun Division of Afghan Shia fighters," Raeesi said.
"Iran is trying to boost the role of its proxies in the region ... and in Afghanistan the role of Iran has always been under severe criticism," he said.
Tehran's lobbying unwelcome in Pakistan
Iranian influence in Pakistan's internal affairs is unwelcome, said Rashid Ahmed, assistant professor in the Department of Peace and Conflict Studies at National Defence University in Islamabad.
"The purpose of this visit has largely failed as Mohammad Mohaqiq didn't succeed in gaining support in Pakistan for Iran," he said.
"Pakistan has already declared via its Foreign Office that it will be neutral in every regional crisis," Ahmed said.
"The political scenario of this region is changing day by day, and the implication of regional conflicts causes heavy damage to all the neighbouring countries," he added."
"Because of changing political and security circumstances, all regional countries are re-evaluating their foreign policies," said Mir Khuda Bux Marri, vice chairman of Overseas Pakistani Baloch Unity. The organisation, which has chapters in Pakistan and abroad, seeks to combat Baloch separatism.
"The recent visit of the Mohaqiq-led delegation to Pakistan could be a part of these developments," he said.
"A stable and improved security situation has always been considered an important component of each country's strategic policy," he said. "Since Pakistan has a key role in the Afghan peace process... Iran via its sponsored groups is lobbying in Pakistan to strengthen Iranian interests in these negotiations."
"Despite all efforts, it appears that the recent Mohaqiq-led delegation failed in lobbying for Iran," he said
No group lobbying for external interests will succeed in Pakistan, Marri said, adding that the Iranian narrative is not easily accepted in Pakistan.
"Pakistan can never compromise its national security policy for any foreign interests," he said.