QUETTA -- Although the "Islamic State of Iraq and Syria" (ISIS) claimed responsibility for the deadly suicide bombing on January 10 at a madrassa in Quetta, officials and observers remain skeptical.
The militant group released a photograph of the purported bomber along with his name and claimed that it targeted Afghan Taliban members during evening prayers.
The suicide bomber detonated the explosives in the internal portion of Darul Uloom Sharia, a madrassa, Quetta-based senior security official Azmat Khan said.
The blast killed 15 people and left 25 others wounded, and included a Quetta deputy superintendent of police (DSP), Aman Ullah Ishaqzai, according to Khan.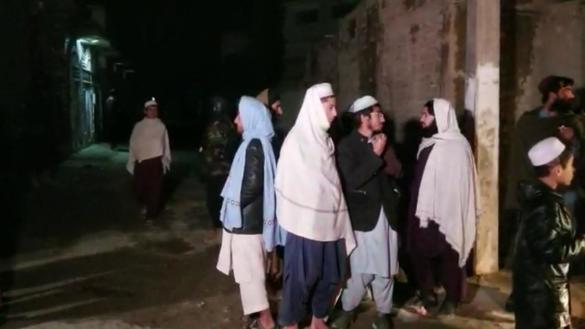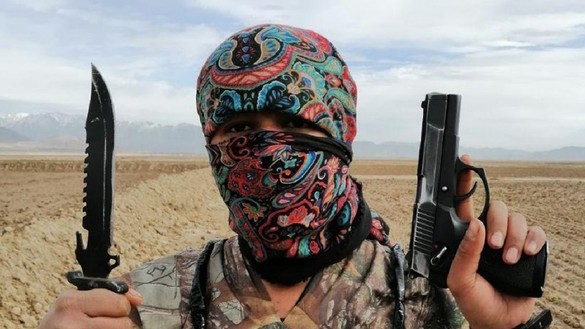 "The madrassa targeted ... was being run by Afghan refugees, and our investigation teams recovered" the remains of the bomber, he said.
A high-level team is investigating, and authorities have completed geo-fencing the scene, he said, referring to the practice of tracing mobile phone numbers used nearby just before and right after the explosion.
ISIS 'cashing in'
"These fresh attacks in Quetta are part of a new wave of militancy," Khan said, adding that on December 10, Najeeb Ullah, son of the DSP killed in the explosion, was fatally shot in Quetta.
The move by ISIS to take responsibility for the January 10 blast is part of its campaign of "cashing in" on violent attacks in Pakistan by other militants, said officials. ISIS does so to make itself look relevant, they added.
ISIS in the past two years has falsely claimed responsibility for several terrorist acts in Pakistan.
"ISIS is known for making baseless claims in Balochistan in a bid to establish its influence and domination in the region," said Muzamil Javed, a senior Quetta-based Interior Ministry official.
"Our law enforcement agencies thoroughly investigated many ISIS claims in Balochistan, but none of those claims proved true. Social media are a big source of ISIS ... phony claims," he said.
The Khorasan branch of ISIS "is cashing in on attacks by other militant groups, and in the past couple of years most of those militants who joined ISIS from other sectarian militant groups were killed in counter-terrorism operations in different parts of the country", Javed added.
While ISIS -- following extensive defeats in Afghanistan and Syria -- has sought to gain influence in the region, its efforts have failed, he said.
"Our counter-terrorism policy is very comprehensive and visionary, and security agencies have foiled every possible attempt at ISIS re-emergence," Javed said.
Afghan Taliban revenge
The Afghan Taliban might be the culprit, said an Afghan Taliban associate and former commander of the group.
"The Afghan Taliban had severe differences over the on-going peace process in Afghanistan, and the Mullah Rasool faction of the Afghan Taliban could be behind the latest Quetta Satellite Town attack," he said, speaking on the condition of anonymity.
The Mullah (Muhammad) Rasool faction is fighting the main Taliban faction based on a leadership succession dispute.
"In my judgment, this suicide attack was revenge for a recent Afghan military strike that took place [January 8] in Shindand District, Herat Province, Afghanistan in which Mullah Nangialai, a senior commander of the Mullah Rasool faction, was killed along with 30 other suspects," he said.
"The Mullah Rasool faction of the Afghan Taliban is linked with Iran and suspects that information on the Taliban's presence in Shindand District was leaked to Afghan authorities by the associates of its rivals," he added.
Taliban members killed January 10 in Quetta included Mullah Akhter Jan and Sofi Lalak, the brother of senior Taliban commander Molvi Hakeem, said the Taliban source.
In addition, Molvi Zareef, the brother of Gul Agha, the leader of the Afghan Taliban's financial branch, was killed as well as two other relatives of Molvi Hakeem, he said.
Six of those killed have yet to be identified, Quetta Civil Hospital said in a press release.