WASHINGTON -- The United States will allow Pakistan to rejoin a military training programme that the US government suspended two years ago in a freeze of security aid to Pakistan.
The decision announced Monday (December 23) is one sign of warming relations between Washington and Islamabad.
The United States announced in September 2017 that it planned to suspend military assistance to Pakistan until it took stronger steps to crack down on terrorist "safe havens" in the country, Radio Free Europe/Radio Liberty (RFE/RL) reported.
In January 2018, the US government froze the assistance, saying Pakistan was not doing enough to target bases of the Afghan Taliban and its affiliated Haqqani Network.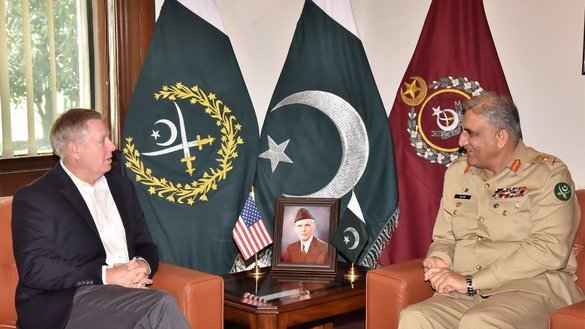 The training programme represents only a part of the halted aid. Overall, $2 billion (Rs. 309.4 billion) in US military aid to Pakistan remains suspended, RFE/RL reported.
US President Donald Trump hosted Pakistani Prime Minister Imran Khan at the White House in July, and the United States has several times welcomed Pakistani help in negotiations with the Afghan Taliban over the past year.
Khan was elected in August 2018.
The freeze "authorised narrow exceptions for programmes that support vital US national security interests", a US State Department spokeswoman said December 23.
The US administration "has approved the resumption of the International Military Education and Training (IMET) programme for Pakistan as one such exception, subject to congressional approval," she said.
Congressional committees with jurisdiction over the process did not immediately comment on the decision.
"IMET provides an opportunity to increase bilateral co-operation between our countries on shared priorities," the spokeswoman said. "We want to continue to build on this foundation through concrete actions that advance regional security and stability."