GHALANAI, Mohmand District -- The Pakistani government has established the Mohmand Model School in Ghazi Baig, Mohmand District, to educate tribal children and improve their literacy rate.
The school, which was completed in August and began operating in September, is also a response to the Taliban's opposition to modern education and militant attacks on schools.
Mohmand District militants blew up more than 120 educational institutions, including a college, in the worst years of terrorism before 2013.
The co-ed school, the first such in Mohmand, serves nearly 500 male and female schoolchildren.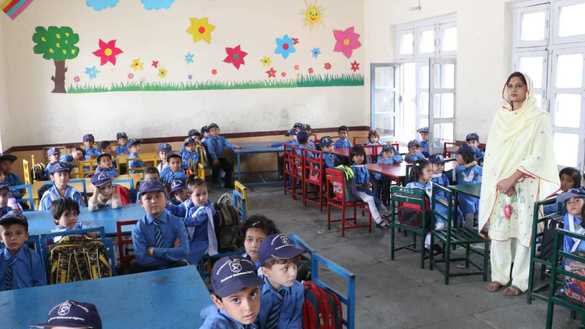 "Admitting 480 students is the start of a new chapter," said Inayat Ullah, the president of the school. "This will help tremendously in improving education in the Mohmand area, and these students will become role models after completing their education."
"I am feeling very happy that my son will attend the best school," said Zabat Khan, a social worker from Mohmand District.
"Every child here is keen to learn, but with a lack of educational institutions, they can't find free education in the tribal areas," he said.
The school was established on 25 acres of land and includes a fully equipped science laboratory and library. The school has 16 male and four female teachers for classes of kindergarten to grade five.
The school charges no tuition fee and issues books free of charge.
"Such standard educational institutions are the basic right of our future generation. We can confront militancy only with education," said Malik Aurangzeb, a tribal elder from Mohmand District.