PESHAWAR -- Pakistani doctors and other medical caregivers specialised in treating severe burns and disfigurement are giving their Afghan colleagues a helping hand in aiding the survivors of terrorist attacks.
In 2018 and 2019, "we have imparted training to 150 doctors, paramedics and nurses from Afghanistan in the management of burn and trauma injuries", said Prof. Muhammad Tahir, director of the Burns and Plastic Surgery Centre Hayatabad Peshawar.
The centre, established with the assistance of the US Agency for International Development (USAID), started operations in November 2018. So far it has treated 20,000 patients, with 20% of them Afghan nationals who have had complications from burns, trauma and terrorism-inflicted injuries.
"They [Afghan doctors] have provided treatment to patients with minor problems, but they refer to us the complicated and major cases," he said.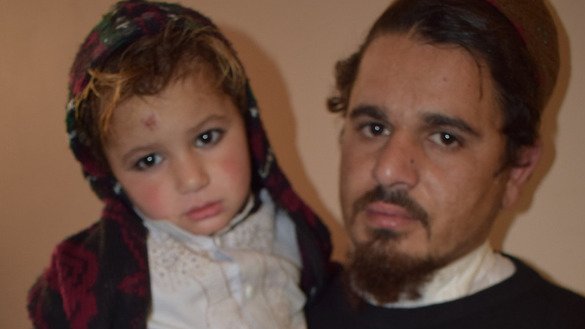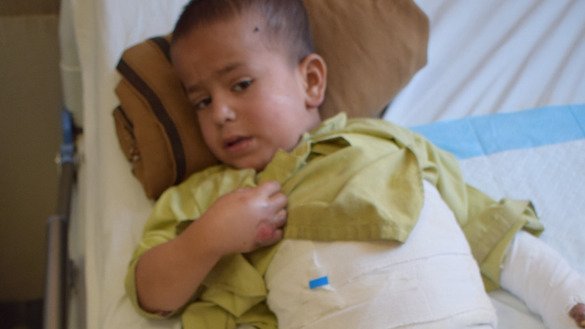 Noor Shah, an Afghan teacher, has been receiving treatment at the centre for the past month. He has received three surgeries to repair facial disfigurements caused by a bombing in Kabul in March.
"I first went to the burn and plastic surgery ward in Shinwari District [in Nangarhar Province] of Afghanistan, and after initial treatments, I was sent here," he said. "We are very thankful for the ... the doctors who safeguard us against disabilities and disfigurements."
In addition to treatments in Pakistan for Afghans in need of such medical care, Tahir said that Pakistan, with the financial assistance of the German-based Pakistan Afghanistan Tajikistan Regional Integrated Programme (PATRIP), established two hospital wards of 20 beds each in Afghanistan in 2015 to treat survivors of bombings.
Bakhtiar Ahmed, a doctor from Jalalabad, said he had arrived in Peshawar in mid-November to take part in a three-week training programme that will help him treat patients in his home country.
"We have been receiving burn and bombing patients for which facilities aren't available. The Afghan government has sent 20 doctors for training so they can treat patients in local hospitals there [in Afghanistan]," he said.
The training will enable Afghan doctors to provide proper care for such injuries to patients back home, said Ahmed. The majority of those injured by bombs develop complications that could be prevented if properly trained doctors are available, he said.
Free surgery
Decades of destructive actions by the Taliban means that Afghanistan has no specialised health facilities for such injuries, said Kabul health technician Aziz ur Rehman, a participant in the training.
"An estimated 150 health facilities have been destroyed by militants, leaving the public high and dry. But Pakistani doctors are helping us to ensure better medical treatment," he said.
"Our people curse the militants for damaging hospitals and schools, while they appreciate Pakistan for helping us in these trying times," Rehman added.
"The wards in Afghanistan are fully equipped, but still we need training," he said.
Pakistani plastic surgeons visit Afghanistan frequently to train local doctors, paramedics and nurses in plastic surgery and in the management of burn injuries. They also provide free plastic surgery to young women injured by terrorist acts.
Sheema Bibi, who was injured in a rocket attack in Herat Province last September, said she is better after undergoing four medical procedures including plastic surgery for her neck and face.
"I was extremely worried about my future because I couldn't move my neck. Now, I am very happy as I have become normal again," the 15-year-old said.
Pakistani doctors provide such reconstructive work for free, said Khan, noting that women in Afghanistan lack access to plastic surgery.
Few such surgeons practice in Afghanistan, and social pressure inhibits women from seeking out such work anyway.
Women have not had access to plastic surgery in Afghanistan, which is why the Pakistani doctors provide the free services, said Khan. These interventions help the women heal from their physical and mental wounds, he added.
Women disfigured by terrorist attacks often are rejected by society, he said. The work performed by the plastic surgeons provides them a new opportunity in life, Khan added.
The two hospitals established in the country by Pakistan and PATRIP are playing a vital role in strengthening health services, said Afghan Public Health Minister Ferozuddin Feroz.
"We look forward to more co-operation with Pakistan to get specialised health services because the situation, in regard to health care, is in bad shape. Most of the qualified doctors have left the country because of terrorism, which has adversely affected patients' care," he said.
Both militancy-stricken countries require more co-operation to thwart the attempts of militants to harm civilians, he said.