GHALANAI -- The persimmon business is now thriving in Mohmand tribal district with the return of peace.
"There was a time when most of the farmers were compelled to cut down their trees because of militancy," said Naveed Ullah, a resident of Ekka Ghund Tehsil in Mohmand District.
"Farmers had to cut down fruit trees on more than 100 acres in Ekka Ghund Tehsil, which created a lot of unemployment," he said.
Militancy in the region caused shops and bazaars to close, which prevented farmers from selling their goods. In turn, the farmers stopped caring for the trees and eventually they dried out and were chopped down for firewood.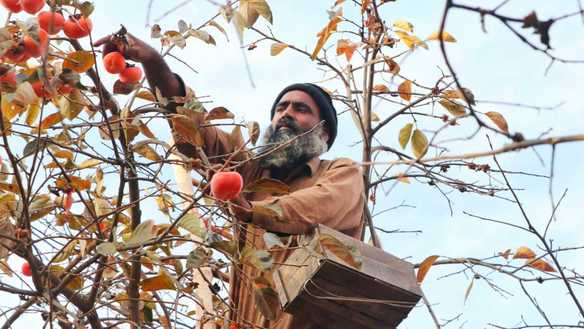 "Now, since peace has been established, businesses are back and we are able to sell our fruits at reasonable prices," he said.
Nisar Khan, a Peshawar-based businessman, had to buy fruit from far away when the security situation in Mohmand District was bad.
"Now two months ago, we bought the harvest of an orchard in Mohmand District for Rs. 250,000 ($1,600), and it gave us a profit of Rs. 500,000 ($3,200)," Nisar said, referring to the fruit's resale at market.