KARACHI -- International cricket is continuing to return to Pakistan following the return of peace and security to much of the country.
The Sri Lankan national team on September 24 arrived in Karachi to play Pakistan in three One-Day Internationals scheduled for September 27 and 29 and October 2.
After those matches, the team is scheduled to fly to Lahore to play three Twenty20 (T20) matches on October 5, 7, and 9.
In August, a security delegation of the Sri Lankan team visited Karachi and Lahore to review security arrangements before sending its national team to Pakistan to play cricket.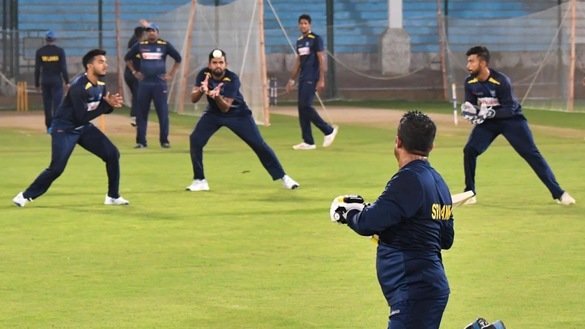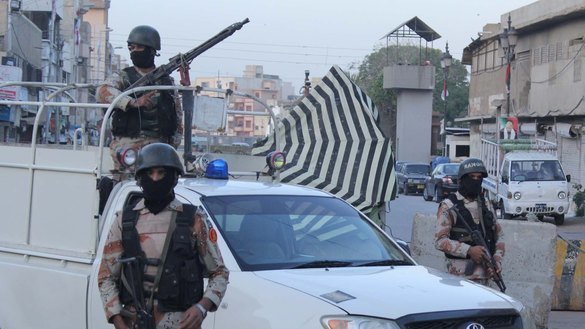 "The [Sri Lankan] security team was satisfied with the country's current security situation and with the arrangements the Pakistani government made for the safety for the Sri Lankan team," said Karachi Commissioner Iftikhar Shallwani.
Authorities have completed security arrangements in Karachi for the series between the two countries, he said.
"More than 4,500 policemen have been deployed on the routes, hotels and the stadium," said Amir Farooqi, the police chief of Karachi's eastern region.
A large number of army personnel and paramilitary Rangers are guarding roads leading from the hotels to the stadium, he added.
All major roads and roundabouts are decorated with Sri Lankan and Pakistani flags. Karachi residents said they are excited to be able to watch international matches in their own stadium.
Shah Hussain, a bank manager, said that for the past 10 years he could not watch the international matches in Karachi because of security reasons.
"We are thankful to our law enforcement agencies, which defeated militancy and terrorism and made an environment that convinced international teams to play with our teams in Pakistan," Hussain said.
"For Pakistanis, it is not only an international One-Day match series. In fact, it is a defeat of militancy and terrorism," he said.
International cricket returns
International cricket ceased in Pakistan after terrorists attacked the visiting Sri Lankan team on March 3, 2009, in Lahore. The attack left seven Pakistanis dead and seven Sri Lankans injured. Authorities blamed it on Lashkar-e-Jhangvi (LeJ).
Since then, international cricket has returned to Pakistan after successful operations against domestic and transnational terrorist outfits, including the Tehreek-e-Taliban Pakistan (TTP), al-Qaeda, LeJ, and the "Islamic State in Syria and Iraq" (ISIS).
Across Pakistan, violence-related casualties continued to decline in 2018, registering an 86% drop since 2013, according to a report by the Centre for Research and Security Studies, an Islamabad-based think tank, published in March.
The improvement in security has gradually encouraged international cricket players to come to Pakistan for matches. In past years, the Pakistani team travelled abroad to play their matches.
In 2014 and 2015, the cricket teams of Kenya and Zimbabwe, respectively, visited Pakistan, and in March 2017, Lahore hosted the final match of the Pakistan Super League (PSL), bringing a number of foreign players to Pakistan.
The International Cricket Council World-XI squad, comprised solely of foreigners, also finished three matches in Lahore in September 2017.
Sri Lanka returned for a one-off T20 International in October 2017, and in April 2018 the West Indies cricket team toured Pakistan to play T20 matches.
In March this year, international cricketers came to Pakistan to play the final eight matches of the PSL-4 in Karachi. The first 26 matches of the PSL took place in the United Arab Emirates.