ISLAMABAD -- Pakistan is urging Afghanistan to take action against Tehreek-e-Taliban Pakistan (TTP) hideouts along their shared border following a string of cross-border attacks.
Pakistan's Foreign Office said in a statement on August 27 that it formally shared with Afghanistan the locations of terrorist camps along the border and requested that the Afghan government deploy its forces.
The office expressed hope that "Afghanistan will do what is needed in line with the mutual understanding on these issues".
The statement came after attacks on Pakistani security forces from across the border in recent months.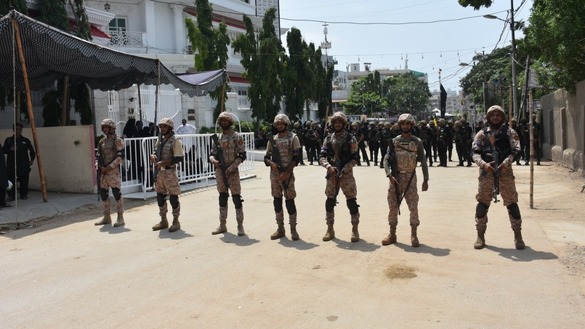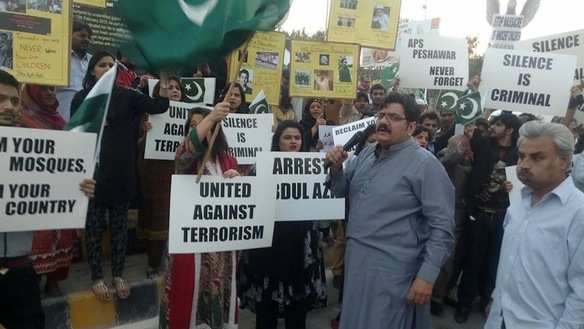 In the latest assault, three Pakistani soldiers guarding the border with Afghanistan were killed "when terrorists from across the border opened fire on them in Dir town," the military said in a statement on September 9.
In an earlier incident, another six soldiers were killed near the Gurbaz area in North Waziristan on July 27 when militants opened fire on them from across the border.
Cross-border terrorism
Following a crackdown on various factions of the TTP across the country, the militants have shifted their hideouts to provinces in neighbouring Afghanistan.
"From there, the TTP and other Taliban factions plan and carry out attacks on Pakistan's security forces and civilians," said Aziz Buneri, a Peshawar-based journalist who covers security issues in the region.
"Such acts of cross-border terrorism over the past year have led to the shutdown of crossing points, restricting the movement of goods and people," said Buneri. "It seems that the militants want to disrupt trade and human contacts between the neighbouring countries."
Recent strikes against TTP leaders in Afghanistan have demonstrated co-ordination among Afghanistan, Pakistan and the United States.
In June 2018, TTP chief Mullah Fazlullah was killed in a joint Afghan-US strike in Kunar Province, Afghanistan.
The Afghan government has been carrying out an operation against Pakistani militant outfits, including the TTP, said Basir Ahmed Hotak, a Kabul-based journalist.
"Both countries are victims of terrorism by their Taliban groups, and it is the reason that they co-operate with each other in cracking down against militant outfits," said Hotak, citing his recent talks with Afghan security officials.
The two countries began co-operating in 2014 after the Afghan government handed over Latif Mehsud, the second in command of then-TTP chief Hakeemullah, to Pakistani authorities. Afghan authorities arrested Mehsud in Logar, Afghanistan, in 2013.
Pakistani Taliban militants had moved into Afghanistan, some with their families, to flee military operations in Pakistan in 2010, with the Afghan Taliban providing them sanctuaries, Hotak said.
Attacks have diminished greatly because of co-operation between the two countries.
Sixteen cross-border attacks were launched from Afghanistan in 2018, marking a decline of 43% from 2017, according to an annual report published by the Pak Institute for Peace Studies, an Islamabad-based think tank.
These attacks left 21 security personnel and 22 militants dead. Of the total, 13 targeted security forces and checkpoints, while three targeted civilians.
In 2018, 15 out of the reported 16 attacks from across the Afghan border took place in different parts of Khyber Pakhtunkhwa Province. The 16th one took place in Chaman, Balochistan.
The TTP carried out 14 of these attacks, while Jamatul Ahrar, a TTP splinter group, claimed one, according to the report.
Border fencing
Meanwhile, the Pakistani army continues fencing the 2,611km-long border with Afghanistan.
Pakistani Chief of Army Staff Gen. Qamar Javed Bajwa in May 2018 took part in a ground-breaking ceremony for fencing along the Balochistan portion of the Pakistani-Afghan border.
Work on 233 of 843 forts has ended, according to army spokesman Maj. Gen. Asif Ghafoor last December.
The Pakistani army had fenced off 802km of top priority border areas, he said at the time, adding that it expected to fence off another 1,200km of priority border areas by the end of 2019.
The fencing of the border "will help control militants' operations to a great extent on both sides of the border and will be a great initiative in winning the war on terror", said Mujahid Shinwari, a Torkham-based trader.
Local Pashtun tribes living on both sides of the border also support the fencing project and see it as an initiative of peace and harmony, he said.