KARACHI -- A modern forensic DNA laboratory in Sindh Province is expected to help law enforcement agencies investigate terrorism and crime.
Officials inaugurated the forensic DNA and serology lab August 28 at the Dr. Panjwani Centre for Molecular Medicine and Drug Research, an advanced research centre at the University of Karachi.
The lab was established with a Rs. 220 million ($1.4 million) grant from the Sindh government in 2018.
The university's International Centre for Chemical and Biological Sciences (ICCBS) contributed to the funding of the laboratory project.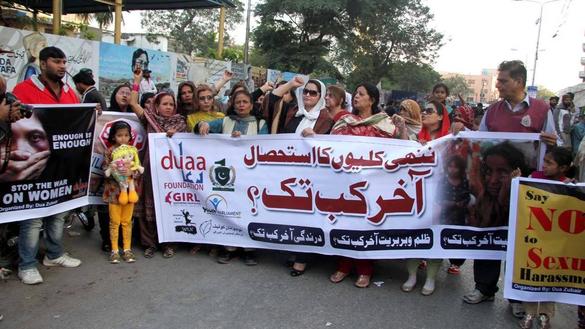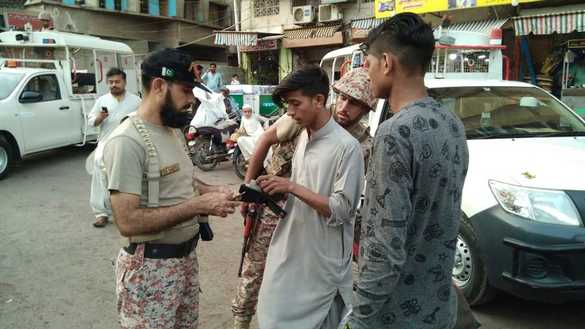 The forensic lab will serve many purposes, including helping investigators speed up cases by analysing biological samples collected from crime scenes.
"The state-of-the-art forensic laboratory is the first facility of its kind in Sindh Province and possesses the capability to analyse 100 cases in a month," said ICCBS Director Dr. M. Iqbal Choudhary. "In any untoward situation, extra cases could be divided among other national research facilities."
"The state-of-the-art facility is built to aid police and the prosecution department during investigations and trials using modern technology," Choudhary said in an interview.
"With the help of the laboratory, it is easy for police and other law enforcement agencies to gather reliable and probative evidence against a suspect that could help bring him to justice," Choudhary added.
The lab is the second of its kind in Pakistan. The Punjab Forensic Science Agency has operated the first since it was established in 2009. Investigation teams across the country previously could send DNA specimens and evidence only to that location.
A smaller lab operates in Khyber Pakhtunkhwa.
Plans for a DNA laboratory in Sindh Province began in 2016 after top Sindh leaders sought to enable law enforcement officers and prosecutors.
After delays, the Supreme Court last November instructed the Sindh government to establish the forensic lab.
"The facility was set up in only six months after funds came from the provincial government," Choudhary noted.
Improving investigations
The forensics laboratory will play a key role in the investigation of terrorism and crimes, according to law enforcement officers and security analysts.
For law enforcement agencies, especially the police, forensic science is essential to solving crimes, said Adil Rasheed, a spokesman for the Karachi police.
"Without a forensic lab for various tests, the Sindh police and other law enforcement agencies used to rely on conventional investigations, which often yield inferior or compromised results," Rasheed said. "But now we are hopeful it will help police investigators in probing terrorism and crime cases."
Investigators around the world use forensic evidence from crime scenes to solve 75% of cases, said Babar Ali Awan, a Karachi-based journalist.
"Previously, the Sindh police were getting forensic tests done by the Punjab Forensic Science Agency in Lahore, which has been an expensive and time-consuming experience," Awan said.
The new forensic lab will help in investigating sexual assault and rape of women and children, said women's rights activists.
"The forensic lab increases the likelihood of identifying the perpetrators involved in cases of violence against women and of holding them accountable," said Nuzhat Shirin, chairperson of the Sindh Commission on the Status of Women, a government body formed for safeguarding women's rights.
"It will also help in preventing future sexual assaults from occurring," she added.
"Forensic evidence will likely carry weight in court. Many cases of sexual violence rely on firsthand accounts and other evidence that leave room for interpretation. DNA evidence helps build a stronger case against the perpetrator," Shirin said.