PESHAWAR -- Police and officials in Pakistan are working to quickly respond to complaints on social media.
Arrests have been made in the past several months stemming from complaints on Twitter, Facebook and WhatsApp, with officers directly responding and bridging the gap with the public.
"A female, Shafaq Zawar, living in Paharipura, was arrested soon after someone posted her video on social media in which she was seen brutally torturing her own son," said Ilyas Khan, a spokesman for the Peshawar Police.
"The woman had made the video of torturing her own son to mentally torture her spouse," said Khan, adding that although the video was old, police took action soon after they learned of its appearance on social media.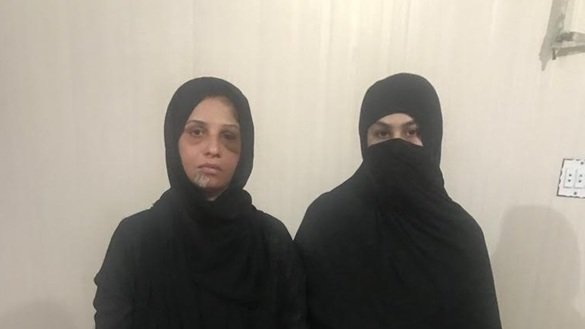 Many on social media praised the police for prompt action against the woman who made the video.
"Thank you Peshawar Police and all the officers who immediately took notice, arrested the woman and made sure the child is safe," Amina Khan, a resident of Peshawar, said on Facebook.
In another incident, police arrested two men after they were accused on social media of harassing women.
"We arrested two young men during the month of August after two different females complained on Twitter of being harassed by the accused," said Superintendent of Police (SP) Lahore Ahsan Saifullah, adding that the women posted their complaints within the span of a week.
One of the women posted pictures of her harasser and the other posted a video, causing an outcry on social media, he said.
Action on viral posts
"We tracked both the culprits by getting leads from the pictures and videos," said Saifullah, adding that Capital City Police Officer (CCPO) Lahore BA Nasir took notice of the incidents and tasked officers to find the culprits.
Meanwhile, Lahore Police on August 13 lodged a case in the Factory Area Police Station against a woman after a video showing her beating a saleswoman at a shopping mall went viral, according to Saifullah.
"Another accused, Ibrahim Sheikh of Iqbal Town, was arrested after a video went viral on social media in which he was seen firing shots in the air at a public place," said Saifullah.
"The Sheikhupura police took action immediately on social media reports and arrested the accused [Ibrahim Sheikh]," said Regional Police Officer (RPO) Sheikhupura Sohail Habib Tajik.
Other government officials are working quickly when needed. Senior officials stepped in last week after a video showed a blind man seeking treatment for his eyes.
"Our officers approached Mohammad Naeem in Dera Ghazi Khan, and his case is being processed for state assistance on a fast-track basis," said Mobashir Hassan, deputy managing director of Pakistan Bait-ul-Mal, an autonomous government charity and social welfare organisation based in Islamabad.
Mobashir and his department have provided assistance to a number of Pakistanis who have appealed for help with pictures or videos.
"I received a call soon after my appeal was posted by someone on Twitter, and the officials asked me to submit some required documents to arrange for the treatment of my mother," said Yar Mohammad, a rickshaw driver from Peshawar.
He praised Pakistan Bait-ul-Mal, which quickly took action based on an obscure social media post.
Many observers also see the potential for police to take action against extremists and terrorist groups from content posted on social media.