PESHAWAR -- Pakistanis are preparing to celebrate Eid ul Adha on August 12.
"Everyone is busy nowadays preparing for Eid... buying a good animal to sacrifice is the concern of most", said Habib Khan, a 37-year-old resident of Peshawar.
Khan said he has already bought an animal to sacrifice, adding that although the price can be high, being a Muslim "is the foremost duty".
The prices for sacrificial animals have jumped from the previous year, said Fateh Muhammad, a resident of Faisalabad who travelled to Peshawar.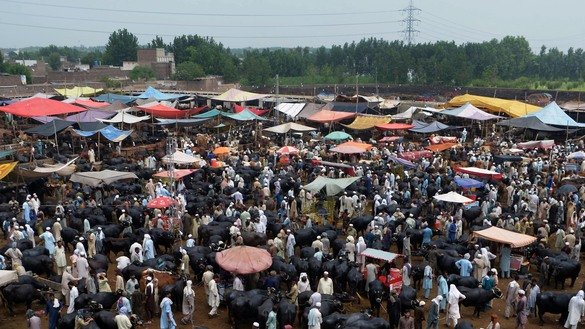 There has been about a Rs. 20,000-30,000 ($125-$187) increase in prices for buffalo, cows and bulls compared to last year, he said.
Civilians have felt freer to go about their preparations for Eid after Pakistan's progress in routing terrorists over the past five years.