LAHORE -- Pakistan condemned two separate attacks on its armed forces Saturday (July 27) and reiterated its commitment to fighting terrorism.
The attacks in North Waziristan tribal district and Balochistan Province killed 10 army personnel.
"Terrorists from across the border" ambushed Pakistan Army troops patrolling close to Afghanistan in the Gurbaz area of North Waziristan, killing six soldiers, Inter Services Public Relations (ISPR) said in a statement.
Another four soldiers were killed in Balochistan during an operation against militants, ISPR said in a separate statement.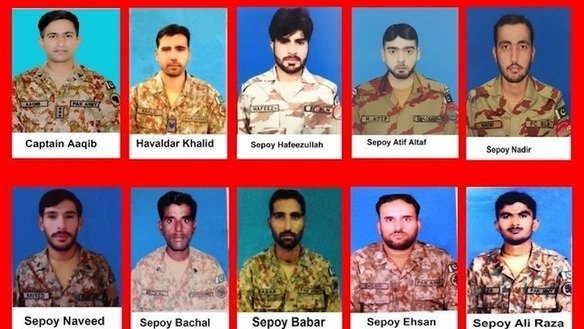 Tehreek-e-Taliban Pakistan (TTP) spokesman Muhammad Khurasani claimed responsibility for the North Waziristan attack.
Prime Minister Imran Khan expressed his condolences to the families of those killed, and tweeted: "I salute our armed forces personnel who continue to lay down their lives fighting terrorists to keep the nation safe."
Pakistan Tehreek-e-Insaf leader Jahangir Tareen also condemned the attacks.
"This is a planned attempt to undermine Pakistan's efforts for peace, but the enemy must know that cowardly attacks cannot deter us from achieving our goal," he tweeted.
"Pakistani troops have carried out many operations to clear [North Waziristan], and they have always been hit by militants," said Peshawar-based security analyst Brig. (ret.) Mehmood Shah.
Security forces are making their way into the area and will soon take control, he said.