QUETTA -- "Islamic State of Iraq and Syria" (ISIS) claimed responsibility for a bombing in Quetta on Tuesday (July 23) that killed three people and injured 25 others.
The bombing was a suicide attack targeting members of the Afghan Taliban, who were present outside a pharmacy in the eastern bypass area, said ISIS in a statement Tuesday.
The attack however was not a suicide bombing, responded Quetta's chief of police.
"It was not a suicide attack; a remote-controlled bomb was planted on a bicycle and went off adjacent to the Sher Jan stop," Quetta Police Chief Abdul Razzaq Cheema said in an interview.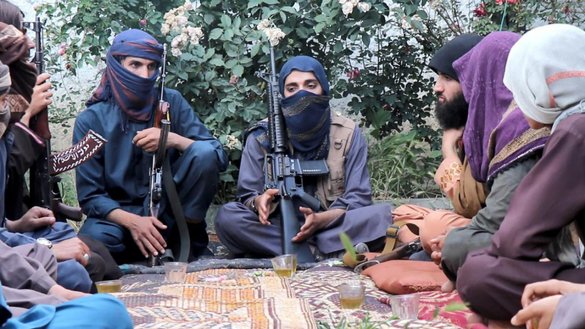 "The [provincial] Counter Terrorism Department (CTD) has registered the case against unknown militants," he said. "The investigation team has obtained all the evidence from the scene, and it is premature to declare who may be behind this attack."
Most victims said to be Afghans
Authorities are working to determine the identity of the victims, and they believe most of them were Afghan nationals, according to sources who asked to remain anonymous.
"After the eastern bypass attack, the security of the provincial capital has been put on high alert and the police and other law enforcement agencies are taking strict measures to ensure a comprehensive security plan," Cheema said.
"ISIS has claimed several major terrorist attacks in our region in the past, and this group is working extensively to strengthen its roots here via other linked militant groups," a Quetta-based senior intelligence official told Pakistan Forward on the condition of anonymity.
"In ongoing counter-insurgency strikes in Balochistan and other parts of the province, ISIS had a major setback and several key regional leaders of this militant group were neutralised in different operations," he added.
In Quetta, ISIS has claimed the killing of several Afghan refugees, he said.
"Our investigations proved that militants had mainly targeted those Afghan nationals who were not officially registered in the country," he said.
Jam Kamal, the chief minister of Balochistan, said in a statement Wednesday (July 24) that he has directed the police and other law enforcement agencies to enhance counter-terrorism and intelligence-based operations in the province.