WASHINGTON, DC -- Tensions in the Gulf region mounted Friday (July 19) as Washington said the US Navy destroyed an Iranian drone after it threatened an American naval vessel at the entrance of the Strait of Hormuz.
It was believed to be the first US military engagement with Iran following a series of increasingly serious incidents.
The USS Boxer, an amphibious assault ship, "took defensive action" against the Iranian drone on Thursday (July 18) to "ensure the safety of the ship and its crew", Pentagon spokesman Jonathan Hoffman said.
Also on Thursday, Iran's Islamic Revolutionary Guard Corps (IRGC) said it had seized a "foreign tanker" and its 12 crew for allegedly smuggling fuel.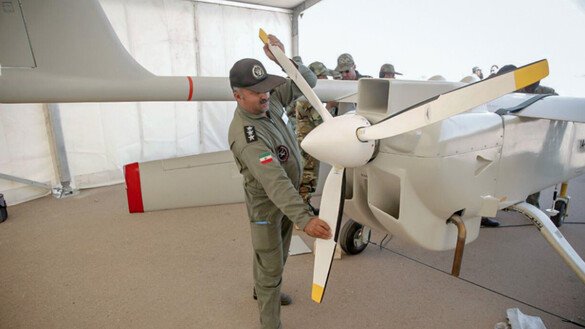 The ship was seized south of the Iranian island of Larak, said the IRGC, without detailing its name or provenance.
On Thursday, Iranian television broadcast footage appearing to show patrol boats of a kind used by the IRGC circling a tanker marked "Riah" and "Panama".
The IRGC was designated as a terrorist organisation in April following decades of hostile acts worldwide.
US Central Command chief Gen. Kenneth McKenzie pledged Thursday to work "aggressively" to ensure maritime safety in strategic Gulf waters after a spate of attacks blamed on the Iranian regime.
"We are going to work very aggressively with our partners... to come to a solution that will enable the free passage of critical oil and other commodities... through the region."
Iranian nuclear enrichment programme
Meanwhile, the US Treasury Department Thursday named a group of companies in Iran, Belgium and China to its sanctions blacklist for acting as a supply network for Tehran's nuclear enrichment programme.
The Iranian regime admitted last week to breaching the uranium enrichment cap set by a 2015 international nuclear deal.
The companies served as a procurement network for Iran's Centrifuge Technology Co., which produces enrichment centrifuges for the Atomic Energy Organisation of Iran, the Treasury Department said.
The network was led by Iranian firm Bakhtar Raad Sepahan and its overseas affiliates. It included a Chinese firm, Henan Jiayuan Aluminum Industry Co., which was also sanctioned.
Other sanctioned entities are front companies based in China and Belgium, the Treasury Department said.
"Iran cannot claim benign intent on the world stage while it purchases and stockpiles products for centrifuges," said Treasury Secretary Steven Mnuchin in a statement.