ISLAMABAD -- Pakistanis celebrated Eid ul Fitr Wednesday (June 5) with traditional festivities marking the end of the holy month of Ramadan.
Congregations convened in open spaces, mosques and eidgahs early in the day across Pakistan, Dawn reported.
Prime Minister Imran Khan marked the occasion in a message on Twitter.
"Eid Mubarak to my Pakistanis. Wishing you all a Happy Eid. Let us all resolve to stand up as a united nation to overcome our economic crisis while putting the least amount of burden on the poorer section of our society," he said.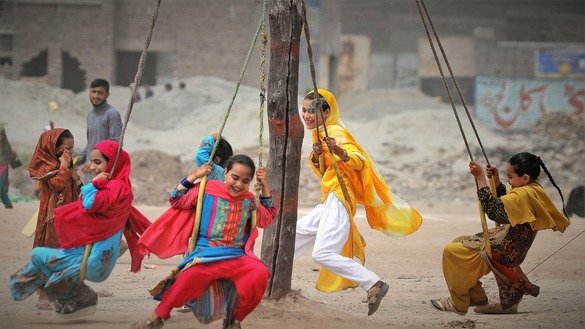 Unlike the rest of the country, Khyber Pakhtunkhwa officially celebrated Eid on Tuesday (June 4).
The defeat of militants by security forces in recent years has enabled peaceful Eid celebrations across the country.