PESHAWAR -- Global social media platforms have blocked 278 links containing malicious content that incite violence and spread misinformation regarding polio vaccination in Pakistan.
The action followed a request from the Pakistani government urging the heads of social media platforms to remove harmful content that jeopardises polio-eradication initiatives and also puts the lives of vaccinators in danger.
Tehreek-e-Taliban Pakistan (TTP) insurgents for years have been part of a campaign of disinformation and ignorance meant to undermine polio vaccinations.
"Pakistan decided to crack down on malevolent anti-polio vaccine content on social media after the spread of fake news reports and videos," said Iftikhar Firdous, communications director at the National Emergency Operation Centre for Polio in Islamabad.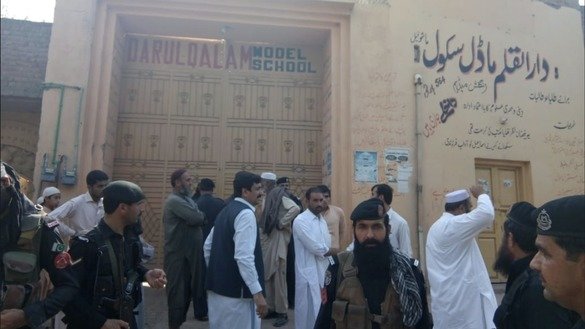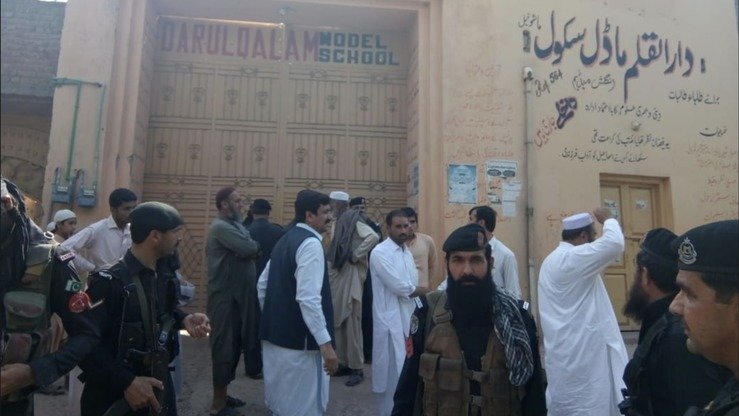 The content claimed that "numerous children died and thousands fell unconscious in Peshawar after taking polio drops during an immunisation campaign on April 22", he said.
"The rumour spread panic among thousands of parents, resulting in higher rates of vaccination refusal and the killing of three polio workers in the country within a period of about one month," he said in an interview.
The Pakistan Telecommunication Authority is helping to identify and report anti-vaccination content hosted on various social media platforms, he added.
Unfounded rumours spark panic
The chaos started with rumours of children falling ill after taking the oral polio vaccine. Clerics at mosques then warned parents through loudspeakers not to let health workers administer the vaccine, Radio Free Europe/Radio Liberty (RFE/RL) reported.
Panicked parents rushed their children to hospitals and health clinics, and one mob burned down a clinic outside Peshawar.
Only a few of the 25,000 children rushed to hospitals were suffering from vomiting or stomach pain, according to health officials. No deaths were reported.
Doctors involved with the anti-polio campaign explained why some of the children may have felt ill after taking the vaccine.
"We added vitamin A because it strengthens the immune system and helps the vaccine to be more effective," Dr. Akram Shah, director of the KP Expanded Programme on Immunisation, told RFE/RL.
Taken on an empty stomach, however, vitamin A can cause vomiting or stomach pain, said Dr. Shabeer Ahmad, a co-ordinator of the anti-polio campaign at the provincial health department.
'Fully committed' to reducing misinformation
"Pakistan has so far sent requests to block and remove 510 links out of which 278 have been blocked," said Shadab Younas, spokesperson for UNICEF Khyber Pakhtunkhwa (KP). "Work on the remaining links is in progress."
Authorities asked Facebook to cut off 270 accounts; it has blocked 227 so far, she said. Twitter blocked 15 of 135 accounts. YouTube has blocked 36 links, and the process to bar another 54 is under way.
Requests to block 10 links on Dailymotion and five on Blogspot were also made and awaiting action, she said.
"The crackdown is in progress and will continue until all hate-based material against polio vaccination is expunged from social media," Younas said.
The Peshawar episode triggered mass community resistance to the polio vaccine across the country, said Babar Bin Atta, Prime Minister Imran Khan's focal person for polio eradication.
He and the country directors of the World Health Organisation and UNICEF had an "indepth & fruitful" video conference with Facebook's Global Regulatory & Content Management Team, Atta tweeted.
Facebook "is ready to remove propaganda material including pages as per their rules/Policy Guidelines", he tweeted May 8.
Facebook said it is "fully committed" to reducing misinformation about anti-polio campaigns as Pakistan makes a final push to eradicate the disease, Arab News reported on May 9.
"We are fully committed to the safety of our community in Pakistan and take misinformation regarding vaccinations on our platform very seriously," a Facebook spokesperson told Arab News.
Protecting children against polio
Meanwhile, the KP Private Schools Regulatory Authority took action on May 29 against several schools for spreading propaganda and false claims about students feeling faint after taking the polio vaccine.
Authorities shut down 10 schools in accordance with a directive from KP Chief Secretary Muhammad Saleem Khan.
Taking such measures is indispensable, said Ehtesham Haleem, former president of the Peshawar Chamber of Small Traders and Industries.
"Several of my family members and friends are openly expressing concern about vaccination and are confused over vaccination after the spread of hoax videos and false news that several children died in Peshawar," he said in an interview.
"If we want to clear Pakistan of this menace of polio and protect our children from this crippling disease, we have to take harsher steps," he said.